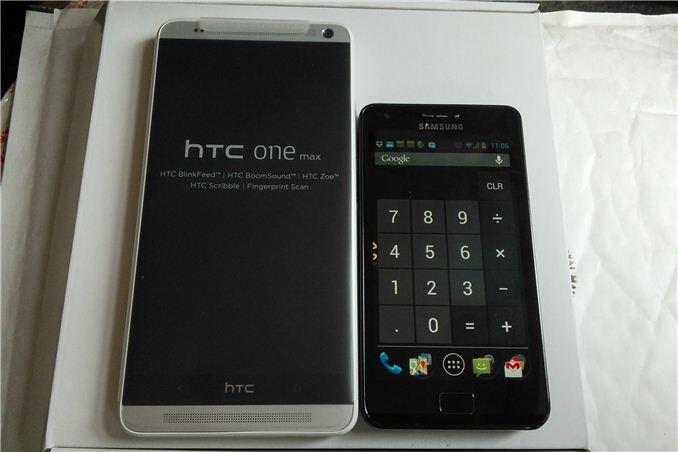 A Month with the HTC One max
In October I was contacted by HTC's PR agency here in London, and after a series of discussions they sent me a HTC One max to test for a month. I'll admit, working on the same website as Brian means that I come across easily as a Luddite to the mobile community enthusiasts: my daily driver since Jan 2011 is a Samsung Galaxy S2 on a 24 month contract, which is slowly dying. It did not help that I have a custom ROM on there that is broken, but the battery is giving up the ghost and the memory is not big enough to accommodate all I need. In seeing this, I was shipped a HTC One max retail unit before their release in the UK. By jove, it is MASSIVE.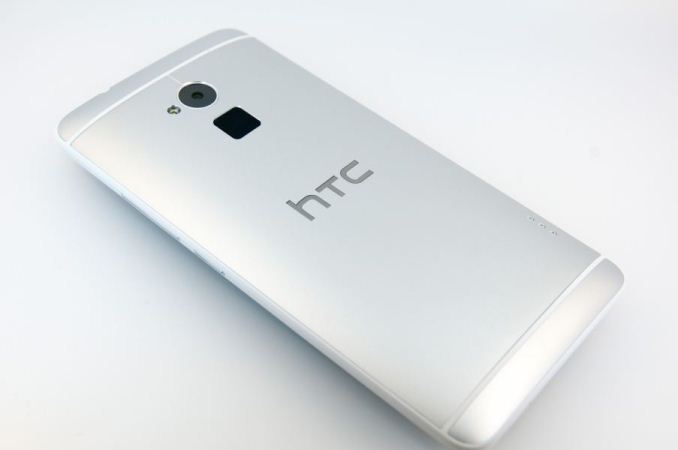 Back to my Luddite roots, I only invested my first tablet in September – the Nexus 7 2013 model. Sitting next to this, the HTC One max (for some reason the M in max is not officially capitalized) is almost there, and then when sat next to my SGS2, it is huge. Over the course of this month, every time I pulled it out in the company of others, all my friends and family wanted to ask questions about it, and wondered if I had gone back to the 80s in terms of size.
So first things first: I had to get a relevant SIM card. In the UK we have a choice of almost a dozen carriers: I am with T-Mobile under the umbrella of EE (Everything Everywhere), and my SGS2 takes a full sized sim whereas the max needs a micro-SIM. A quick jaunt into my area of London and the EE shops do not have the clipper to convert to a micro-SIM – this seemed a little odd. Carphone Warehouse did have the tool, but my SIM had already been pushed to the edge of the plastic so cutting it would break the SIM itself. So I had to go back to EE and buy a micro SIM for £10 then spend 15 minutes on the phone to EE's call desk getting my regular number onto the new SIM. This took 5 minutes, though they state up to 4-24 hours can happen. Back home, I set up the phone with my regular Google account and set about with the fingerprint scanner.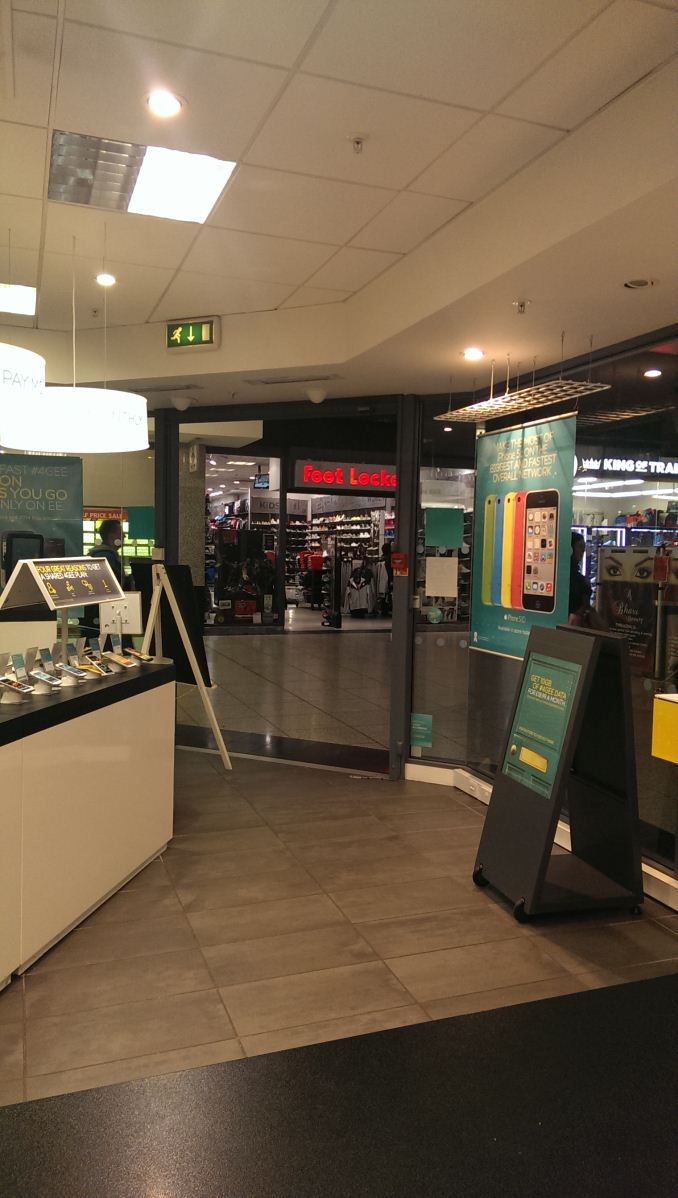 The staff at the local EE store wanted to play with the camera
I normally have very basic unlock tools on my phone – I am a person that likes to switch the screen off when I am not using it, even if I end up needing the phone two seconds later. So I set myself the task of living with the fingerprint scanner for the month. Two things occurred on this front: firstly, the fingerprint scanner only recognized my finger less than 30% of the time. Much like what Brian said in the Videocast #2, make sure that you record the finger in the normal way you hold the phone. I did this, but I seem to hold the phone in many different ways, so it got exceptionally frustrating when I wanted to see email / respond to Google messages but the phone would not recognize my finger. Therein lies another issue I had to begin with – because the fingerprint sensor is on the back next to the camera, for the first fortnight (14 days), on numerous occasions, I attempted to unlock the phone by swiping the camera. These two issues combined gave me some serious headaches in terms of slowing me down in my normal swing of work. I have not tried the iPhone implementation of the fingerprint scanner, but as it stands it is not something I want to use on my phone.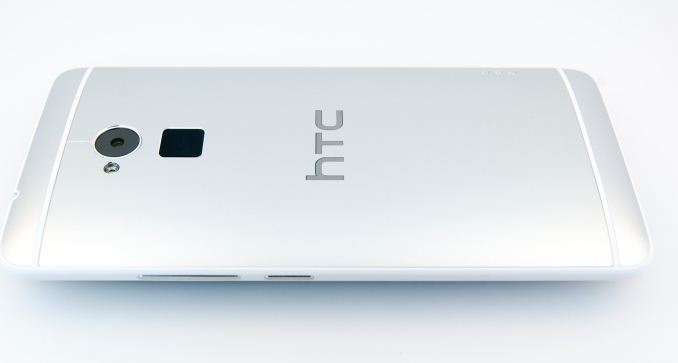 The scanner aside, the HTC One max is clearly a step up in terms of performance of my SGS2, even if I have truly borked the latter. Everything is smoother, there is less time waiting. But now that I own (since September) the Nexus 7 2013, I am used to this speed. It was not as thrilling as the bump to a Nexus 7 was. Let me put this into perspective: I actually play a number of mobile games on a semi-regular basis. Typically these are Kairosoft games, or Freecell, or anything else on the Play store that catches my fancy (Minion Run, Sheep Happens). I used to play Kairosoft games on my SGS2, and now that I have a Nexus 7, they are all on there instead: I use my phone as a phone and email client on the move, and my Nexus 7 gets used at home. The HTC One max felt like a combination of the two devices. If you own a HTC One max, essentially there is no need to own a tablet – the screen is large enough that it still does all the tablet functionality.
My third use for my phone, after calling and gaming, is usually as a (bad) photography aid, for snapping very quick shots, usually of stills, when out and about. By comparison, the HTC One max camera is miles above the SGS2, and I dare say that if I had one around Computex this year, it might even replace my Pentax K-x, purely based on portability. But one thought did linger in the back of my mind, and that was due to Brian's OIS vs. EIS video showing the HTC One against the HTC One max. In that video, it is clear that the HTC One is superior for smoothing out shaky motion. My hands while taking images/video is more like an earthquake. So in looking at that video from Brian and my own experience, the question becomes 'what if it was better?' I have used the HTC One max for several images in recent reviews, as well as some walking around London: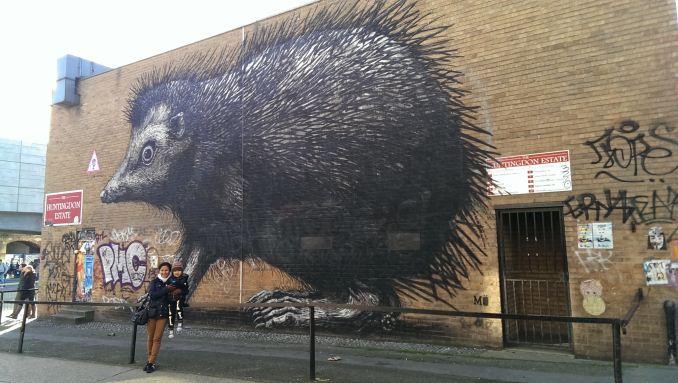 Not exactly sure what part of London this was - near Shoreditch I think
During the time I tested the HTC One max, I took on the opportunity to visit my undergrad alma mater and do some overclocking demonstrations with TeamGB Overclockers. Despite the issues with the fingerprint scanner and it not always working first time, the HTC One max will allow you to take pictures without unlocking the phone. This meant that in times when the camera is needed in a hurry, it is a lot easier to point and shoot.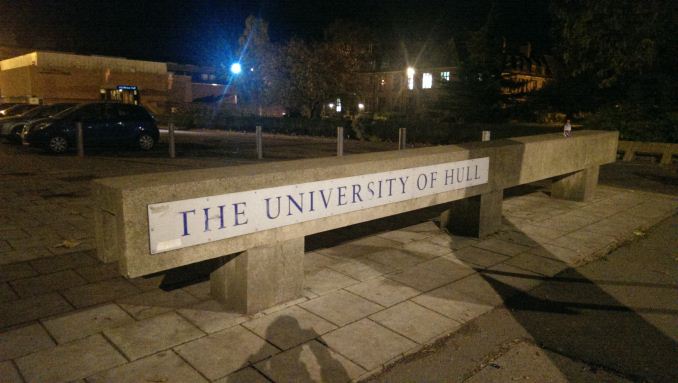 At this point I am going to interject on the SD/battery debate that has been going on. The HTC One max represents the second mobile phone device I have tested in as many years, and both have had user replaceable batteries and microSD cards. On my SGS2, it was vital: I spent Q1 2012 travelling back and forth between Cambridge and Oxford twice a week via coach (a 3.5hr trip), wherein if I worked I would feel ill, and the only real thing that took my mind off the journey was watching Naruto on my phone. Note this is my usage case justification for a tablet (media consumption while travelling), but I still did not justify it at the time to actually go buy one. For that 3.5 hour trip, I needed somewhere to hold 10 episodes of Naruto, and a full battery charge, as by the end of the trip I would have drained my SGS2 from 80% to 10%. At times this past year I have had to swap out the battery with a friends in order to make some important calls when mine died. Both of these scenarios warranted removable microSD and batteries to work. With the HTC One max, while they are there, it does not particularly bother me that much: the battery lasts a lot longer anyway, and the 16GB internal memory is large enough to carry my music – I no longer need to carry episodes as I am not making that commute any more. Would it be better to remove these features to get a lighter and thinner HTC One max? In my opinion no – I like a phone to have a sense of bulk. I have handled the iPhone 5, and it feels too light. But the sense of bulk brings me on to my next point.
The HTC One max is a big phone. I live in a big city with a certain crime rate and general need to maintain a status of high alert regarding people around you and where your belongings are (perhaps I am being too cautious, but that is my usual mentality). Now I am under average height (5'6"), and rather than wear cargo shorts I am more of a jeans or corduroy type wearer. When using an SGS2, it fits nicely in my pocket and I know where it is – there is no point in taking the Nexus 7 anywhere, it is a bit too bulky. Now the HTC One max falls on the side of the Nexus 7: it is still too bulky to put into my trouser pocket. I can do it, and it does work, but I have an ever eternal fear that it is both noticeable to pickpockets, or one sharp knock by another pedestrian and it is going to break as I fall to the ground. The best place for such a device would be in the pocket of a suit jacket, which brings be to my usage scenario for the HTC One max.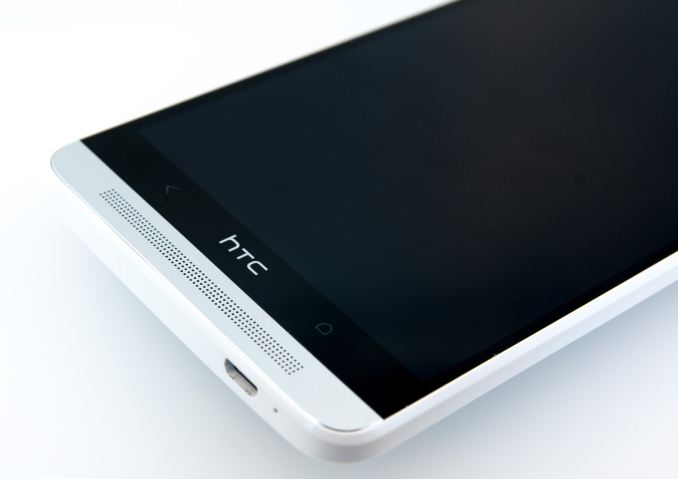 As I have played around with the HTC One max, it brings the power of two devices into one – my phone and my tablet. I can take calls with it, and also consume media. Perhaps on this account, the microSD is a good thing, in case I have a lot of media to consume. For the size, it makes sense first and foremost as a work device – something a travelling worker can use on the train when going from city to city and be large enough to not need to take out the laptop/ultrabook to read a presentation. It fits into a normal suit pocket and is obvious that it is there when you wear the jacket. As a casual phone, to me personally, it is a bit too big to be carrying around casually in a trouser pocket.
Now one of the other points that Brian mentioned is that the HTC One max is not a one hand phone, and I would agree in part. Taking that into account, I noticed during my month that I do use the phone a lot one handed, and despite my stature it works in one hand for almost everything. The only issue I came across was actually writing on the device – it definitely needs two hands for this. While I can type the message in one hand (usually my right), it was always an annoyance to move my hand enough to reach the newline button on the keyboard. More often than not I found myself resting the phone in one hand while performing all the actions with the other, rather than the tablet usage model of holding the device on either side with both hands.
Conclusion
The HTC One max is certainly out of my price range, given how much I use my phone: I work from home, so I have the internet and a land line, so the only time I do use calls/minutes/texts/internet is when I am on the move, or as I recently did, move house. My current call plan is 300 mins / 300 texts / unlimited (*) internet, but I have only ever hit the limit (2GB internet before it goes slow) when I moved house. So getting a plan with the HTC One max for my requirements does not really exist (carriers here like to push more minutes and text messages at the expense of data), and as a one-off cost, it also is way out of my price range. If I did not have a tablet, I could possibly see a justification for a HTC One max, but in my Luddite ways I might actually prefer a smaller device to be honest, something that is truly one handed but is similar to the One max in terms of battery life and storage. It does feel like the sort of phone for a company contract though, where it would be used continuously either to consume media, read reports or take calls. Stick it in your suit pocket, and away you go - I could definitely see that as the HTC One max use case.