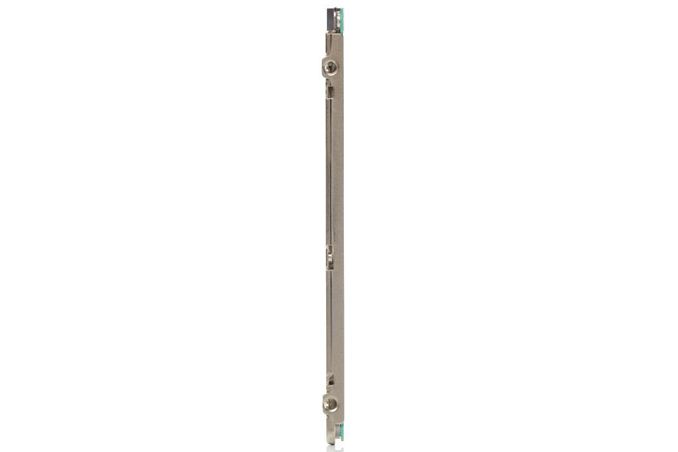 In a move I honestly never thought would happen, Seagate is announcing today plans to brings its 5mm 2.5" Laptop Ultrathin HDD to Android tablets. The drive will come as a part of Seagate's mobile enablement kit and offered to OEMs looking to cost effectively scale tablet storage beyond what's realisticaly possible with NAND alone.
Seagate's reference design still includes a small amount of NAND (8GB) on the tablet in addition to the 500GB Ultra Mobile HDD. The HDD itself has been modified to include an additional gravity sensor, making the drive a bit more robust as the physical usage model with a tablet can be a bit more intense than a traditional notebook. The mobile enablement kit also includes Seagate's Dynamic Data Driver for Android, effectively an SSD caching layer. The combination of NAND flash and Ultra Mobile HDD will present themselves to the user as a single volume, with the Dynamic Data Driver choosing what data to keep on NAND and what to keep on the HDD. The driver also communicates sensor data from the tablet to the HDD itself, allowing it to better prepare itself in the case of a drop.
One of the reasons for the current success of modern day tablets and smartphones is because they don't rely on mechanical storage, which can deliver a poor user experience for random (or pseudo-random) accesses that are common in client workloads. As is the case with all NAND caching solutions, success is really a matter of the OEM putting enough NAND on board to effectively cache everything but large media transfers. In the PC space, we don't see a lot of that, but in tablets where the amount of NAND you need is pretty small to begin with I feel like there's more of a chance of this not being horrible. Peak sequential performance from the Ultra Mobile HDD is around 100MB/s, making it better than most eMMC solutions in tablets today. Random IO is obviously the problem, but a properly sized cache should help make sure most random requests are serviced by the NAND in the system.
There are other downsides of course. Although Seagate's Ultra Mobile HDD is only 5mm thick, it's still a 2.5" drive - which does eat up valuable real estate inside a tablet. Battery life can also be affected. Seagate claims no impact on battery life since the Dynamic Data Driver can spin the HDD down when it's not in use, but when the drive is in use you're looking at a power penalty of 500mW to 1.4W. That's about the range of power consumption (idle to web browsing) for the entire SoC in the 2013 Nexus 7.
Overall it's an interesting idea but one that I don't expect to gain tons of traction, at least not in traditional Android tablets. In convergence devices, maybe. Perhaps the bigger question here is: what does the future of mechanical storage look like in ultraportable client computers? Our recommendation for years now has been SSD + large HDD if you can fit them both, otherwise just an SSD + external/cloud storage. Do you guys see the market, particularly cost sensitive portions of it, evolving any differently?