Unfortunately the Display is Dire
To look at it, you wouldn't think the Toshiba Portege Z830's 13.3" display is of particularly poor quality. Even though the panel is glossy and the 1366x768 resolution remains a thorn in the side of consumers everywhere, the gloss isn't particularly obtrusive, and the resolution doesn't look too bad on a screen this size. Yet when we subject it to actual testing, things take a major turn for the worse.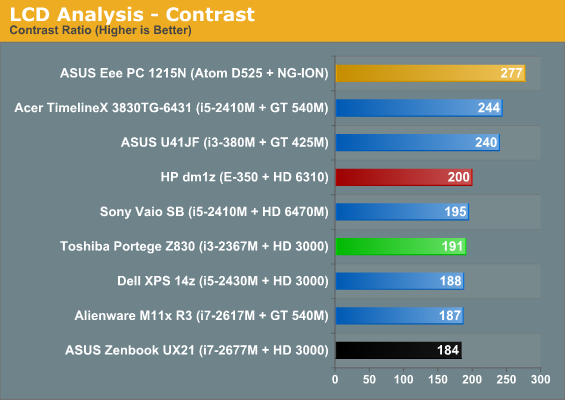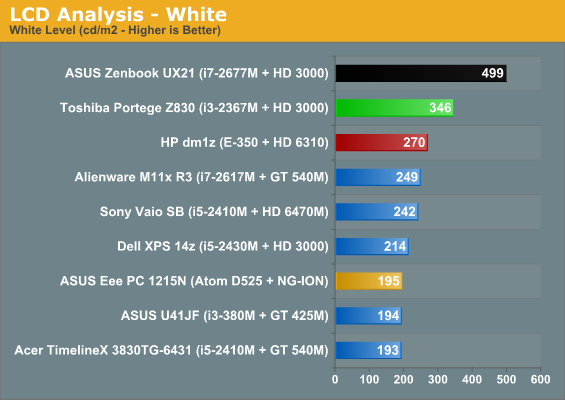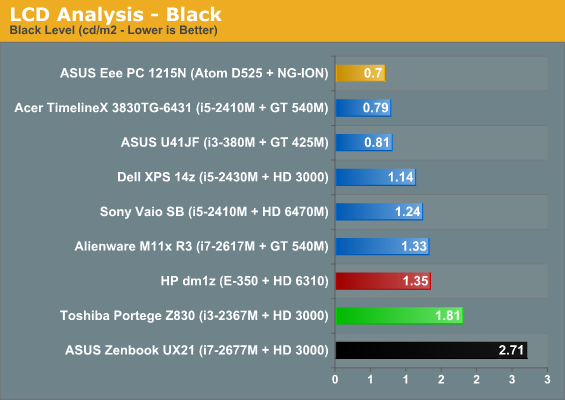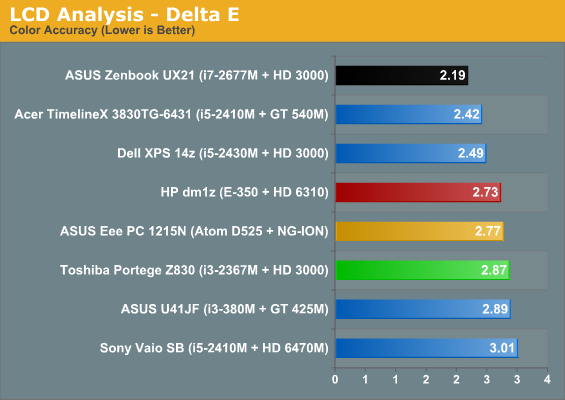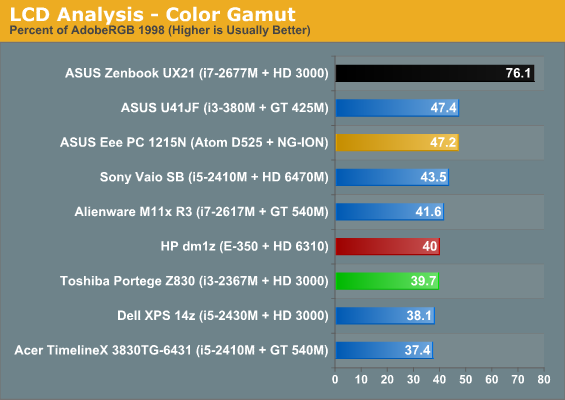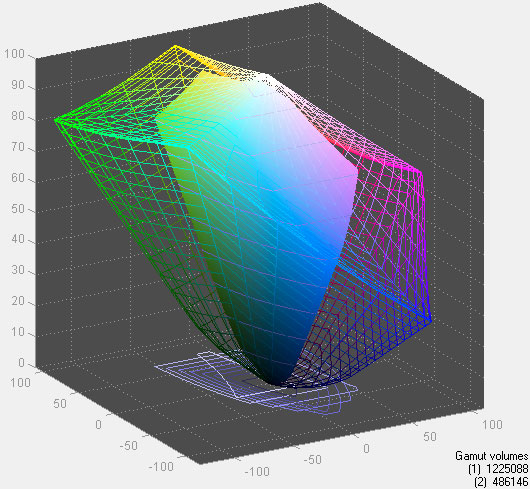 The ASUS Zenbook may have a hard time with black levels, but at least the color gamut and accuracy are worlds better than the Z830. None of these notebooks we've tested are particularly big winners here, but it's stunning just how poor the Z830 turns out to be.
Thankfully viewing angles aren't completely awful. Using the Z830, I found that its panel didn't have the major "sweet spot" issues that can occur with low quality TN panels (particularly smaller ones) in notebooks, where there's just no good angle to really look at the screen without substantially washing part of the image out. It's still a pretty lousy screen, but it'll get the job done at least.