Crysis: Warhead
Kicking things off as always is Crysis: Warhead, still one of the toughest games in our benchmark suite. Even three years since the release of the original Crysis, "but can it run Crysis?" is still an important question, and for three years the answer was "no." Dual-GPU halo cards can now play it at Enthusiast settings at high resolutions, but for mid-range cards like the GTX 560, you're not going to get much better than 40fps at 1080P.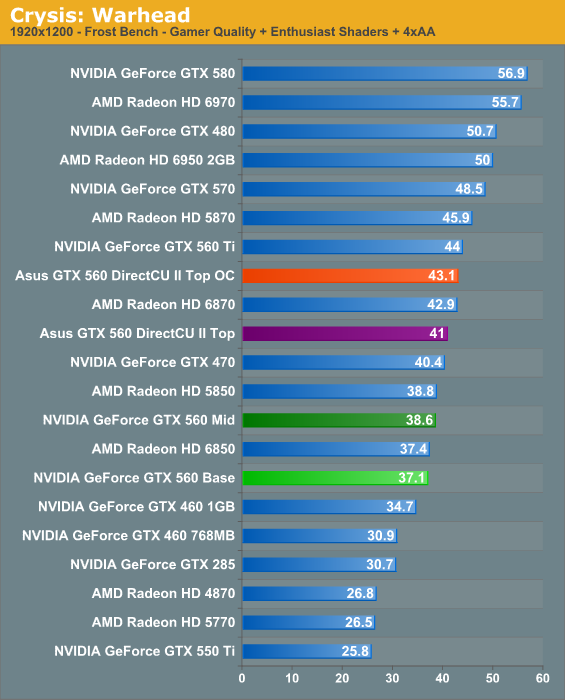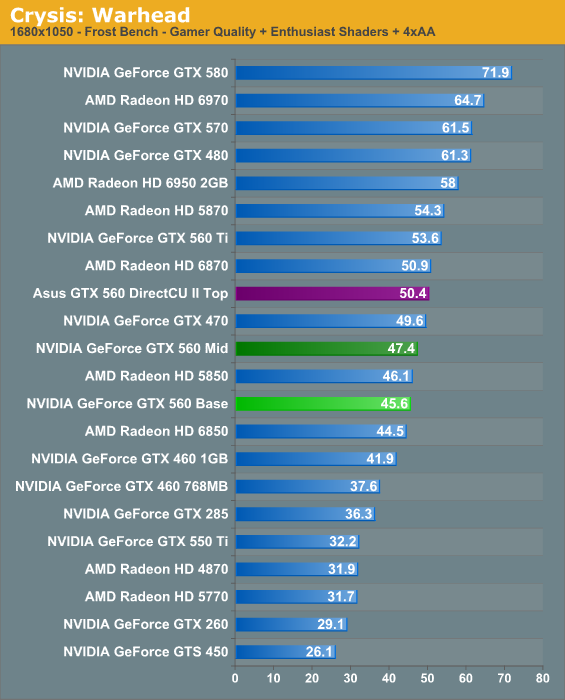 Historically Crysis is a good game for the 6800 series, so even with the clock boost the GTX 560 Mid can't really keep up with AMD's offerings. At 38.6fps the gains over the GTX 460 1GB are decent, but it's only enough to clear the Radeon HD 6850. Clearing the 6870 requires the GTX 560 Ti, or a 950MHz GTX 560 as in the case of our overclocked ASUS card. Meanwhile clearing the 6950 simply isn't going to happen.
It is interesting to note just how close the ASUS GTX 560 DirectCU II Top gets to the reference clocked GTX 560 Ti however; it's still 5% behind, but it's very close to what launched as a $250 card a few months ago. Given that the difference between the GTX 560 and GTX 560 Ti is a single SM, it should be possible for a well overclocked GTX 560 to place near the GTX 560 Ti. Not surprisingly, this is a big factor for why there are so few reference clocked GTX 560 Tis, and so many factory overclocked models.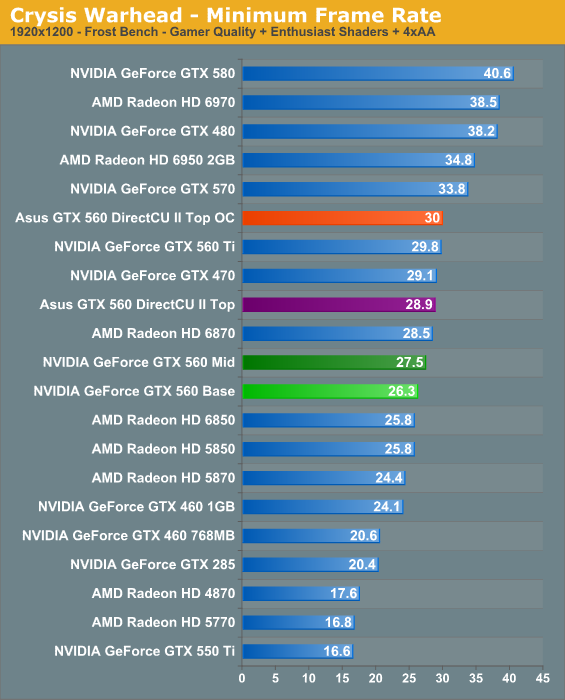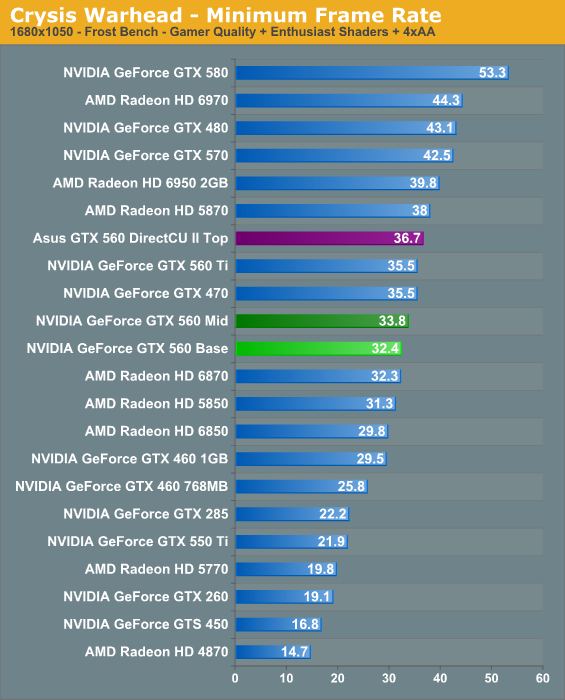 While AMD does better on average, the minimums tilt away from AMD's favor. The GTX 560 Mid still trails the 6870, but overall it's much closer than the average framerate was.