Application and Futuremark Performance
For the CyberPower Xplorer X6-9100 we're foregoing gaming testing; the X6-9100 employs Intel's Sandy Bridge HD 3000 integrated graphics, which we've spent a healthy amount of time testing already. Suffice it to say it's adequate for the most basic of gaming at the lowest settings (ignoring more intense games like Mafia II or Metro 2033), but you're not going to be playing a whole lot at the notebook's native 1080p resolution.
For the rest of our testing, we'll include a large selection of recent notebooks. We've highlighted the Xplorer in our standard green, with the Compal SNB test notebook in gold and the ASUS K53E in black. These two laptops will bracket the X6-9100 with the i7-2820QM plus 160GB SSD coming out on top and the i5-2520M plus HDD coming in below--although the 2520M has a higher IGP clock and thus will also lead in graphics testing by a small amount.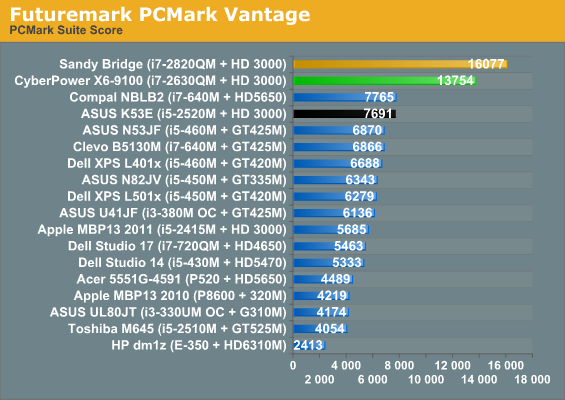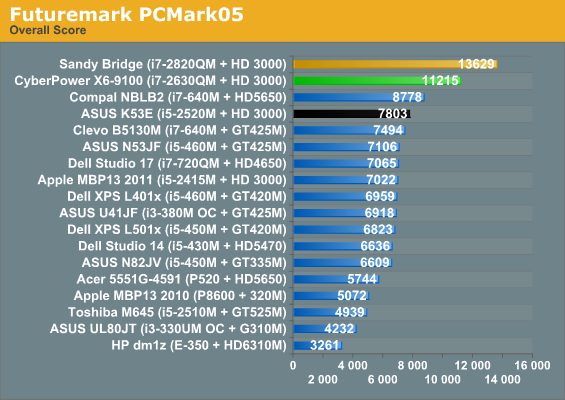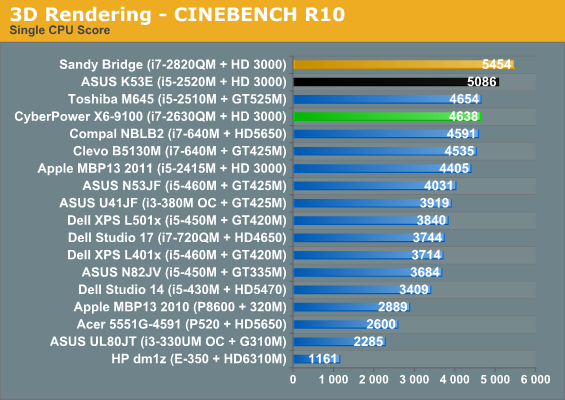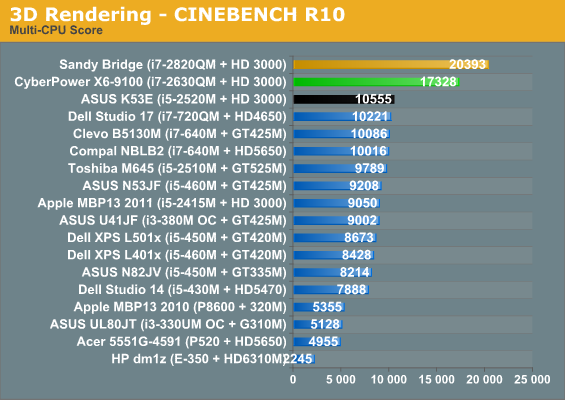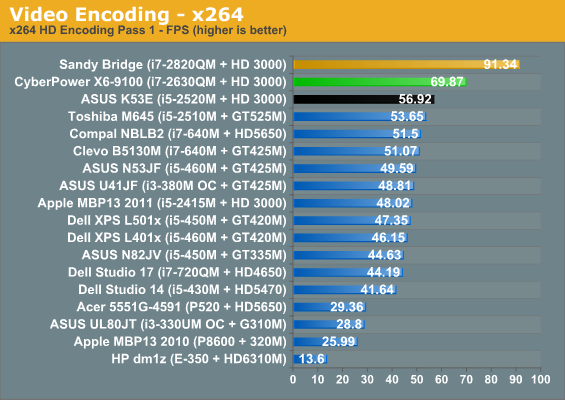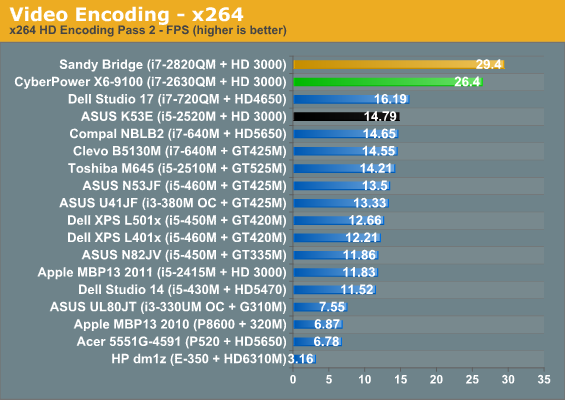 It should come as no surprise to anyone that the i7-2630QM is fast. Any discipline that takes advantage of the additional processor cores produces a staggering lead, far greater than Clarksfield had over Arrandale. The i7-2630QM is the slowest Sandy Bridge quad-core shipping right now, but it still boasts a substantial improvement over last generation's quads. If you're like me and get a decent amount of mileage out of having extra cores on tap, and you're using a Clarksfield notebook, Sandy Bridge makes a very convincing case for upgrading.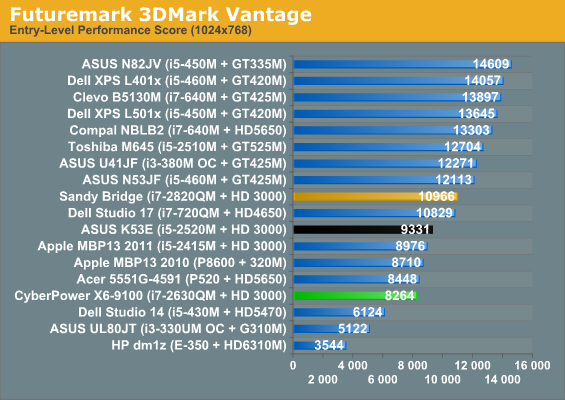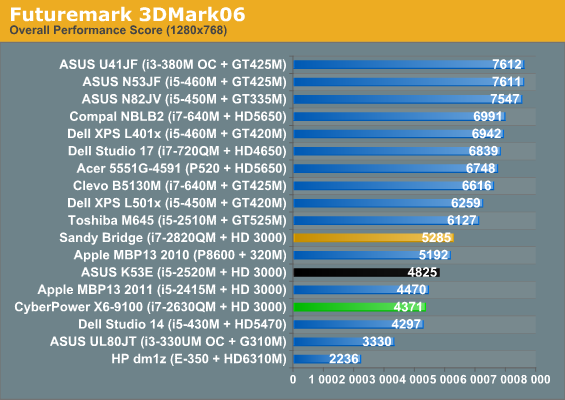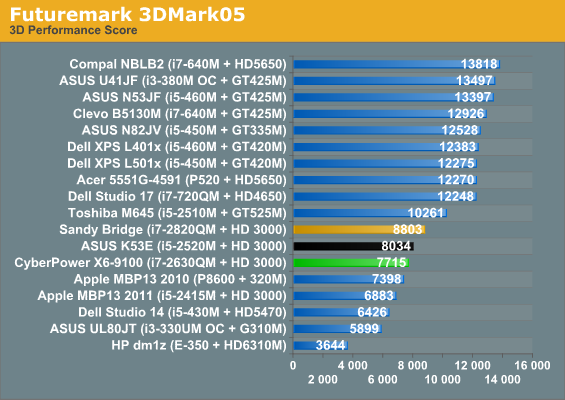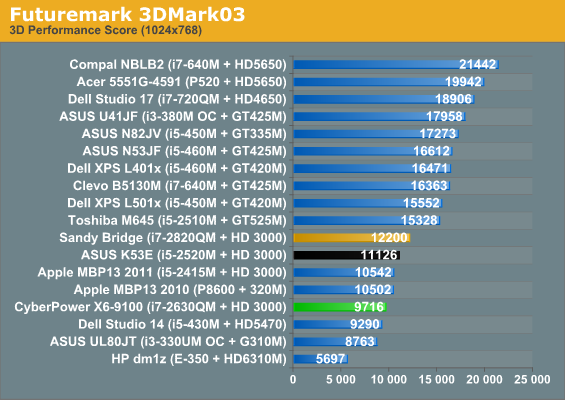 3DMark performance is low, but that's no surprise. Still, the Intel HD 3000 manages to achieve what we needed it to: it ties or beats performance of last generation's low-end dedicated graphics chips. We were stuck far too long with the likes of the GeForce 310M and the Mobility Radeon HD 5470, so it's nice to see Intel's integrated graphics finally make those chips more or less obsolete.