Final Words
This is going to be a pretty frustrating conclusion to write. I'm still waiting for the final, shipping 240GB Vertex 3 to arrive before passing judgement on it but from what I've seen thus far it looks like that may be the drive to get if you're torn between the two. I feel like if you're going to be working with a lot of incompressible data (e.g. pictures, movies) on your drive then you'll want to either go for the 240GB version or perhaps consider a more traditional controller. The performance impact the 120GB sees when working with incompressible data just puts it below what I would consider the next-generation performance threshold.
The bigger question is how does the 120GB Vertex 3 stack up against similar capacity drives from the competition? Unfortunately with only a 300GB Intel SSD 320, a 250GB Intel SSD 510 and a 256GB Crucial m4 on hand it's really tough to tell. I suspect that the drive will still come out on top given that the rest incur a performance penalty as well when going to smaller capacities, but I don't know that the performance drop is proportional across all of the controllers. I hate to say it but you may want to wait a few more weeks for us to get some of these smaller capacity drives in house before making a decision there.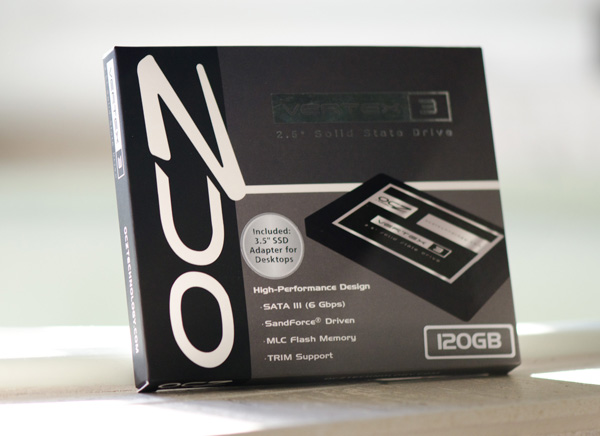 It's clear to me that these SF-2000 based drives are really best suited for use with a 6Gbps interface. Performance over 3Gbps is admirable but it's just not as impressive. If you've got an existing SF-1200 drive (or similar performing drive) on a 3Gbps system, I don't believe the upgrade to a SF-2200 is worth it until you get a good 6Gbps controller.