Application and Futuremark Performance
We already know how powerful the Intel Core i7-2600K is on its own, but what happens when we take it up a notch? The 2600K purring at the heart of the Gamer Xtreme 4000 runs at a 4.4GHz turbo speed (kept nice and cool by the Asetek liquid cooler), and this is well beyond the overclocks on the other test systems we've used. The Xtreme 8500 and DigitalStorm BlackOps are both running their last-generation i7s at a still respectable 3.8GHz, but as you'll see that's nowhere near enough to catch up to the demon inside the 4000.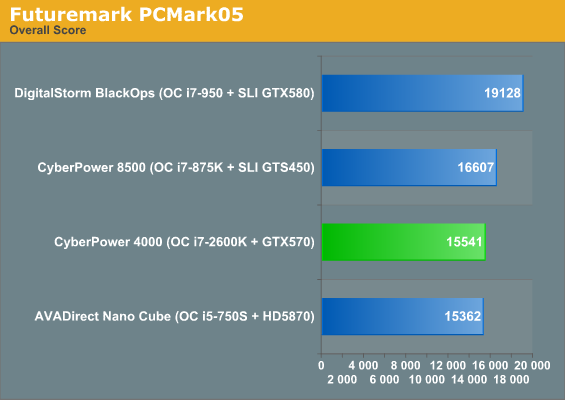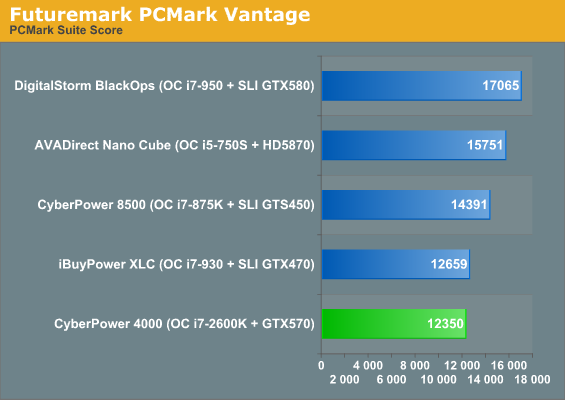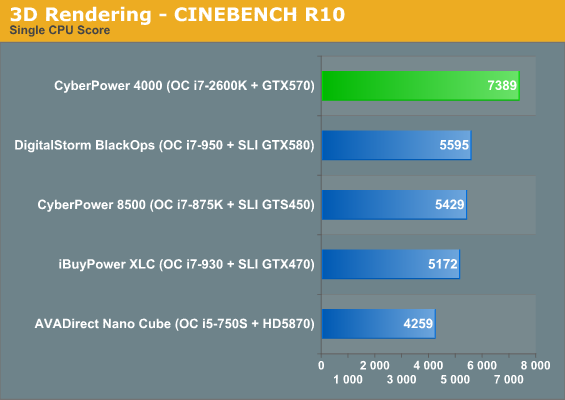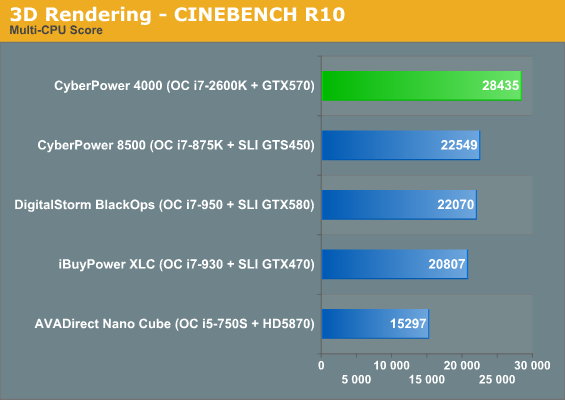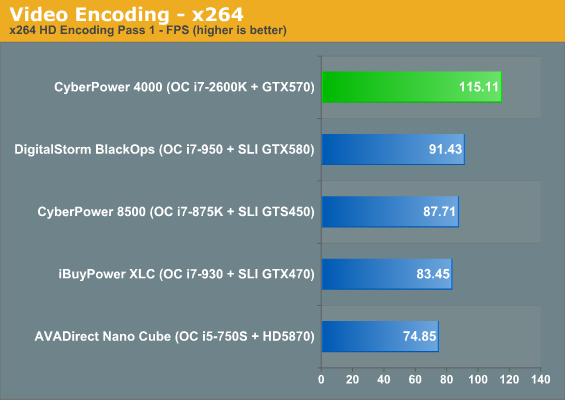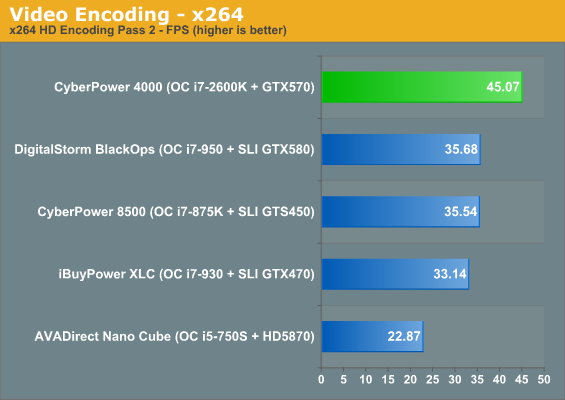 The PCMark tests are notoriously biased toward SSDs, and since all of the other test towers come with SSDs for the system drive the standard mechanical drive in the CyberPower 4000 can't keep up. Once you get past those tests, though, the overclocked i7-2600K blows by the other processors. They can't even put up a fight: a 600MHz clock speed advantage on a more efficient architecture is just too much.
Oddities in Futuremark benches don't just stop at the PCMark tests, though, as you'll see when we run the 4000 through our suite of 3DMark tests.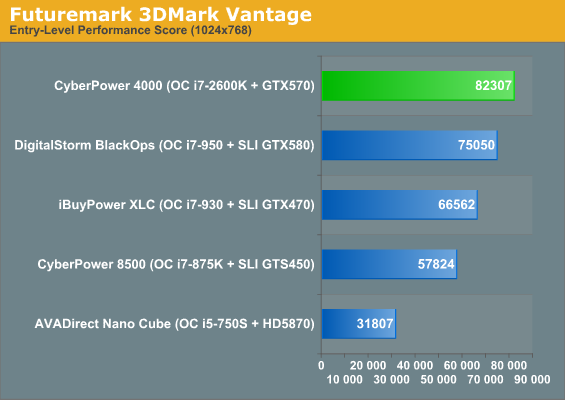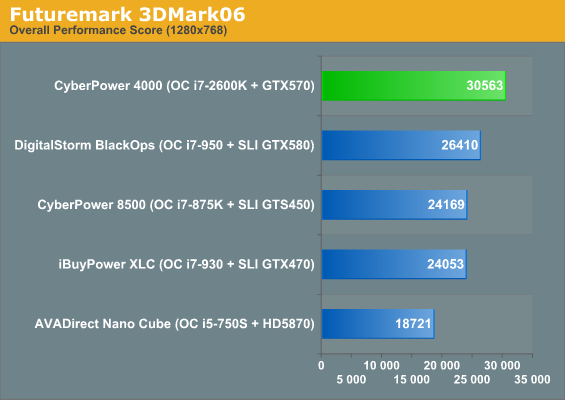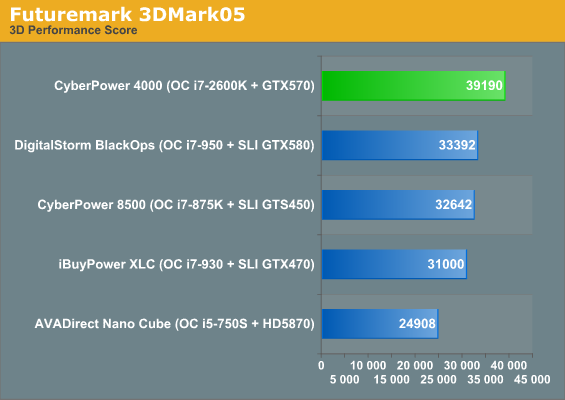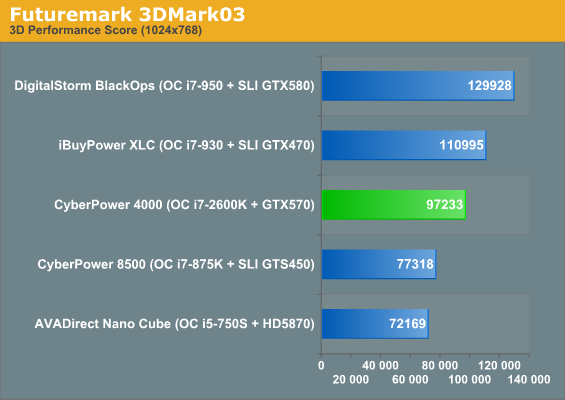 Amazingly only 3DMark03 proves not to be CPU-limited; in every other case the overclocked i7-2600K pushes the CyberPower 4000 past the other machines. When we move on to our gaming benchmarks, though, we'll see things start to fall in line again.