Antec TruePower New Internals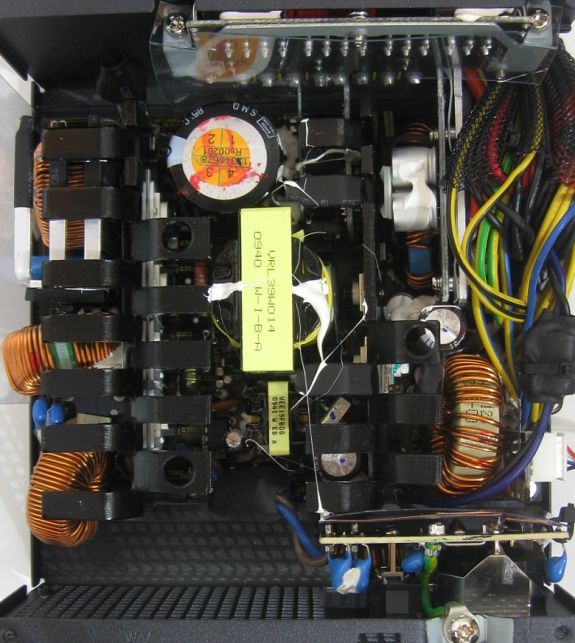 As promised all the caps come from Japan (Nippon Chemi-Con), even if the main cap is just an 85°C @ 2000h device. The EMI filtering is large and includes an MOV. There are shrink tubings on all the wires and the soldering quality is adequate if not great.
The design looks like a Seasonic M12 plus the DC-to-DC PCB from the M12D. DC-to-DC is the reason there is so much power on the +12V rails, since they feed the smaller ones. Remember that Antec is using a PWM-fan, so you can see four small wires on the right side.