General Performance with the X72D
This is where things are going to get interesting. With the 5470's 'roided out 750 MHz core clock and a 2.1 GHz triple core AMD processor on tap, the X72D should hopefully perform fairly well in our testing suite.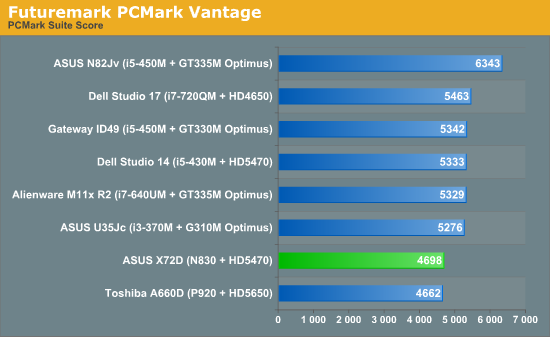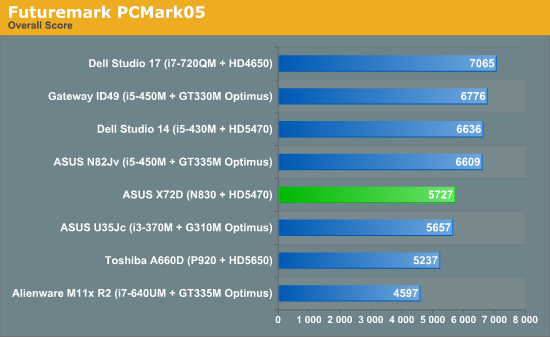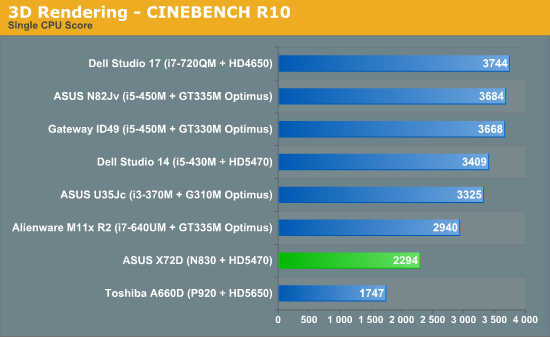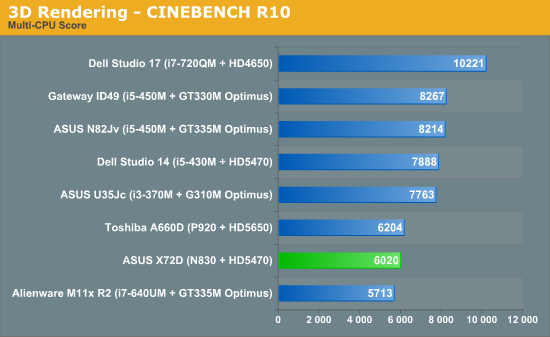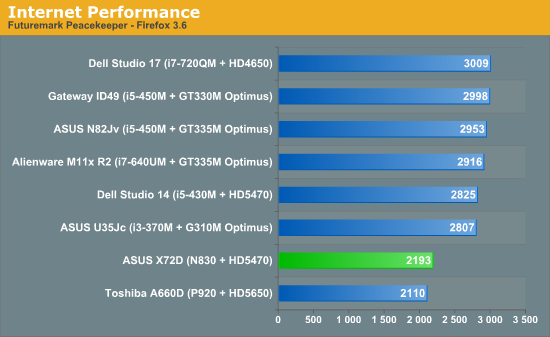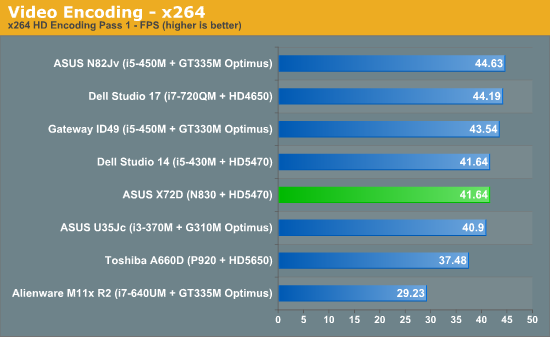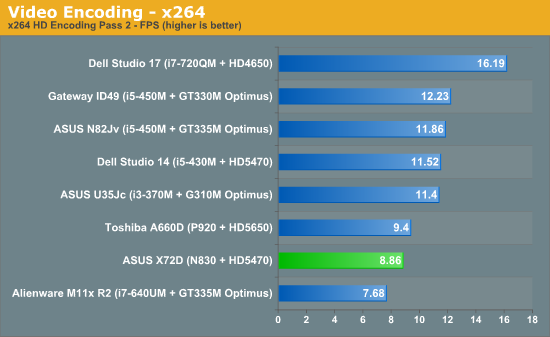 Unfortunately, while the 500 MHz core clock advantage the AMD Phenom II N830 has is enough for it to beat the Phenom II P920, three 2.1 GHz cores just aren't enough to tackle the pair of hyper-threaded 2.4 GHz cores in the Intel Core i3-370M. Intel's chips have a substantial advantage clock-for-clock, keeping the third core of the Phenom II from making up the lost ground. In order for that third core to really matter, the Phenom II needs to be running at clocks closer to the Intel competition, which unfortunately just doesn't seem to be possible with a 45nm process and Phenom II architecture.