STALKER: Call of Pripyat
The 3rd game in the STALKER series continues to build on GSC Game World's X-Ray Engine by adding DX11 support, tessellation, and more. This also makes it another one of the highly demanding games in our benchmark suite.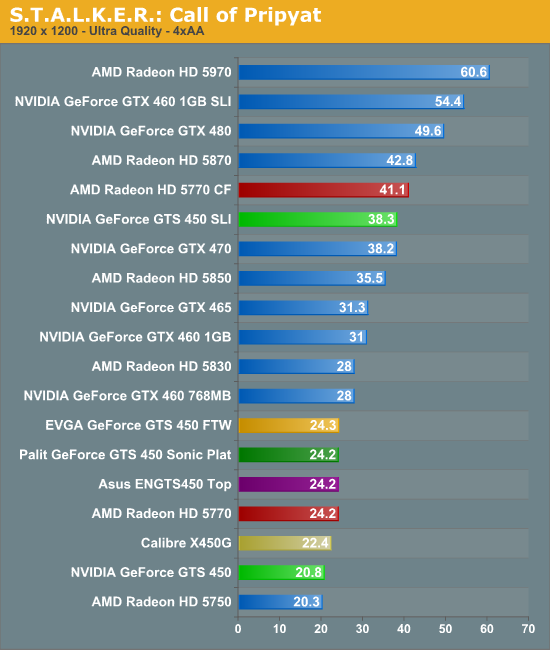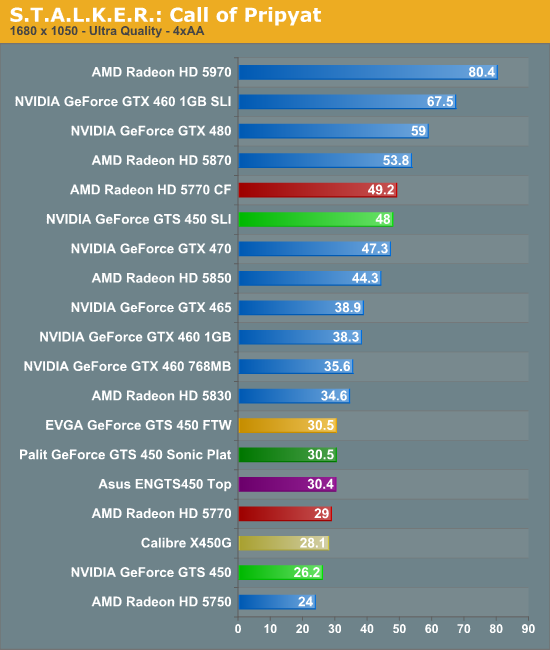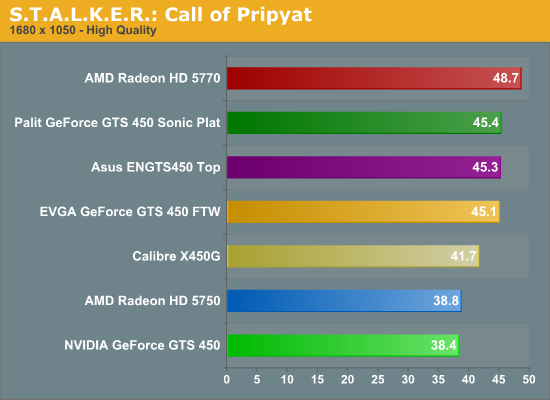 As with Crysis, the GTS 450 couldn't quite break 30fps at our usual Ultra settings. So we ran a smaller collection of cards at high to nudge the framerate up.
At our usual 1680 settings the GTS 450 is roughly half-way between the two Radeon 5700 series cards. But at our more playable settings, it falls to parity with the 5750. At higher settings Stalker is particularly hard on shaders, so once again it looks like we're running in to a shader bottleneck on the GTS 450. Meanwhile the overclocked cards can match up to the 5770, but only at our usual not-quite-playable settings.