Sidebar: Luxa2 H1-Touch, a Great FaceTime Stand
Not too long ago I visited Thermaltake while I was in California. Thermaltake recently spun off a brand called Luxa2. This brand would focus on more lifestyle products, leaving Thermaltake to the typical PC stuff like cases and powersupplies.
One of Luxa2's first products was the H1 Touch, an iPhone/iPod Touch cradle. The idea was to be able to hold your iPhone while you're in the kitchen so you could read recipes or emails without potentially dumping a bunch of flour or oil on your phone. When the 4 was announced, Thermaltake was quite pleased - the H1 Touch would be perfect for FaceTime.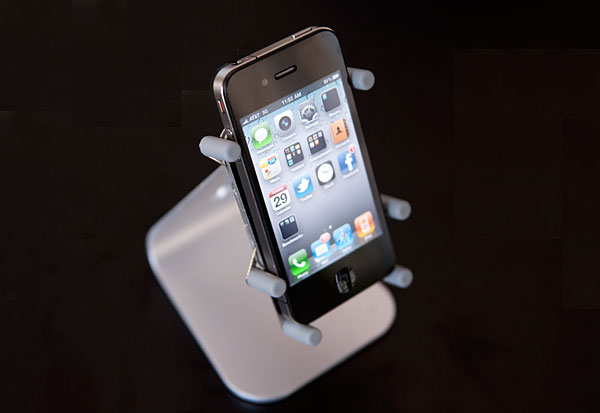 Indeed it is.
The iPhone 4 sits comfortably against a cushioned black pad that holds the back of the phone very well. There are six rubber feet that hold the outside of the phone, they move as one and allow you to maintain a snug fit. The 4 isn't falling out of there. The only problem here is that one of the feet obstructs the volume up button, so you'll have to take the phone out of the H1 to increase volume.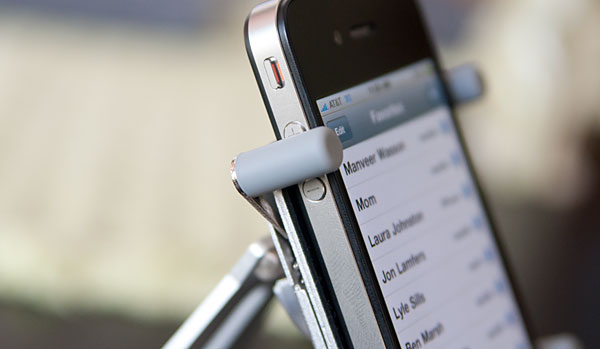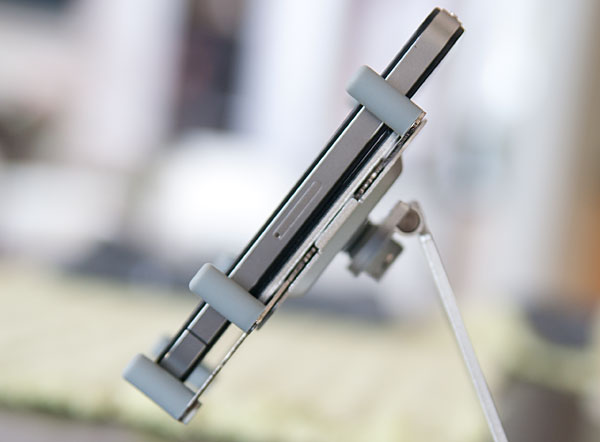 The cradle can tilt and rotate, making it far more flexible than the Apple dock for FaceTime. If you are planning on putting in some hours with FaceTime, I'd say the H1 (or perhaps the new H2?) is a must have. It sells for $29.99, the same price as Apple's dock. It isn't technically a dock but the connector is still exposed and the cable still works, it's just not as neat as Apple's solution. Way more functional for FT though.