The Generic SSD
Intel isn't the first manufacturer to get into the SSD market, in fact quite a few of the companies we regularly deal with have SSDs. OCZ Technology, SuperTalent, Patriot, G.Skill, Mtron, and Silicon Power are just the names that contributed hardware for this review, but many more actually make SSDs.
Silicon Power drives provided by DV Nation
You'll notice that most of these companies are memory companies, not chip companies. Cracking open any of their SSDs reveals the true nature of their SSD manufacturing business: most of them simply rebrand someone else's SSD.
Let's take the MLC drives for example, here we have MLC drives from OCZ (the infamous Core), SuperTalent and Silicon Power: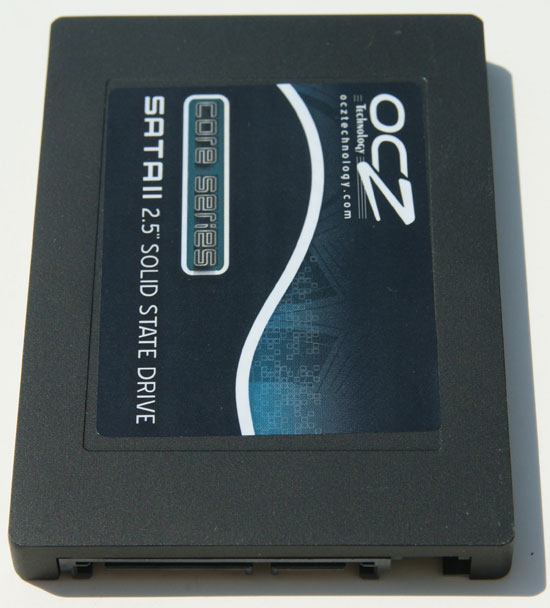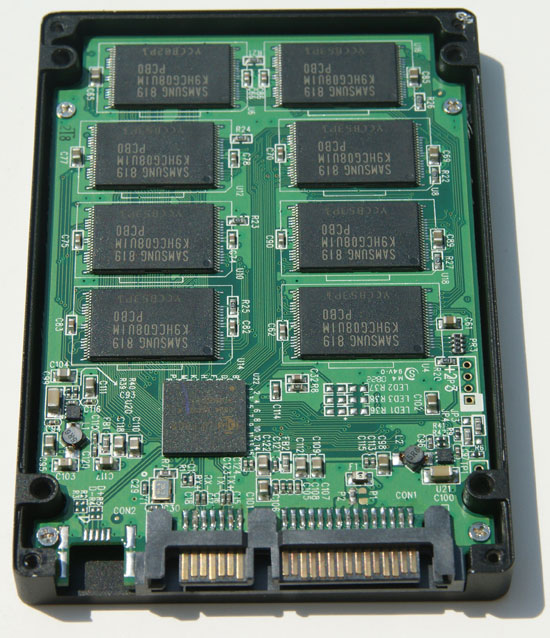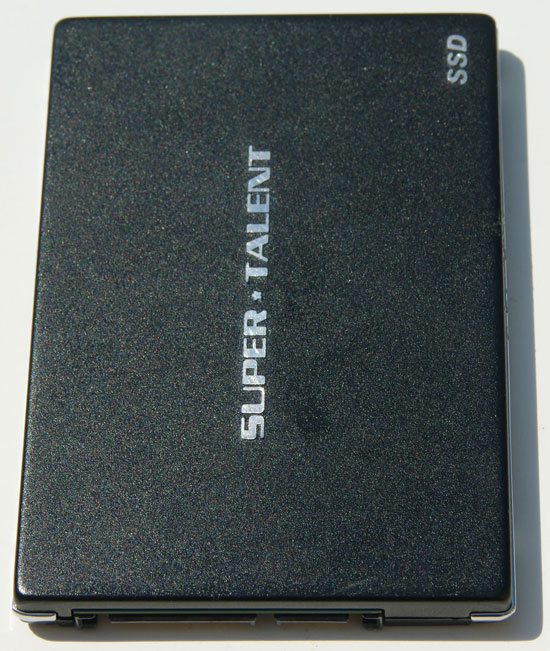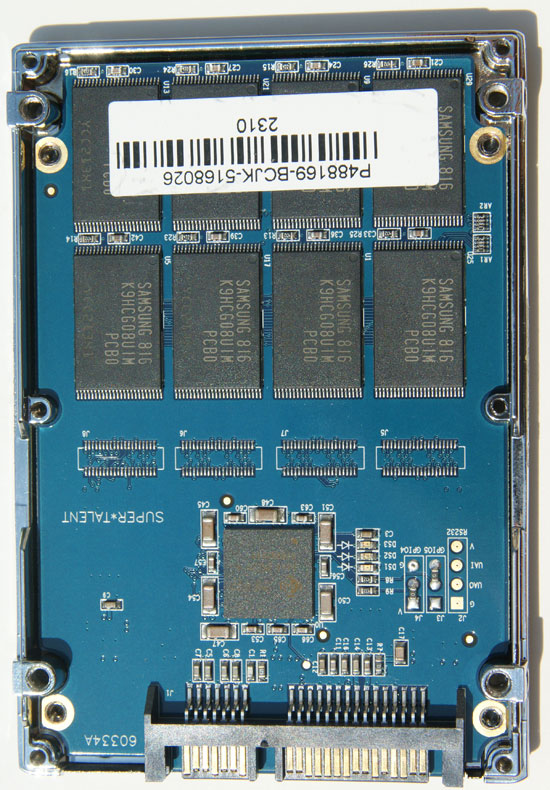 Every last one of the drives has the exact same layout, same flash devices and same Jmicron controller (the JMF602).
The same is true for SLC designs, here we have SLC SSDs from G.Skill and OCZ: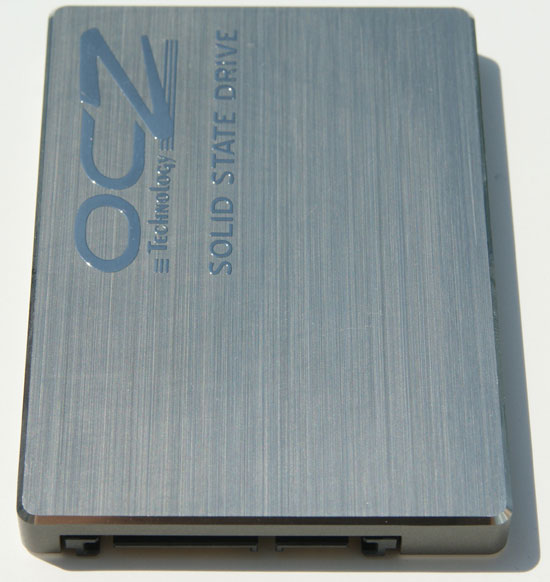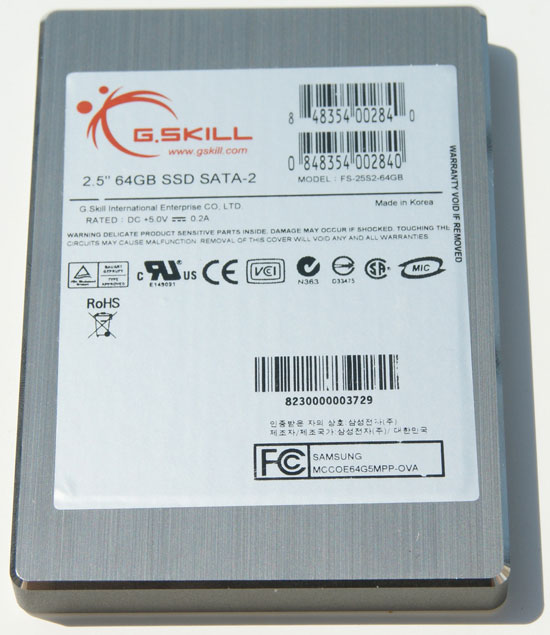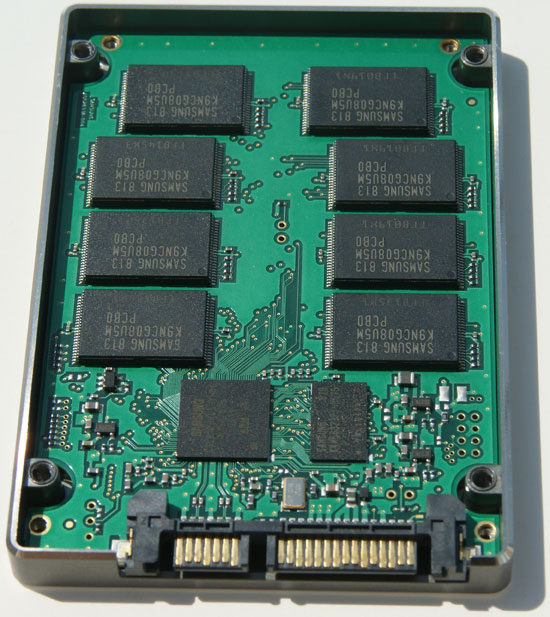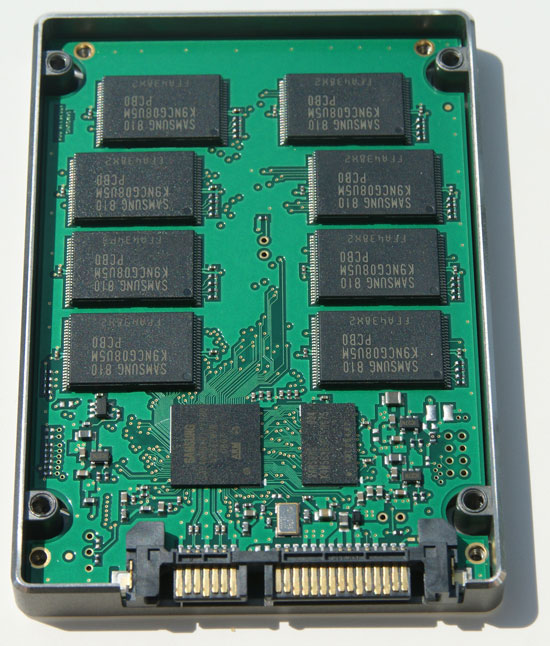 They are the same, you could give them ice crea...nevermind
Note that these are the same drive, in this case purchased from Samsung and placed in new housing.
Only Mtron offers a slight amount of innovation by using its own FPGA as a controller: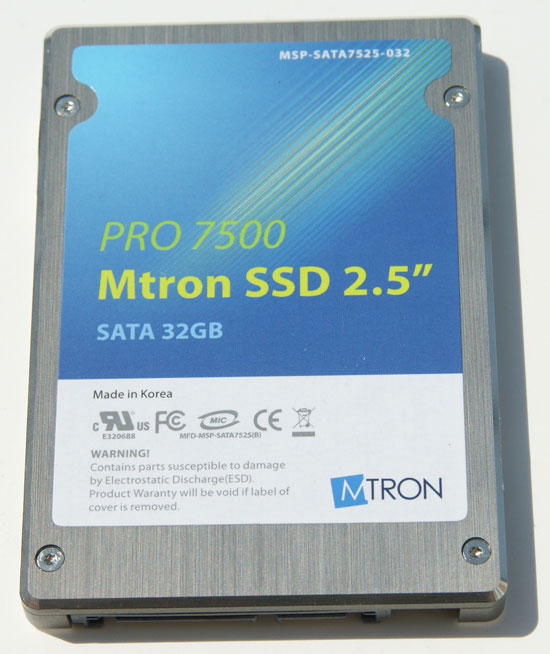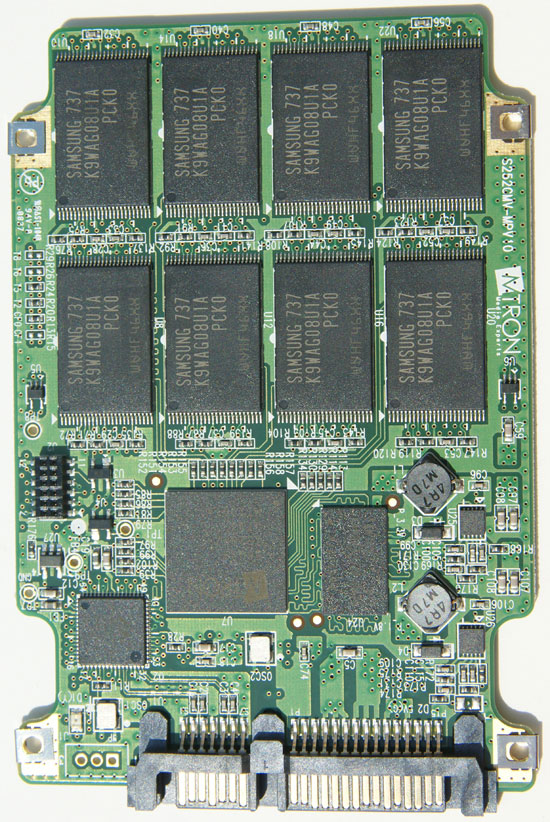 But we know very little about any of these controllers so it's tough to say if Mtron's FPGA is done well.
For the most part however, all existing MLC drives on the market are built out of the same parts, as are all existing SLC drives. The MLC drives all use the JMF602 and the SLC drives use the Samsung S3C49RBX01 host controller with 32MB of on-board DRAM. The SLC drives are all priced above $640 for 64GB while the MLC drives are all under $300 for 64GB, Intel's 80GB MLC is priced in between the two (but closer to the SLC drives) at $595.
We'll soon see that Intel's price is justified in the market, but before doing that it's important to address an issue with these very tempting MLC drives...