Theoretical Performance: HDTune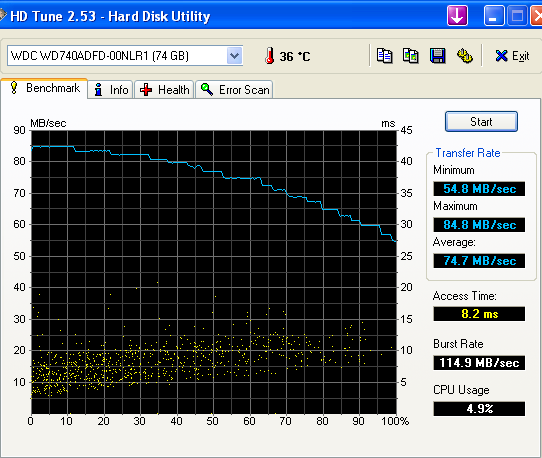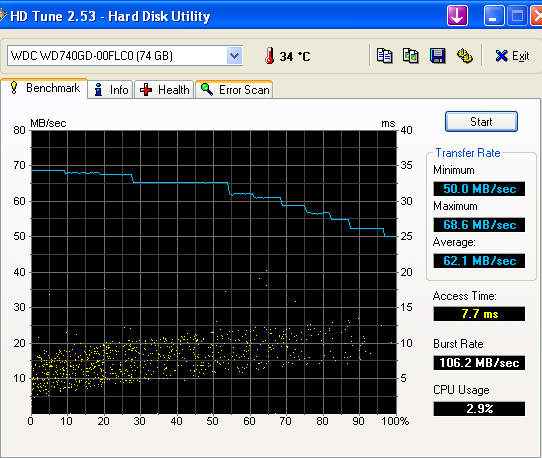 The Western Digital WD740ADFD has the highest overall sustained transfer rates of the three Raptor drives tested. The end test results are very similar to the WD1500ADFD and we attribute this to the single platter design, although we expected additional decay in the sustained transfer rates near the end of the test that did not occur. The WD740ADFD also bettered the WD1500ADFD in the random access, burst rate, and CPU utilization numbers.
The WD740GD actually had the best random access rates and CPU utilization numbers even with its limited buffer cache. However, this drive was not able to sustain the same average and maximum transfer rates due to the smaller cache, firmware, and older two platter design. Although the WD740ADFD drive has excellent sustained transfer and random access rates we will soon see this does not always translate into class leading performance.