The Platform
With the recent ATI acquisition under its belt, AMD has started down the path of becoming a platform company. As such it's almost fitting that the most interesting part of today's story isn't the CPUs, but rather the chipset and motherboard that complete Quad FX.
When AMD first talked about Quad FX as 4x4, everyone assumed that we would be looking at a pair of Socket-AM2 CPUs on a desktop motherboard. However as we got closer to launch it quickly became evident that Quad FX would be using Opteron's new Socket-1207 instead. The reason for using Socket-1207 instead of AM2 is simple; in a single socket AM2 system you only need a single Hyper Transport link between the CPU and the chipset, which is provided for in AM2 CPUs. However, with two sockets you need a minimum of two links, one connecting the two sockets and one for the chipset. It's the number of HT links required that forced the 1207-pin socket upon Quad FX. We will get to how this impacts your upgrade path and CPU costs later, but for now just know that Quad FX only works with 1207-pin Athlon 64 FX CPUs (Opterons are prevented from working in the BIOS).
Despite the ATI acquisition, the only Quad FX chipset available at launch is from NVIDIA. Dubbed the nForce 680a, NVIDIA once again gives us a reason to respect its platform group. Although singular in name, the nForce 680a is composed of two 680a SLI chips, each with a x16 and x8 PCIe slot. One of the two chips has an additional 8 PCIe lanes bringing the total up to 56 lanes, more than any other NVIDIA chipset, including the recently released 680i.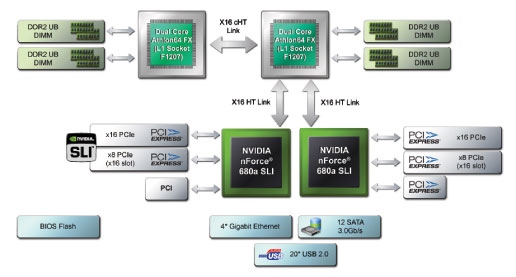 The madness doesn't end with the sheer number of PCIe lanes; the 680a also supports a total of four GigE ports, twelve SATA ports and twenty USB 2.0 ports. All of the usual nForce features are present on the 680a, including SLI support, RAID and NVIDIA's networking (FirstPacket and Teaming support). The chipset is a pure beast and we were eager to see an implementation of all of the PCIe, GigE, SATA and USB ports that the 680a supports on the first Quad FX motherboards; unfortunately we were met with disappointment.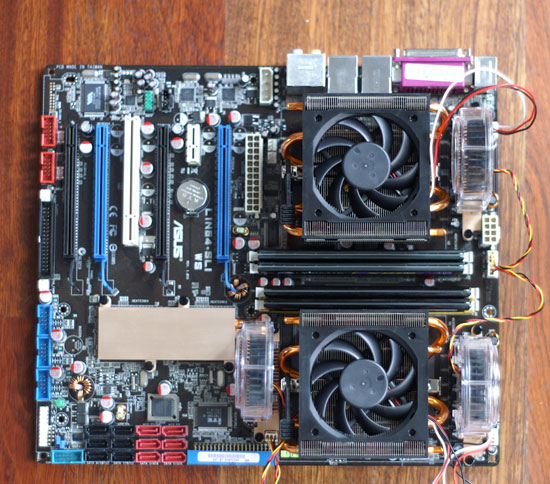 AMD's Quad FX platform is launching with a single motherboard partner, ASUS, and a single Quad FX motherboard: the L1N64-SLI WS. The ASUS board features four physical x16 slots (two x16 and two x8), a single x1 PCIe slot and one regular PCI slot.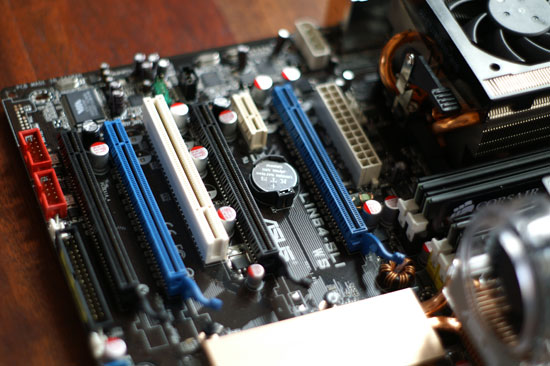 You also get all twelve SATA ports, but there's only support for ten USB ports and two GigE ports. Obviously the number of people that will complain about not having all twenty USB ports and four GigE ports are limited, but with AMD expecting the L1N64-SLI WS to retail for around $370, we wanted all of the bells and whistles.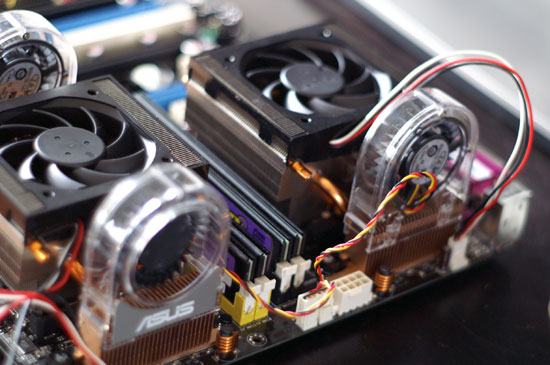 We asked AMD when we could expect other Quad FX motherboard designs but at this point it looks like the ASUS solution is it. AMD is working with more motherboard partners but there's no indication if or when additional Quad FX designs will surface.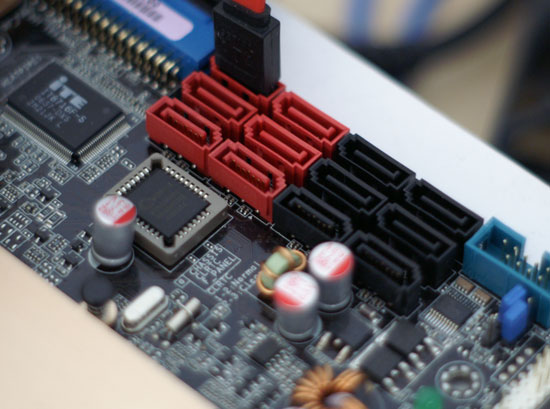 AMD is guaranteeing a bit of an upgrade path to early adopters of Quad FX by promising that these motherboards will work with AMD's native quad-core CPUs when they are available next year, meaning you'll get support for eight cores in the same platform in less than a year.