Black & White 2 Performance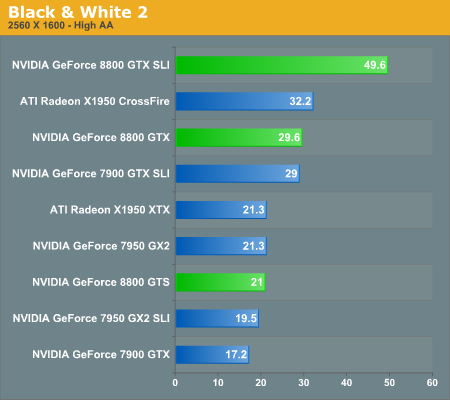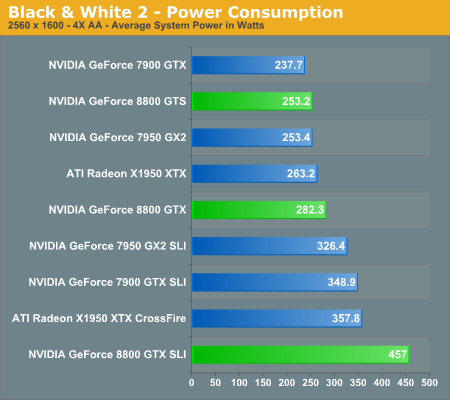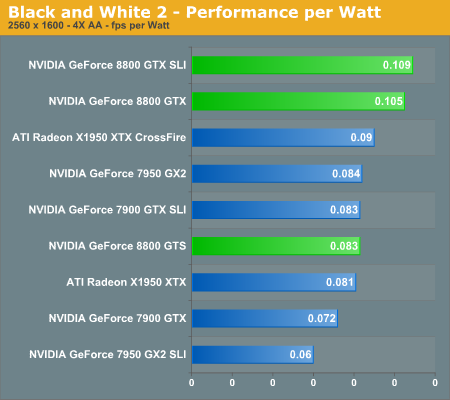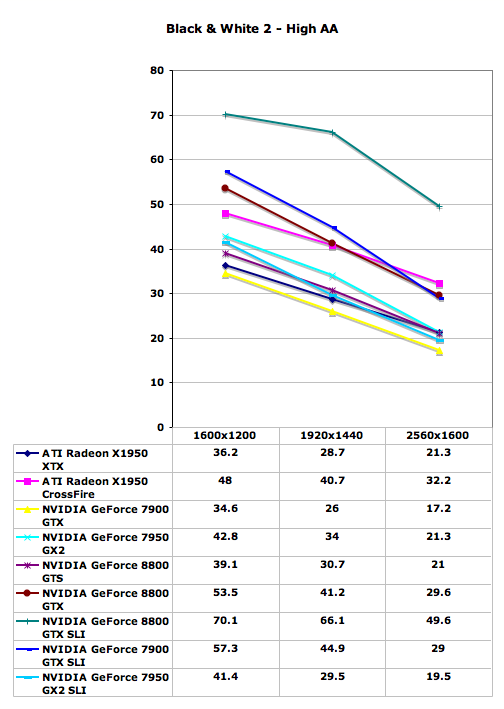 The GeForce 8800 GTX once again makes an impressive showing in Black and White 2, nearly equaling the performance of X1950 XTX CrossFire and GeForce 7900 GTX SLI in all tested resolutions. Even at these very high quality settings, 8800 GTX SLI becomes CPU limited below 1920x1440, so you will definitely want a large monitor before even considering two of these cards. Quad SLI has a pretty poor showing in this game, which is a problem that has plagued QSLI since it first became available. In games that can leverage the technology, it can improve performance quite a bit, but in other titles Quad SLI has difficulty even keeping up with 7900 GTX SLI.
GeForce 8800 GTS is quite a bit slower than its big brother, offering performance more or less equal to the X1950 XTX and the 7950 GX2. It still has the DirectX 10 advantage, but in current generation titles it's more a case of remaining competitive rather than adding a substantial performance increase. In this game, GeForce 8800 GTS is only ~15% faster than 7900 GTX. Two 8800 GTS cards in SLI should still take second place overall, but it's going to be a distant second.