Abit
We recently had the opportunity to talk with Abit about some of the newer motherboards on the horizon. We got a few snapshots of Abit's R+D just for the occasion.
Abit's AT8 is a completely new SKU for the company. In fact, it's also the company's first ATI based motherboard as well. The AT8 features the ATI RD480 north bridge with ULI's M1575 south bridge. With the news that Radeon X1600 and X1300 cards will no longer need a mastercard to operate in Crossfire mode, Crossfire boards like the AT8 will certainly become a more viable alternative to SLI in the near future.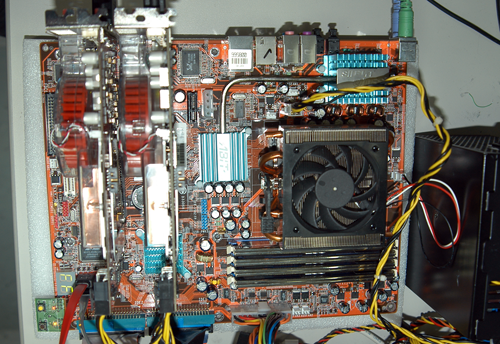 The AT8 should have a lot of recognizable features - although some are new to Abit. The new heatpipe between the north bridge and the power regulation provides completely noiseless cooling solution -- which I guess is a must if you plan on keeping the noise level of two X850s manageable. Of course, the AT8 is also legacy free.
Abit's AN8 is already widely regarded as one of the standard recommendations for Socket 939. The AN8 32X is the high end successor to the original AN8, complete with C51D southbridge and two full x16 PEG slots.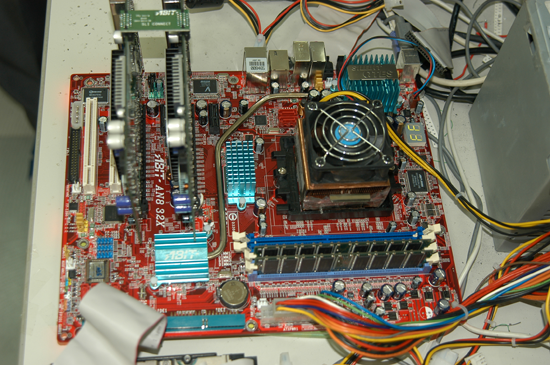 Corsair
We spoke briefly to Corsair about some new products. With all of the memory intensive games these days, it's no surprise that Corsair has focused a lot of attention on the high density market. Corsair tells us to expect the XMS-4400PT, 2GB high frequency kits next week.