One of the biggest performance and technology advantages AMD has hold over Intel has been their on-die memory controller and North Bridge. Not only does AMD's on-die memory controller increase performance, but it saves overall system power as it can take advantage of the CPU's power management and advancements in microprocessor manufacturing technology.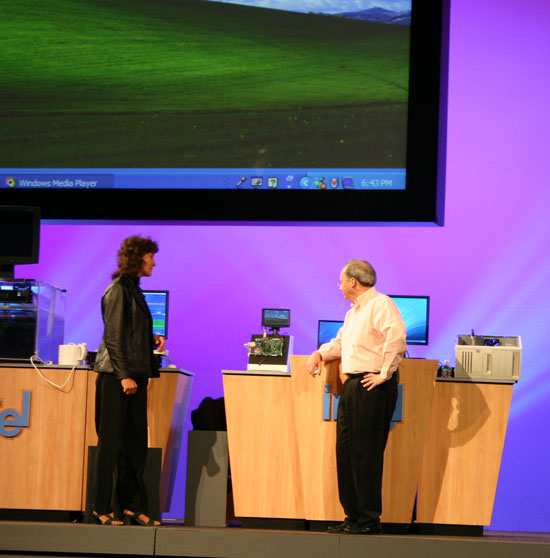 Intel went in a slightly different direction today and showcased a research project of a Pentium M processor with an on-package GMCH, or North Bridge with integrated graphics.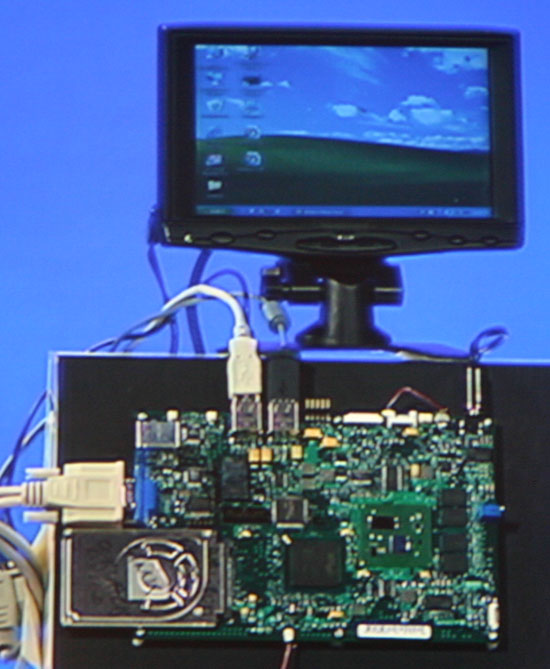 Obviously this is different from doing an on-die north bridge, but you do get some significant performance benefits from moving the GMCH on chip. Note that the graphics core is also on the package, which is something we've heard AMD may be working on, but we were actually able to see a working demo from Intel today.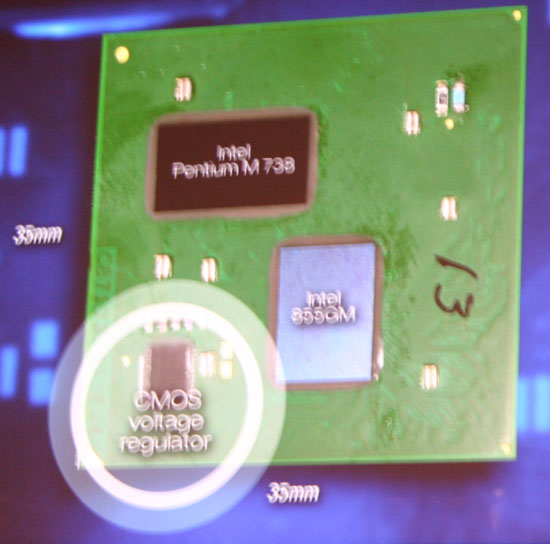 The integration went one step further, and included an on-package CMOS voltage regulator. The idea behind this integration step is that conventional voltage regulators on motherboards are relatively slow, they can't switch between voltage levels too quickly. They especially can't switch at the same rate as CPU demand changes: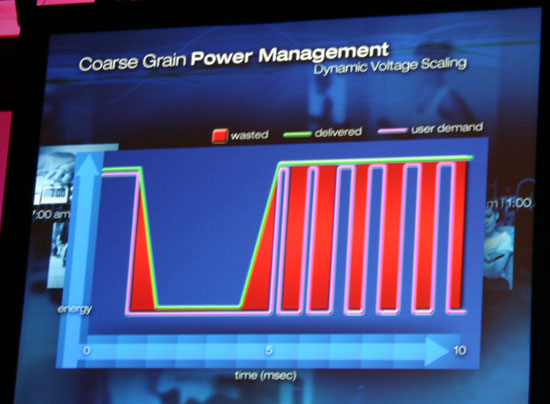 Current Technology, the green line represents voltage and the blue spikes represent CPU demand
By moving to an on-package CMOS voltage regulator you not only simplify the motherboard, but you also get much faster voltage switching, meaning the voltage regulator can actually switch more frequently with CPU demand - resulting in something like the graph below.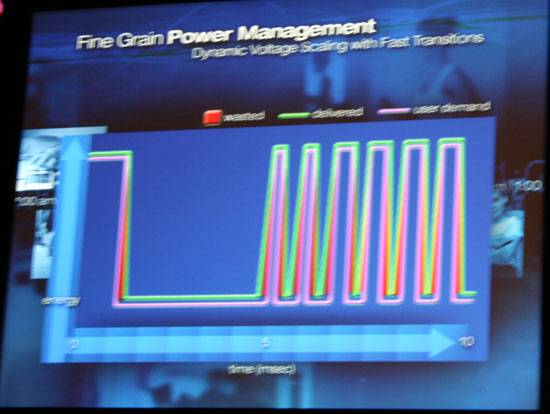 CMOS based voltage regulators will enable much finer grained switching
Intel didn't commit to a timeframe of introducing this technology, but given that they had working silicon, we can expect that this project is something they truly wish to pursue.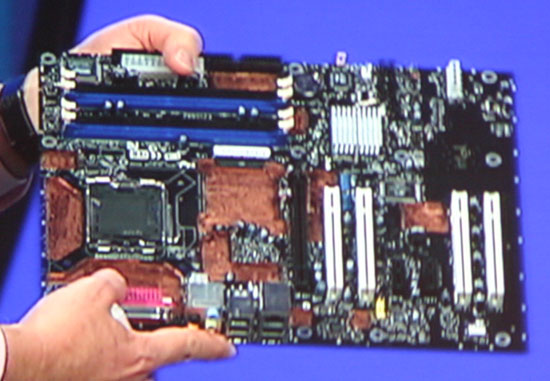 A prototype motherboard using the technology. Note the lack of voltage regulators on the motherboard and the missing GMCH (North Bridge) chip.