When Microsoft introduced the Xbox 360, they did so with a complete media blitz - combining their MTV special with their ourcolony.net viral marketing online, not to mention all of the leaks that kept all surfers busy for the past several months.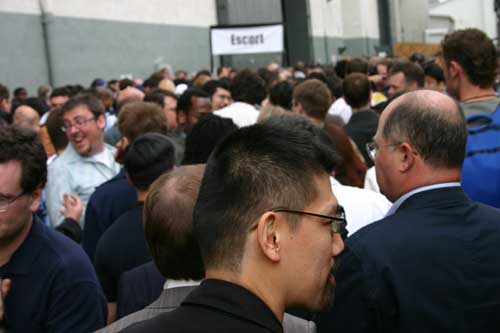 Over 2000 people wait in line to get into Sony's press conference
Sony's approach is a bit different; they've been extremely quiet about the new platform and their marketing has been kept to a minimum. But don't confuse Sony's quiet demeanor with a lack of things to talk about, in fact, Sony actually had a lot more to talk about than Microsoft...