Performance Tests
DirectX 9 Gaming
Since Fatal1ty is targeted at gaming, we ran a much larger group of current DirectX 9 benchmarks than we would normally run in a First Look. The goal was to compare the Abit Fatal1ty performance on the most current games to 925X and nForce4.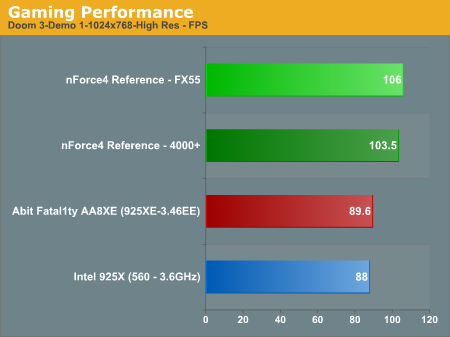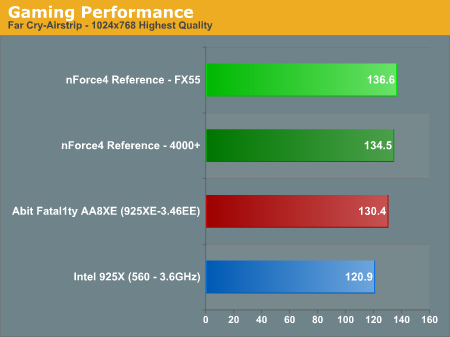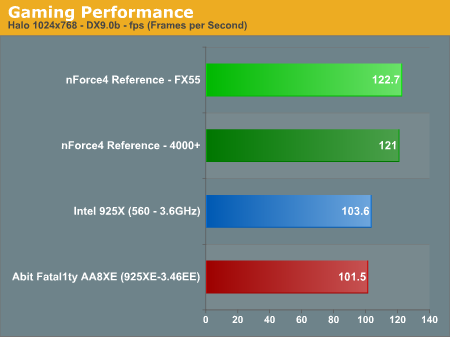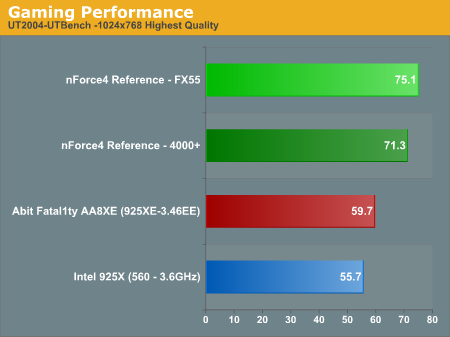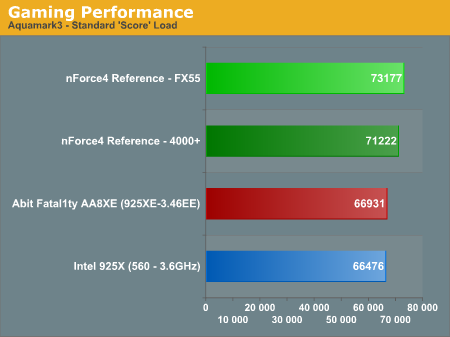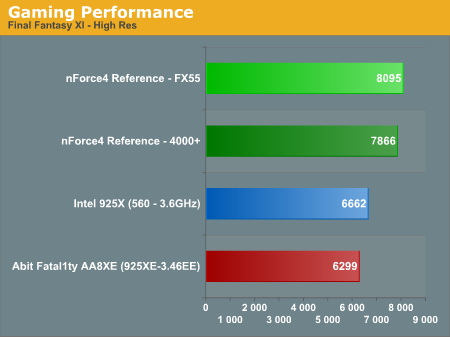 The tweaks on the Fatal1ty board combined with the extra 2MB of L3 cache on the 3.46EE certainly allow the Abit to outperform the 925X with the faster 3.6GHz Prescott in most Direct X 9 games. The 1066FSB also contributes a very small amount to the increased performance as we found in the recent
925XE launch review
. The Abit Fatal1ty is an outstanding performer compared to other Intel boards that we have tested. The improvement in Far Cry performance, in particular, is impressive.
However, all the outstanding tweaks and gaming enhancements just can't offset the gaming horsepower available with the FX55 and 4000+. In most DirectX 9 benchmarks at stock speed, the FX55 wipes the floor with the 3.46EE on the Fatal1ty.