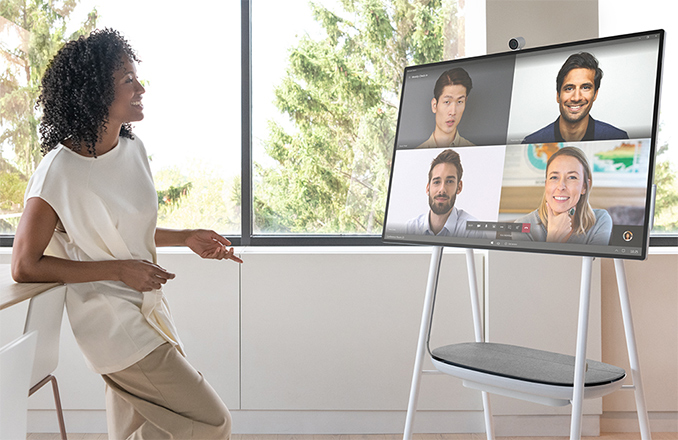 Microsoft has introduced its new family of Surface Hub collaboration devices designed for conference rooms. The new lineup includes an all-new 85-inch model for those who need larger screens as well as an all-new 50-inch model that can be powered by a battery. What is interesting is that the new collaborative PCs are upgradeable, unlike the first-gen Surface Hubs launched in 2015.
The Microsoft Surface Hubs are fully-fledged all-in-one PCs with software and hardware capabilities tailored for collaboration and conference rooms. The Surface Hub 2S 50-inch features a 3840x2560 resolution, is based on Intel's 8th Gen quad-core Core i5 processor with Intel's UHD 620 graphics that is accompanied by 8 GB of RAM as well as a 128 GB SSD. Being a system from Microsoft, the Surface Hub 2S comes pre-loaded with a special version of Windows 10, Skype for Business, Microsoft Whiteboard, Microsoft Office, and other programs. Obviously, the PCs are equipped with a standard set of ports, including GbE, USB Type-A, USB Type-C, HDMI, etc.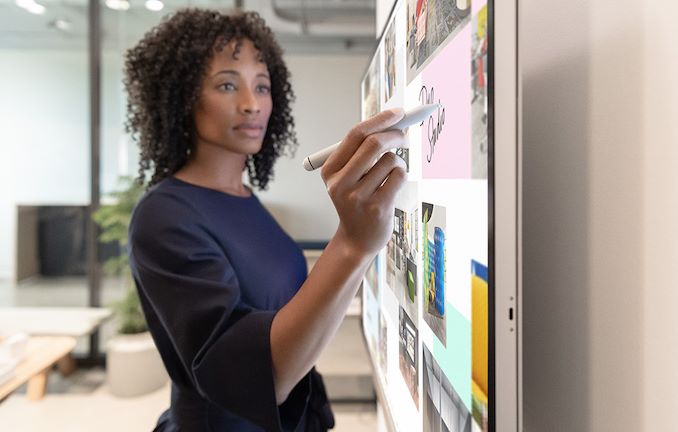 One of the key differences between the Surface Hub 2S and its predecessors is the fact that its compute hardware is no longer built-in, but comes inside an upgradeable cartridge. For example, next year Microsoft plans to release its Surface Hub 2X processor cartridge offering higher GPU performance along with a set of new software capabilities.
The new Surface Hub 2S collaborative PCs come with the Surface Hub 2 camera as well as the Surface Hub 2 Pen. In addition, Microsoft will offer specially designed stands and wall mounts as well as an APC-designed battery for the 50-inch model.
Microsoft will start selling its Surface Hub 2S 50-inch this June at a price of $8,999. The larger 85-inch model will be available in 2020.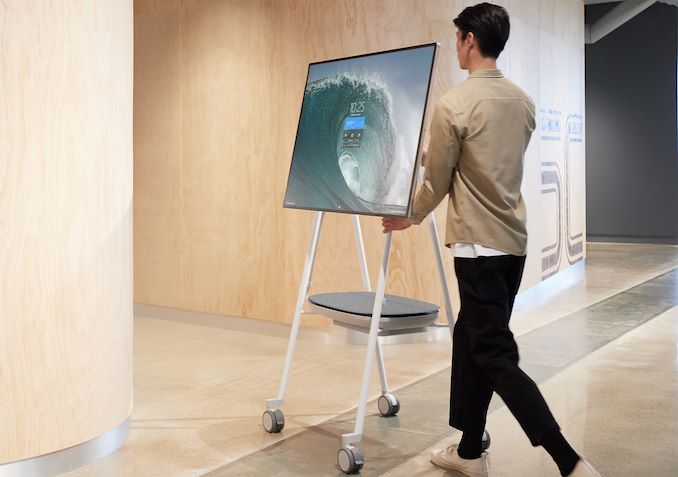 Related Reading