Business and Content Creation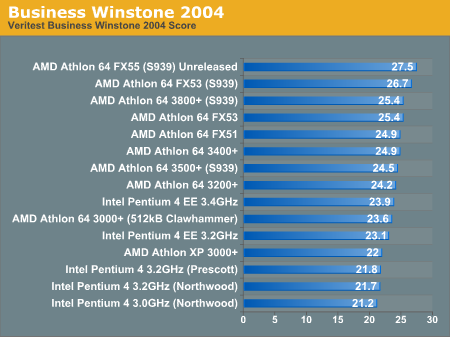 Business Winstone 2004 reveals a picture of performance showing all but the slowest socket 939 CPU on top of the rest of the pack. This benchmark shows the 3500+ falling a little bit behind the socket 754 3400+ processor.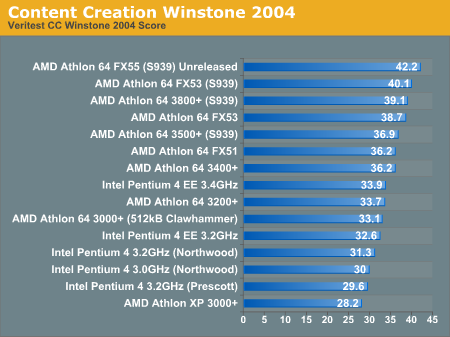 The Content Creation Winstone test reveals a different story than the SYSmark data. Here we see that the only socket 939 part to drop below a CPU from another platform is the 3500+ which drops a couple points below the socket 940 FX-53 (while still leading the 3500+ slightly).