Memory
Recommendation: 1 X 256MB Crucial PC2100 (CAS2.5)
Price: $40 shipped

This week, we recommend Crucial memory modules primarily because Crucial continues to offer excellent customer support, warranties, and just plain reliable memory modules. This particular memory module is rated at CAS 2.5 and is on par with other PC2100 modules from the likes of Kingston, Mushkin, etc. 256MB of memory should be more than enough for most entry level applications unless you decide to start gaming or using other applications that require significant main memory capacity, in which case, we'd recommend 512MB of memory instead. We'd also recommend upgrading other parts of your system if that's the case (like video, for one), but we'll get to that in a moment. Anyway, make sure you buy your memory from a reputable online vendor, and if you're not sure what to do, just visit crucial.com and buy directly from them. Crucial's web site is very specific about which memory modules you need. If it's confusing, just make sure to look for the modules that we've recommended here today and make sure they are unbuffered, non-ECC memory modules.
Alternative: 1 X 256MB Mushkin Blue Line PC2700 (CAS2)
Price: $50 shipped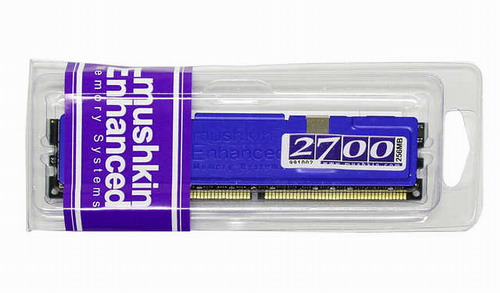 Mushkin's Blue Line offers a PC2700 module that runs at a low Cas Latency of 2.0 instead of CAS 2.5, like with Crucial's PC2100 module above. In addition, this is a PC2700 module, which of course means it's capable of 333MHz DDR frequencies. This memory is ideal for the 2500+ that we recommended today as an alternative CPU, as it perfectly matches that processor's FSB speed, offering the best possible performance. Still, it's $10 more for only a little bit more performance, mostly unnoticeable. In addition, for a few dollars more, you can purchase PC3200 memory running at CAS2 (like OCZ's Performance series of modules), so it depends on exactly how much performance you need.
Video
Recommendation: 64MB Sapphire Radeon 9200SE
Price: $41 shipped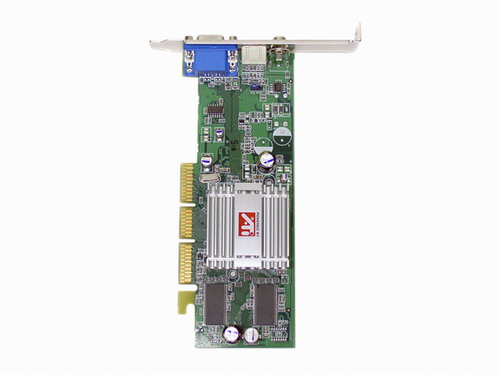 This week, our recommendation is the Radeon 9200SE instead of the regular 9200. This is mostly due to the fact that we changed our format for secondary picks ("alternatives" instead of "runner-up" hardware), but nonetheless, it is still fitting of an entry level system. While the 64-bit memory interface of the 9200SE (SE indicates the halved memory interface) cripples gaming performance considerably compared to 128-bit video cards, it's still an acceptable card for the light to occasional gamer, and of course, more than necessary for non-gamers. 2D IQ quality will live up to business users' needs as well as the regular Joe Shmoe's needs; that is, crisp text and excellent clarity in general. At $41, it's hard to find a better video card with said feature set.
Alternative: 64MB Sapphire Radeon 9200
Price: $57 shipped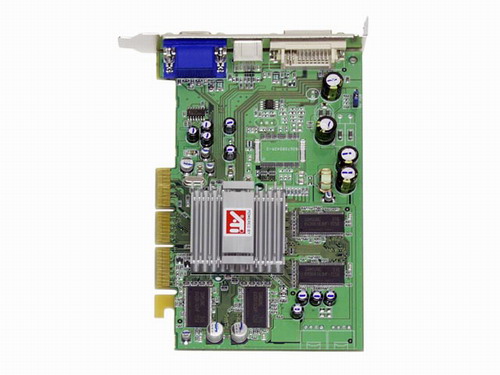 The Radeon 9200 is the AGP8X version of the Radeon 9000. This is the non-crippled 128 bit memory interface version of the 9200SE. Vendors may or may not make this information about memory interface differences clear when advertising their 9200 video cards, so be sure to check. Gaming performance is considerably better with the regular 9200 than the 9200SE, and 2D IQ is identical, if not better in some cases depending on whether or not you choose to pick a higher quality version of ATI's 9200 (from Gigabyte, for example). You should definitely be considering this card for your entry level system instead of the 9200SE if you're at all interested in some semi-serious gaming. As far as the onboard video memory size is concerned, 64MB should be more than enough for the majority of video games out there, and certainly enough for budget users. There are 128MB versions of this card available, but it's completely unnecessary to upgrade to them when looking at the price differential.
Listed below is part of our RealTime pricing engine, which lists the lowest prices available on memory and video from many different reputable vendors:
If you cannot find the lowest prices on the products that we've recommended on this page, it's because we don't list some of them in our RealTime pricing engine. Until we do, we suggest that you do an independent search online at the various vendors' web sites. Just pick and choose where you want to buy your products by looking for a vendor located under the "Vendor" heading.