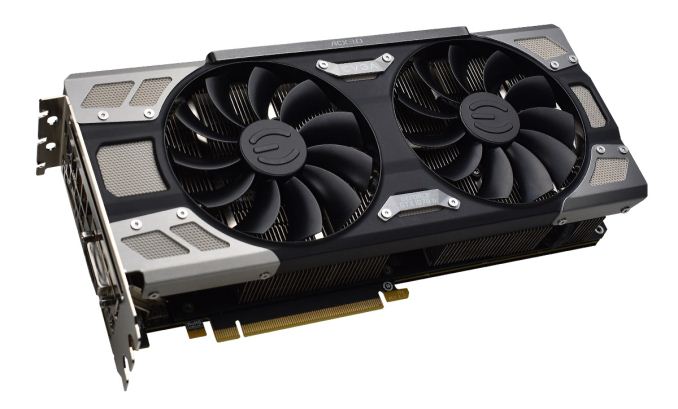 In our series of Best Video Card guides, here's the latest update to our list of recommended graphics cards for gaming PCs. All numbers in the text are updated to reflect pricing at the time of writing (Apr 16th).
Best Video Cards for Gaming: Q2 2018
For gaming PCs that push the pretty pixels on the screens, the video card is the most important component. And given the sheer amount of custom options, choosing the right graphics card for your budget can be very difficult. In our Video Cards for Gaming guides, we give you our recommendations in terms of GPU models and current prices representative of an affordable non-blower custom card. Our guide targets common gaming resolutions at system-build price points similar to our CPU guides.
However, if you thought video card prices for the Holiday 2017 guide were bad, look away now...
Click the category links to jump to the appropriate section. For an MSRP table, click here
Things aren't quite as dire as they may first look; as some prices are actually down from their January peak by about 20% or so. However prices are overall still running incredibly high. And they will likely continue doing so for some time to come, as it will take a while for a sustained drop in cryptomining profitability to allow retail prices to deflate.
In typical circumstances without the influence of cryptomining, the majority of our recommendations aim to hit the performance/price curve just right, while considering power consumption and graphics/monitor ecosystems.
In last year's video card buyer's guide, we began by discussing how cryptomining inflated prices to such an extent that the the upper performance/price sweet spot around $300 had disappeared, a space that was once occupied by the stalwart Radeon R9 390 and popular GeForce GTX 970. Several months later, prices have increased further to such an extent that virtually all price brackets (and corresponding inventory) are severely affected, though perhaps with a consolation that prices were worse in January.
In what is now well-documented, cryptocurrency mining demand for graphics cards caused prices to skyrocket earlier in 2017. Primarily driven by Ethereum mining, demand first affected RX 480s in late 2016, before spreading to the rest of AMD and NVIDIA's mid-range offerings earlier this summer. Ever since, video card prices have been all over the place, finally hitting a peak a couple of months ago, hopefully for the last time. During those dark days, both the AMD Radeon RX Vega 64 and NVIDIA GeForce GTX 1080 Ti were well beyond $1200.
Nevertheless, every model discussed today has seen a significant increase, notably with the GeForce GTX 1080 Ti, Radeon RX Vega 64, Radeon RX Vega 56, and GeForce GTX 1080. Though it should be noted that current RX Vega prices represent custom add-in boards rather than reference cards that were only available at the end of 2017. For this edition of the video card guide, our "recommended" cards represent more of the least worst option in that bracket.
April 2018 Estimated Video Card Prices
Model
18Q2 Price
17Q4 Price
NVIDIA Titan V*
$2999
-
NVIDIA Titan Xp*
$1299
$1299
NVIDIA GeForce GTX 1080 Ti
$1000
$730
AMD Radeon RX Vega 64
$860
$570
AMD Radeon RX Vega 56
$690
$470
NVIDIA GeForce GTX 1080
$660
$520
NVIDIA GeForce GTX 1070 Ti
$580
$480
NVIDIA GeForce GTX 1070
$560
$430
AMD Radeon RX 580 8GB
$370
$290
AMD Radeon RX 580 4GB
$350
$250
AMD Radeon RX 570 8GB
$350
$240
NVIDIA GeForce GTX 1060 6GB
(1280 cores)
$340
$270
AMD Radeon RX 570 4GB
$320
$240
NVIDIA GeForce GTX 1060 3GB
(1152 cores)
$270
$215
NVIDIA GeForce GTX 1050 Ti
$220
$160
NVIDIA GeForce GTX 1050
$170
$120
AMD Radeon RX 560 (16 CUs)
$160
$130
*Only sold directly from NVIDIA
Under normal circumstances, the $300 "Sweet Spot" is of greatest value for gamers looking to min-max their PC builds, where the bulk of the budget goes into the highest performing graphics card priced right before diminishing returns. Pre-cryptomining frenzy, it tended to be a good price/performance match for a variable refresh monitor or higher-end VR headset, especially as VR headset and FreeSync/G-Sync monitors are becoming more affordable. The variable refresh technologies themselves are capable of providing smoother gaming experiences, in particular enabling mid-range cards to punch above their traditional weight. The kicker is that only AMD cards support FreeSync and only NVIDIA cards support G-Sync.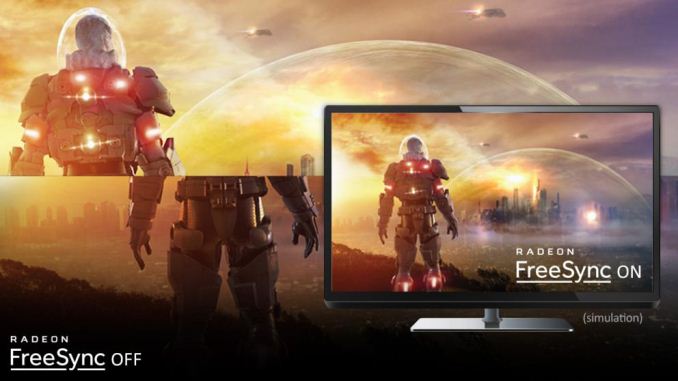 So if you want a variable refresh monitor, your choice of video card locks your options. NVIDIA charges a premium for G-Sync, which is reflected in higher monitor prices. But because AMD does not have a strict certification program outside of FreeSync 2, there are some questionable FreeSync monitors, and annoyingly, some without support for Low Framerate Compensation (LFC). If you are looking to purchase a FreeSync monitor, LFC is almost mandatory as it maintains the variable refresh experience when the refresh rate dips below the monitor's minimum, which for many monitors is still 40Hz+.
Returning to you, the consumer, this means that min-maxing for a VR build or new monitor has become that much harder. Particularly if your game tastes veer towards either DX11 or DX12/Vulkan games; as a rough rule of thumb, GeForce cards tend to perform better on DX11 games while Radeon cards tend to perform better (or at least punch above their weight) on DX12/Vulkan. We will keep these complications in mind when we list our recommendations, though this time around, these factors matter much less due to the extreme price inflation.
But if you must, consider the NVIDIA GeForce GTX 1080 ($660).
At this price point, one must wonder if $1000 for a GeForce GTX 1080 Ti is a good purchase, and perhaps even be tempted to look at the NVIDIA Titan Xp, sold at a steady $1299 from the NVIDIA store. But it doesn't change the fact that those price points are wildly out of range for this bracket.
In any case, the GeForce GTX 1080 remains a very strong card despite being close to two years old, and given that time on the market, quite a number of custom cards are available, with a slight refresh in the form of 11Gbps GDDR5X models.
Performance-wise, the reference GTX 1080 is capable of pushing around 60fps or more on 1440p on high or maximum settings for the most demanding games. In turn, performance will be sufficient for high refresh rate gaming on 1080p and less demanding 1440p titles. By adjusting graphics settings, the GTX 1080 is also able to handle 4K, particularly with a G-Sync monitor. It may not be optimal for single-card 4K on the latest AAA titles, but in 2018 additional performance past the GTX 1080 comes at a very pricy cost.
Other Options: NVIDIA Titan Xp or GeForce GTX 1080 Ti
And speaking of which, the NVIDIA Titan Xp remains at its standardized value of $1299, being sold direct by NVIDIA. However, it has been in and out of stock often, as opposed to the multiple GTX 1080 Ti models from various etailers. The GeForce GTX 1080 Ti is, of course, this generation's true single GPU solution for no-compromises 4K gaming, but with prices pushing four digits, it's far from a good value proposition compared to the GTX 1080, or perhaps even the Titan Xp.
As for AMD, the GTX 1080 competitor Radeon RX Vega 64 is priced at a still eye-watering $860, though the models are now all custom add-in board designs.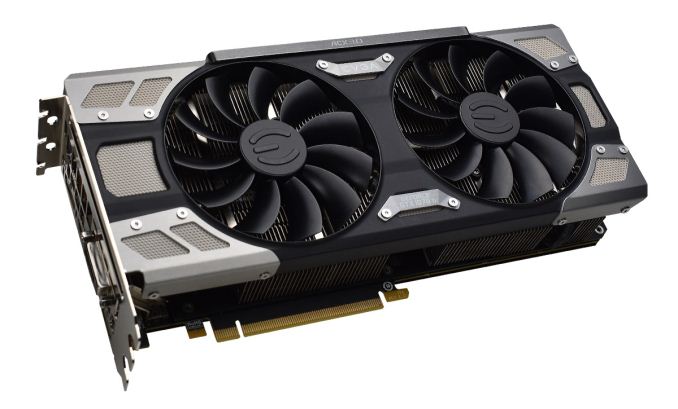 Reference-to-reference, the GeForce GTX 1070 Ti is around 13% ahead of the GTX 1070 and 8% behind the GTX 1080, with custom cards pushing the envelope further. Generally meant to be a proportional option between the GTX 1080 and 1070, the GTX 1070 Ti cards have standardized clocks, negating some of the out-of-the-box advantage for custom cards. However, as the newest model of the desktop GeForce 10 series, the NVIDIA GeForce GTX 1070 Ti appears to be one that is restocked more often at the moment. With the GTX 1070 Ti edging closer to the GTX 1070 in price currently, the comparative price/performance is better than both the GTX 1070 and GTX 1080.
Additionally, given how much the price brackets have been stretched by cryptomining, any concerns with price point sensitivity are no longer applicable; the current price differential between the GTX 1070 and 1080 is more than large enough to accommodate the GTX 1070 Ti.
Runner Up: NVIDIA GeForce GTX 1070 ($560)
Like its older brother, the GeForce GTX 1070 has been around for some time, offering GTX 980 Ti+ performance at much lower power consumption levels. In terms of performance, the reference GTX 1070 is up to the task of 1440p60 for most games, though being in the realm of 20% behind the GTX 1080, the most demanding games will need settings adjustments. Similarly, 1080p performance should be suitable for high refresh rate monitors on many, though not all, games. And with 8GB of GDDR5, the GTX 1070 is generally set for increased VRAM requirements.
Pricing-wise, the GTX 1070 currently sits very close to the GTX 1070 Ti, and with a smaller range of models to boot. Out-of-the-box, the GTX 1070 Ti is still faster, and more likely than not, the better purchase if you're willing to spend upwards of $550 for GTX 1070 class performance.
In terms of AMD's counterpart with the Radeon RX Vega 56, despite the release of custom cards the price is much higher at around $690, which is even higher than the GTX 1080.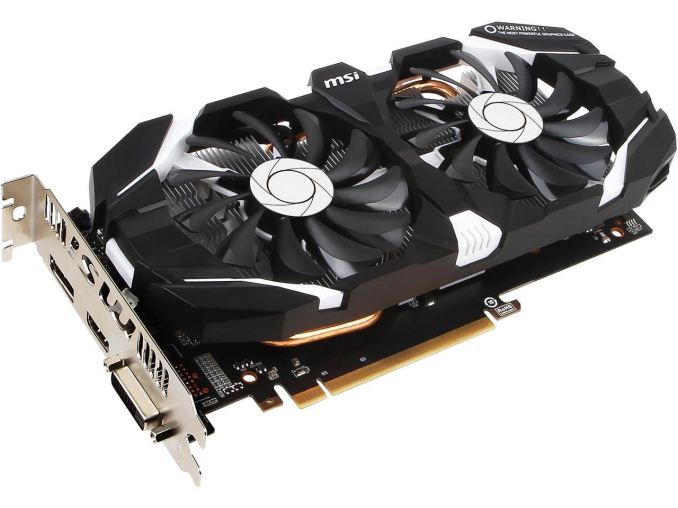 The cryptomining demand originally hit hardest on this tier of video cards, and again have yet to recover. The 1280 CUDA core GeForce GTX 1060 6GB, while price-inflated roughly $100 since the previous quarterly guide, is now cheaper on average than the AMD Radeon RX 580 offerings, which it generally outperforms with less power consumption.
In practical terms, the 1280 core GTX 1060 6GB will net you 60fps on maxed out 1080p settings, which may include more anti-aliasing. This also translates into decent 1440p performance, though well shy of 60fps in more demanding games. While this would suit a wide range of G-Sync monitors, the high prices of these mid-range cards makes a G-Sync monitor purchase a difficult proposition.
Runner Up: AMD Radeon RX 580 8GB ($370)
The Radeon RX 580 continues to suffer at the hands of cryptocurrency mining demand, leaving the RX 580 now in the upper $300s. Though the Radeon card takes the lead over the GTX 1060 6GB in certain games, the price is certainly at a less palatable figure. Compared to its predecessor, the RX 480, the higher clocked RX 580 performs around 3% faster at the cost of power efficiency.
8GB may be more future-proof friendly than 4GB, especially if you're thinking about experimenting with CrossFire, and right now that increased video memory comes at a slight premium in the range of $20. Except with the prices being so high, such a difference doesn't come across as a bargain.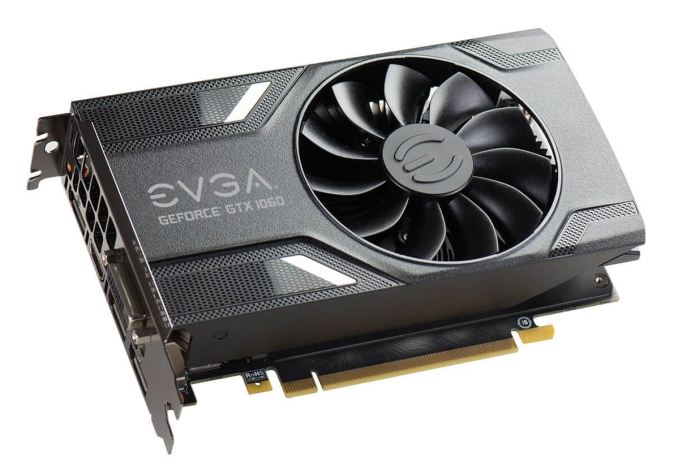 As might be obvious already, this video card tier was hit equally hard by cryptomining. The 1152 CUDA core GeForce GTX 1060 3GB prices have gone well past its $200 MSRP, but the Radeon RX 580 has essentially hit RX 580 levels. So for the price/performance, the GTX 1060 3GB comes out the winner.
There is the caveat that 'unlimited video memory' graphics settings could cause unpredictable performance in certain games (as seen in Tom's Hardware's RX 570 review), where VRAM requirements would outpace the 3GB frame-buffer.
Runner Up: AMD Radeon RX 570 ($340)
Generationally, the RX 570 performs about 7% over the RX 470 thanks to core and memory clockspeed increases, translating into strong 1080p and playable 1440p performance. Theoretically a good match for a 1440p FreeSync monitor, at current prices it would be a toss-up with the RX 580 4GB ($350); the RX 570 8GB ($350) has become too pricy to merit sacrificing RX 580 level performance.
The $800 "1080p" Gaming Toaster:
AMD Radeon RX 560 4GB (16 CU) ($160) & NVIDIA GeForce GTX 1050 ($170)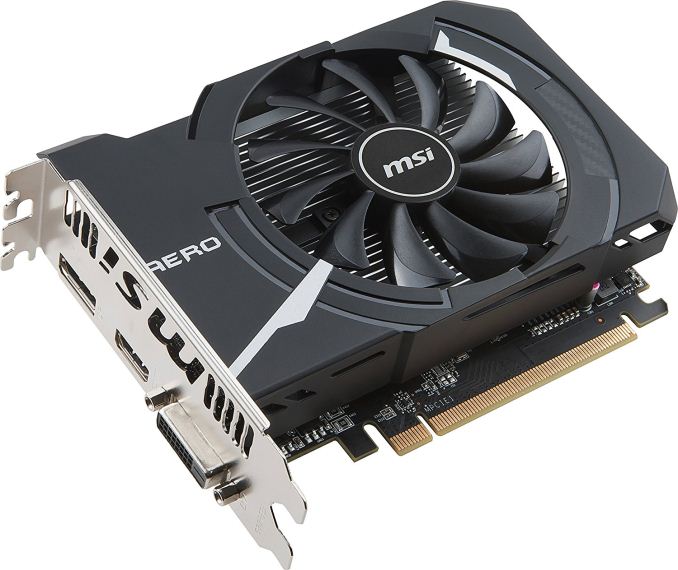 At the lowest end of builds with discrete graphics card, reasonable graphics horsepower begins around the $100 mark. Or at least it did, back in the days before Ethereum and other trendy altcoins. Such a situation now sees the Radeon RX 560 (16 CUs) being the cheaper option over the GeForce GTX 1050 and 1050 Ti.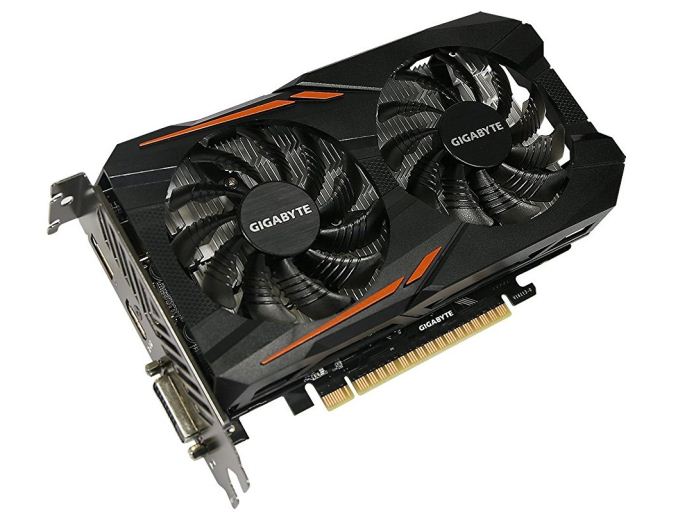 While the GTX 1050 offers low power consumption, a factor that matters when budget concerns include PSU capacity, this end of the market is traditionally very price-sensitive to the video card itself. With that in mind, $160 is more than pushing it for entry-level graphics, let alone $220 for the GTX 1050 Ti. Performance-wise, the difference between the GTX 1050 and Radeon RX 560 largely comes down to game selection (i.e. DX11 vs DX12/Vulkan), price, and power consumption; the RX 560 may get the nod here for more VRAM but the GTX 1050's 2GB frame-buffer doesn't necessarily make a strong impact at this level of performance.
To note, the RX 560 comes in two variants: the standard model with 1024 streaming processors (16 CUs), and the slower 896 SP/14 CU model (equivalent to an RX 460). This was originally a silent change, and etailers/board partners did not communicate the adjustment to consumers; while this has been rectified, it would behoove anyone in the market for an RX 560 to double-check the specs. The RX 560 (16 CUs) offers somewhere in the region of 5 - 10% performance over the RX 560 (14 CUs)/RX 460.
Overall, both the RX 560 and GTX 1050 can power reasonable framerates at 1080p with medium settings, or in other words performance typically more suitable in less demanding eSports titles and 720p.
Runner Up: NVIDIA GeForce GTX 1050 Ti ($220)
Stretching past $200 will net you the GTX 1050 Ti (4GB), offering faster performance over the GTX 1050 and RX 560, but not very compelling in terms of performance/price beyond the GTX 1050. But it may be applicable to those in a desperate need for a slightly higher performing option but are unwilling to look at integrated graphics. Which brings us to our final recommendation...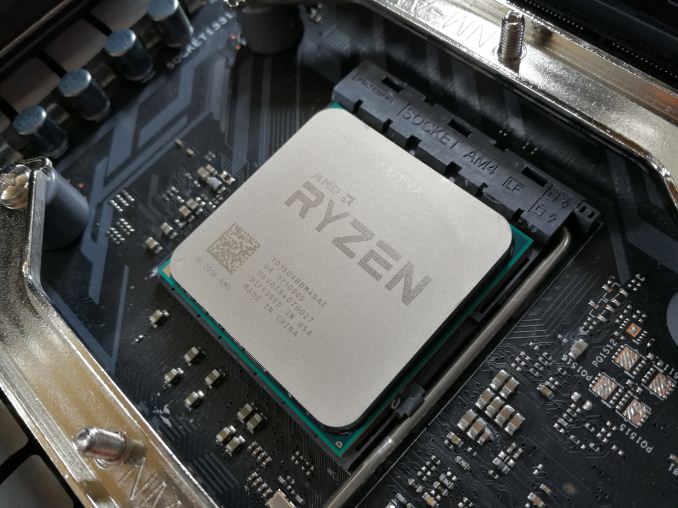 It is a sign of the times that an APU scores a win here, with the only unaffected price/performance ratio by virtue of having integrated, rather than discrete, graphics.
Up against the GeForce GT 1030 GDDR5 ($120), we found that the Ryzen 5 2400G was on par for 1080p graphics performance, except with overall lower power and better cost compared to an Intel + GT 1030 solution. Except that adjudication was done when the GT 1030 was on average $30 cheaper, which only heightens the value proposition of the APU. The trade-offs being lower single-threaded CPU performance and less versatile chipset I/O, though offset with the APU's higher multi-threaded performance and bundled 65W Wraith Stealth cooler. In that sense, the Ryzen 5 2400G becomes a more compelling graphics option in these cryptomining-affected times.
With every single performance segment of video cards affected by cryptomining demand, the Ryzen 5 2400G APU becomes extremely appealing to the price-sensitive low-end, especially for those who are looking to full builds and platform upgrades. And the pricing has only barely budged from MSRP, actually moving downwards slightly, while the months since launch have addressed some of the teething issues with X370/B350/A320 BIOS support and such.
It should be noted that DDR4 has had its own pricing troubles, a situation more pressing for integrated graphics as they nicely benefit from higher memory speeds. But DDR4 RAM can be re-used much more easily than an overpriced video card, especially since AM4 is intended to be a longer-lived socket.
Runners Up: AMD Ryzen 3 2200G with Vega 8 ($105) & prebuilts with discrete graphics cards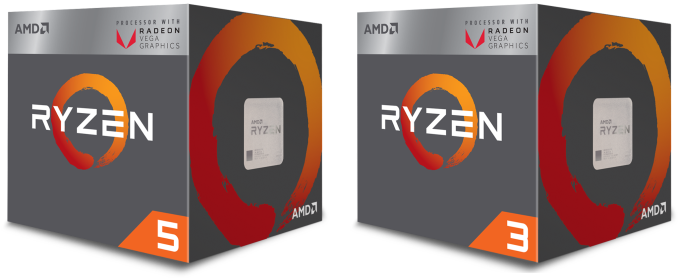 Alternatively, the AMD Ryzen 3 2200G APU could be an option if you are willing to live with integrated graphics. At $105, a CPU + modern iGPU with capable stock cooler looks enticing compared to spending over $150 for a 'mainstream' video card, for which you'd likely be playing less intensive titles anyhow.
The other option, which would have sounded ridiculous a year ago, is buying prebuilt systems, whether for raiding the video card and other parts, or using it as-is. Purchasing prebuilts may not be as much of a deal as it was in January, but can still be worth the effort, especially if they come with bundled extras (see: AMD's current Far Cry 5 prebuilt bundle).
In terms of comparable discrete options (Radeon RX 550 & GeForce GT 1030), before you go that route make sure that you double-check the specs as both models have variants that are not always clearly documented. For AMD, it's the faster and higher-power RX 550 (10 CUs) compared to the standard RX 550 (8 CUs); for NVIDIA, it is the slower and lower-power GT 1030 DDR4 compared to the standard GT 1030 GDDR5.
What's Next for Video Cards in 2018?
As mentioned in the beginning, it will likely be some time until prices and inventory truly resemble normality. But in the meantime, there is little to report for upcoming consumer discrete graphics. NVIDIA, while revealing Titan V and Quadro GV100 over this past quarter or so, has given no insight into GeForce plans for this year. But given their recent consumer cadence (Maxwell 2 in late 2014, Pascal in mid 2016), a new generation GeForce part would presumably be due sometime this year.
Meanwhile, AMD has revised its graphics roadmap, revealing at CES that Vega would be not be seeing a '14nm+' (GloFo 12nm) implementation and would go direct to 7nm, sampling a machine learning professional Vega part at the end of 2018. In terms of custom designs, AMD and their partners have also shown their hand, with reference designs mostly phased out at this point. So outside of unannounced refreshes, it appears that the current Radeon RX 500 and Vega series remain holding the fort (rebadging for OEMs notwithstanding).
As a reminder, all the previously mentioned video cards in this guide have the following MSRPs:
2018 MSRP/SEP Comparison
(aka Where Things Should Be)
AMD
Price
NVIDIA
Radeon RX Vega 64 LC
(Radeon Pack pricing)
$699
GeForce GTX 1080 Ti
Radeon RX Vega 64
$499
GeForce GTX 1080
$449
GeForce GTX 1070 Ti
Radeon RX Vega 56
$399
$379
GeForce GTX 1070
$249
GeForce GTX 1060 6GB
(1280 cores)
Radeon RX 580 8GB
$229
Radeon RX 580 4GB
$199
GeForce GTX 1060 3GB
(1152 cores)
Radeon RX 570
$169
$139
GeForce GTX 1050 Ti 4GB
$109
GeForce GTX 1050 2GB
Radeon RX 560
$99
Links to Other Guides