Self-Driving Cars
While not announced as part of this week's GTC keynote, during the keynote itself word got out via Reuters that the company had suspended their active testing of their DRIVE autonomous vehicle driving system. Later confirmed and expounded upon by NVIDIA, the company was pausing public road testing of self-driving vehicles in light of last week's fatal self-driivng Uber collision in Arizona. Noting that they wanted to be able to learn from the incident, they opted to stop and see what the investigation turned up. And while the pause makes sense for both political and practical reasons, since then there's bit a bit of confusion over just what NVIDIA's involvement was with the Uber vehicle in last week's incident and the timeline of their response...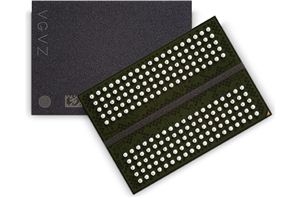 For regular AnandTech readers, the drums of GDDR6 have been beating loudly for most of the last year now. The new memory standard replaces the venerable GDDR5 memory, which...
15
by Ryan Smith on 1/23/2018
Bosch and NVIDIA on Thursday announced plans to co-develop self-driving systems for mass-market vehicles. The solutions will use NVIDIA's next-generation codenamed Xavier SoC as well as the company's AI-related...
43
by Anton Shilov on 3/18/2017