Mouse
During CES 2020 at the MSI booth, the company unveiled its latest range of peripherals for professionals. The MSI CK40 keyboard, the CM30 mouse, and CH40 wireless earbuds are designed with content creators and professionals in mind, with subtle white aesthetics and use Bluetooth to connect to desktop and notebooks wirelessly. At least, that's what it says in the description. The MSI CK40 keyboard comes with a white aluminium frame, and allows users to connect wirelessly with through 2.4 G, via Bluetooth, or with the included cable. The CK40 uses quiet and low profile scissor switches which MSI says are designed with comfort in mind and should have the added benefit of a stain repellant coating. The MSI CK40 wireless keyboard at CES 2020 The MSI...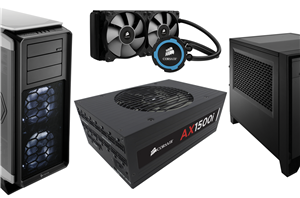 With another year comes another Consumer Electronics Show, held in Las Vegas every January. CES represents one of the three major showcasing events in the calendar, the other...
19
by Ian Cutress on 1/7/2014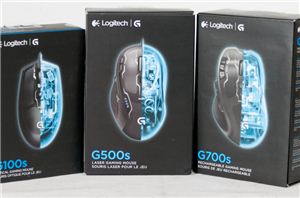 The dirty secret of gaming peripherals is that if they're good quality products in general, they're often going to be head and shoulders above hardware marketed toward the regular...
95
by Dustin Sklavos on 3/30/2013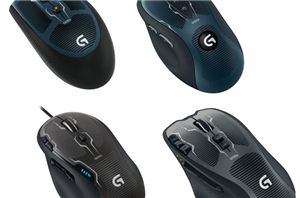 Logitech has been producing peripherals for some time now, but what they've lacked is a concrete "this is for enthusiasts" brand identity. Ordinarily a vendor producing a specific "gaming&quot...
57
by Dustin Sklavos on 3/20/2013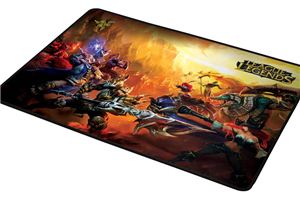 A week after announcing their sponsorship of a League of Legends tournament series, Razer is taking the veil off Collector's Edition peripherals for League of Legends in partnership with...
13
by Vivek Gowri on 3/5/2013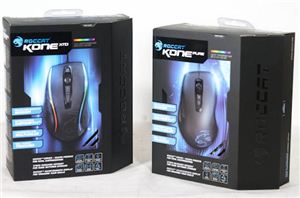 The "dirty" secret of PC peripherals is that the word "gaming" can often mean any combination of two things: robust quality and gaudy design. Most mechanical keyboards tend to...
50
by Dustin Sklavos on 2/27/2013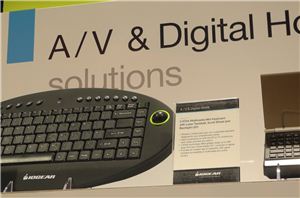 Media Center remotes are a dime a dozen, but, judging by the threads which frequently pop up on AVSForum, it appears as if full-sized keyboards are preferred by a...
13
by Ganesh T S on 1/14/2013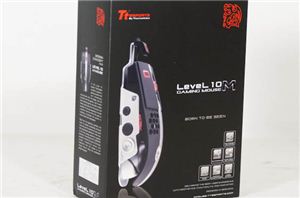 Input peripherals can be an interesting subject to tackle in these tiny bite size reviews. It's difficult to quantify strict performance, an issue ameliorated somewhat by the fact that...
32
by Dustin Sklavos on 12/21/2012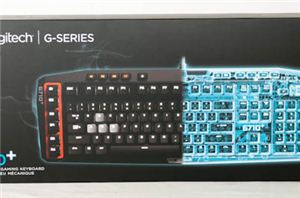 Given just how long Logitech has been a vendor of all manner of desktop peripherals, it may come as a surprise that they've taken this long to release a...
73
by Dustin Sklavos on 10/9/2012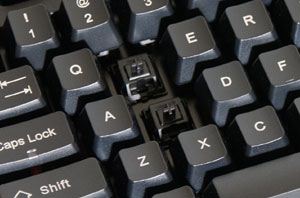 Mechanical keyboards have become increasingly sought after over the past couple of years, with more and more manufacturers jumping on the bandwagon, oftentimes producing gamer-oriented hardware that features mechanical...
37
by Dustin Sklavos on 6/28/2012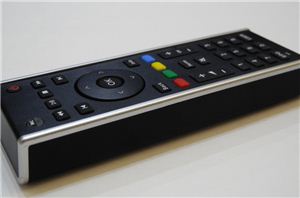 Pulse-Eight is one of the companies tracing its roots to XBMC, and it is no wonder they have a host of interesting products in the HTPC space. We have...
23
by Ganesh T S on 4/5/2012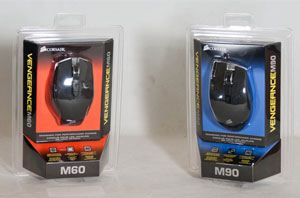 Here's a prickly subject if ever there was one: while with keyboards you could reasonably argue for the superiority of using mechanical switches over traditional rubber-dome membrane keys, mice...
40
by Dustin Sklavos on 2/22/2012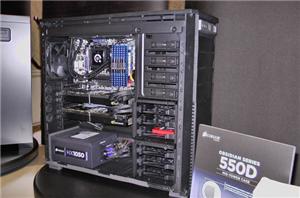 Corsair has been making a tremendous number of waves over the past year, as announcements made at last year's CES are beginning to come to fruition. They continue to...
9
by Dustin Sklavos on 1/12/2012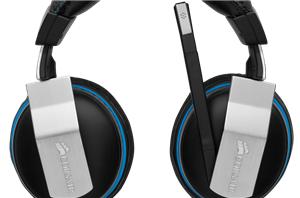 In a private media event this week Corsair unveiled its latest contribution to the PC industry: gaming keyboards, mice and headsets. All of these new peripherals fall under the...
48
by Anand Lal Shimpi on 9/16/2011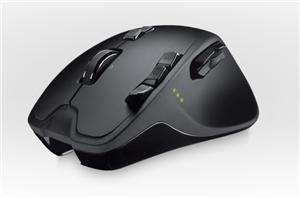 A competitive gamer loves being at the cutting edge. Every piece of hardware needs to be meticulously set to his or her specifications and customisations – being hindered...
42
by Ian Cutress on 8/5/2010