mechanical
Yesterday MSI announced their latest notebook addition, the GT80 Titan. I'm a bit unsure what to think of the notebook, but it's obviously unique in that it offers a SteelSeries keyboard with Cherry MX Brown switches. It also has a tweaked keyboard/palm rest area, somewhat reminiscent of the Acer R7 in that the keyboard is at the front…only now you have to throw in shades of Razer's Switchblade touchpad/UI as there's apparently a configurable touchpad/screen on the right of the keyboard. I get the idea of doing a notebook with a mechanical keyboard, though obviously that will result in a thicker chassis. I'm not so sure about shifting the keyboard forward and turning the 10-key into a touchpad and getting rid of the palm rest...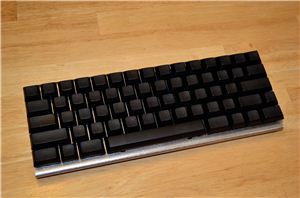 Try this one on for size: a compact 60% keyboard with mechanical switches, with a fully customizable layout. Officially launched this past Wednesday and available as a group buy...
36
by Jarred Walton on 10/17/2014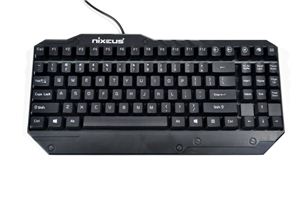 Today we're looking at the Nixeus MODA, a tenkeyless mechanical keyboard designed for applications where a compact quality keyboard at the lowest possible cost is the main goal. It...
22
by E. Fylladitakis on 10/14/2014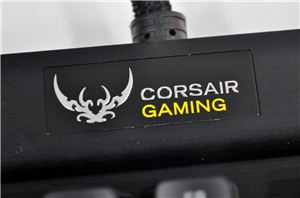 Today is the dawn of a new era for Corsair, as the company has multiple announcements. Corsair is establishing their own gaming brand, announcing the availability of the new...
91
by E. Fylladitakis on 9/22/2014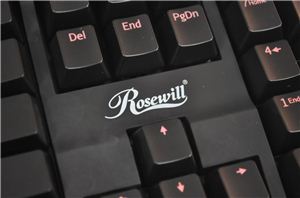 Today we're looking at the two latest mechanical keyboards from Rosewill, the Apollo RK-9100 and the ten-keyless RGB80. Each targets a different group of users, but both have been...
20
by E. Fylladitakis on 9/16/2014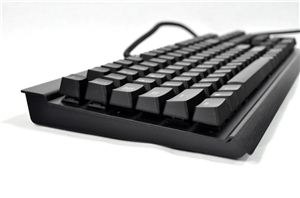 Mechanical keyboards are far from a new technology; they are decades old and some of the first mass produced personal computers came with mechanical keyboards back in the 1980's...
61
by E. Fylladitakis on 6/9/2014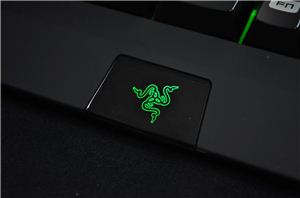 Several months ago, we had a quick look at the BlackWidow Ultimate from Razer, a company very well known for their focus on gaming-related products. A few weeks ago...
64
by E. Fylladitakis on 4/2/2014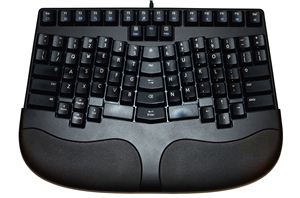 Earlier this year I reviewed both the TECK and ErgoDox keyboards, the latter coming via Massdrop. As I discussed in the ErgoDox review, Massdrop does a group buy of...
21
by Jarred Walton on 9/30/2013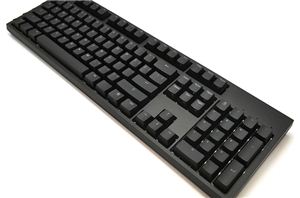 If you've been following my reviews this year, you've probably noticed my hunt for the perfect ergonomic keyboard. So far, I've been through four keyboards with mechanical switches, three...
30
by Jarred Walton on 8/28/2013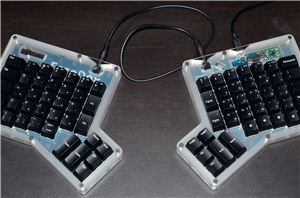 Since the start of the year, I've been on something of a quest – not the quest for the Holy Grail, but rather a quest for the best ergonomic...
50
by Jarred Walton on 8/27/2013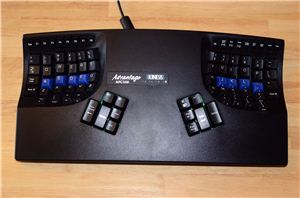 Round two of our ergonomic keyboard coverage brings us the Kinesis Advantage. Earlier this year, I reviewed the TECK—the Truly Ergonomic Computer Keyboard—one of the few keyboards on the...
67
by Jarred Walton on 7/2/2013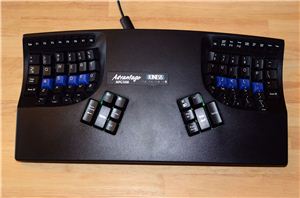 Earlier this month I posted my review of the TECK, an ergonomic keyboard with mechanical switches that's looking to attract users interesting in a high quality, highly ergonomic offering...
38
by Jarred Walton on 3/27/2013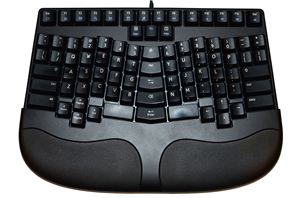 This January, I received an email from a company offering a new ergonomic keyboard, with the not-so-humble name of "Truly Ergonomic Computer Keyboard" (aka TECK), manufactured by a relatively...
126
by Jarred Walton on 3/7/2013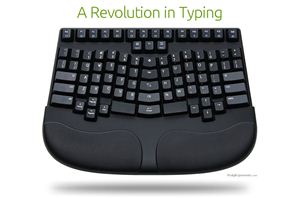 This is my very first encounter with the "world's first Truly Ergonomic Computer Keyboard", aka the TECK. I received the keyboard today after inquiring about a review sample—the reason...
42
by Jarred Walton on 1/19/2013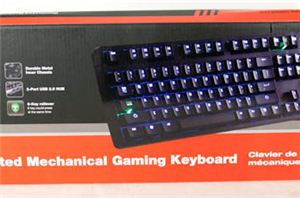 One of the beautiful things about Rosewill's line of mechanical keyboards is that they're about as close to pure as you could conceivably get. They're not fancy, not tarted...
39
by Dustin Sklavos on 11/25/2012