Logitech G
Logitech has introduced its new Lightsync technology designed to add immersion to games as well as to visualize music or movie audio using RGB LEDs inside peripherals. The first two products to feature Lightsync are the G560 speaker system as well as the G513 mechanical gaming keyboard. Synchronizing ambient lighting with on-screen actions is a way to add immersion to games or movies and is something that has been on the table for a while now. Technically there are several ways to sync ambient lighting with on-screen actions: giving developers a way to control ambient lighting using an API, to analyze colors displayed by on the screen, or to analyze audio and somehow match lighting with sounds. Various companies have either explored or are exploring...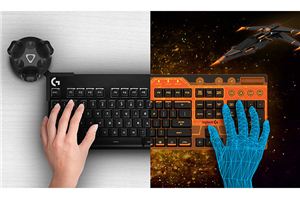 Usage of traditional physical controllers in virtual reality environments is surprisingly complicated, and usage of keyboards in the same environment is barely possible at all even for experienced typists...
6
by Anton Shilov on 11/7/2017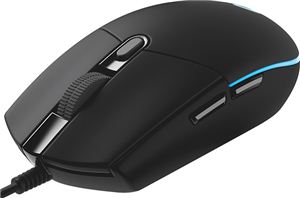 Performance upgrades from hardware manufacturers are always welcome, but in the vast majority of cases even tiny upgrades come in a form of new products rather than in a...
27
by Anton Shilov on 10/7/2017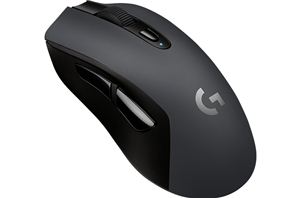 Logitech has introduced its new gaming mouse that weds high mousing precision, a long battery life, and low input lag with a relatively affordable price. The new G603 Lightspeed...
18
by Anton Shilov on 9/6/2017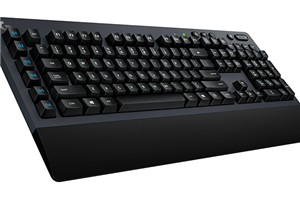 Logitech this week introduced its new wire mechanical keyboard aimed at gamers, touting its low input lag for a wireless keyboard as a defining feature. While the Logitech G613...
16
by Anton Shilov on 9/1/2017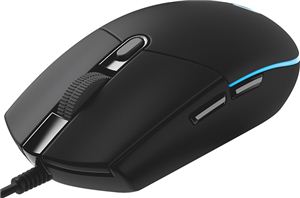 Logitech this month introduced its new G203 Prodigy gaming mouse that combines a classic aesthetic with a high-resolution sensor, programmable buttons and RGB LED lighting. What is important is...
52
by Anton Shilov on 1/19/2017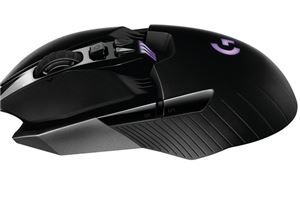 Today Logitech is announcing the latest in their lineup of gaming mice. The G900 Chaos Spectrum is a wired and wireless mouse, and it is one of the few...
37
by Brett Howse on 3/24/2016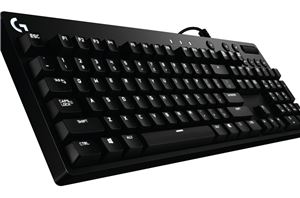 Today Logitech unveiled two new mechanical keyboards under their G branding, with the G610 Orion Brown and G610 Orion Red. As I'm sure many of you have already guessed...
21
by Brett Howse on 3/17/2016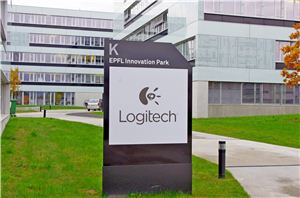 Now armed with their Logitech G brand for gaming for a number of quarters, Logitech invited influential media to their Daniel Borel Innovation Center in Lausanne, Switzerland, to get...
56
by Ian Cutress on 12/8/2014