Colorful
COLORFUL Technology, who manufactures a variety of hardware ranging from NVIDIA graphics cards all the way to storage, has released its latest naval inspired motherboard, the CVN-Z390M Gaming V20. The CVN-Z390M Gaming V20 utilizes dual video outputs, two M.2 slots, five SATA ports, rocks a navy inspired design, and targets the gaming end of the market.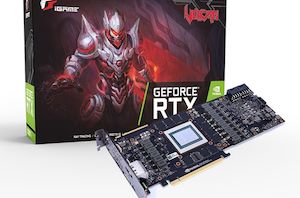 There are two major things that differentiate GPUs within the same family from each other: the PCB design and the cooling system, both of which provide either headroom for...
14
by Anton Shilov on 1/24/2019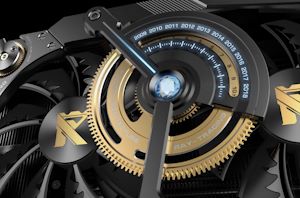 Colorful has introduced its new limited-edition graphics card that will belong to its top-of-the-range Kudan* tier. The company plans to make only 1,000 of its iGame GeForce RTX 2080...
16
by Anton Shilov on 1/15/2019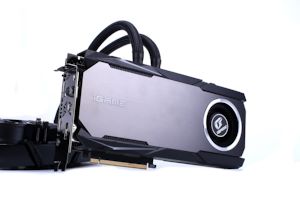 The market for pre-overclocked graphics cards is quite strong. But taking the leap into providing water-cooling for GPUs at retail has only been attempted by a few vendors, and...
9
by Ian Cutress on 1/10/2019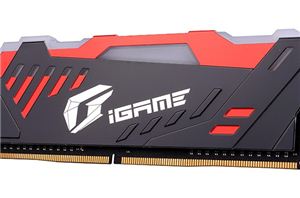 Colorful has introduced its first memory modules, officially adding a new product category that will complement its graphics cards, motherboards, and SSDs. The initial lineup consists of generic DIMMs...
4
by Anton Shilov on 10/1/2018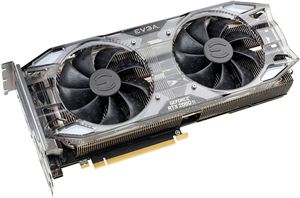 Following NVIDIA's announcement of its latest GeForce RTX 20-series GPUs on Monday, its board partners also introduced their custom-built offerings based on the new processors. As is usually the...
48
by Anton Shilov on 8/23/2018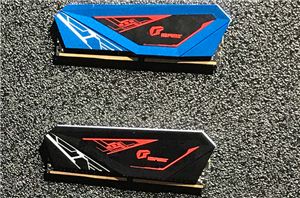 One of the surprises that this year's Computex brought was renewed interest of various hardware suppliers towards memory modules. We saw GIGABYTE and Antec launching their Aorus and Antec...
5
by Anton Shilov on 6/22/2018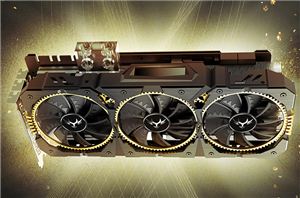 If you are on the market for a collectible, do not bother with Intel's Core i7-8086K, try to find Colorful's iGame GeForce GTX 1080 Ti Kudan if you can. Just...
31
by Anton Shilov on 6/15/2018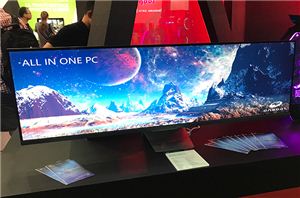 Colorful is showing off its prototype of an all-in-one computer with a 49-inch display. At present, the system is closer to a proof-of-concept than a real product, but if...
18
by Anton Shilov on 6/8/2018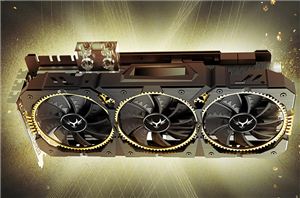 Colorful has started to sell its highest-performing video card to date, the iGame GeForce GTX 1080 Ti Kudan. The graphics adapter features a large three-wide hybrid cooling system with...
20
by Anton Shilov on 12/12/2017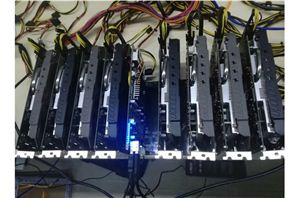 This week Colorful has introduced a uniquely designed motherboard, created specifically for the professional miner. One of the first things most will notice is this doesn't look like most...
31
by Joe Shields on 11/10/2017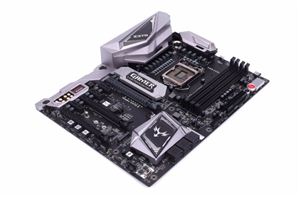 Colorful, not a widely known brand in the States, has released a motherboard for the Z370 platform with an exotic name: the iGame Z370 Vulcan X V20. The board...
6
by Joe Shields on 10/24/2017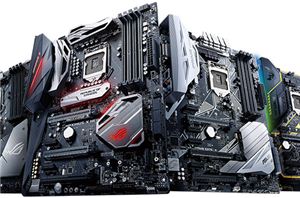 The launch of Intel's new 8th Generation 'Coffee Lake' processors for desktops is going to be an interesting one. On one side it redefines Intel's main product stack and...
83
by Ian Cutress, Anton Shilov, Joe Shields & Gavin Bonshor on 10/20/2017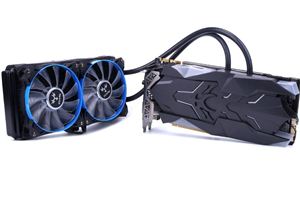 The past few months have been full of announcements and releases for all-in-one liquid cooled graphics cards, and now Colorful is joining the fray with their iGame GeForce GTX...
14
by Nate Oh on 7/12/2017