MSI 845 Ultra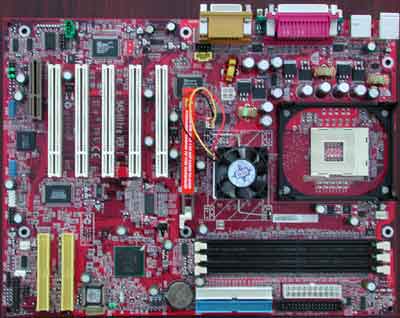 Click to Enlarge
MSI 845 Ultra

CPU Interface

Socket-478

Chipset

Intel 845

Form Factor

ATX

Bus Speeds

100 - 200MHz (in 1MHz increments)

Core Voltages Supported

1.750 - 1.850V (in 0.025V increments)

AGP Voltages Supported

1.5 - 1.6V (in 0.1V increments)

DRAM Voltages Supported

2.5 - 2.6V (in 0.1V increments)

Memory Slots

3 184-pin DDR DIMM Slots

Expansion Slots

1 AGP Slot
5 PCI Slots
1 CNR Slot

Onboard RAID

Promise PDC20276

Onboard USB 2.0/IEEE-1394

NEC D720100AS1 USB 2.0

Onboard Audio

CMedia CMI8738 6-channel audio

Onboard LAN

N/A
The 845 Ultra is MSI's answer to Gigabyte's feature filled P4 Titan DDR. The board features three DIMM slots, 6-channel audio, Promise IDE RAID and USB 2.0 support driven by the same NEC controller that's on the Gigabyte board.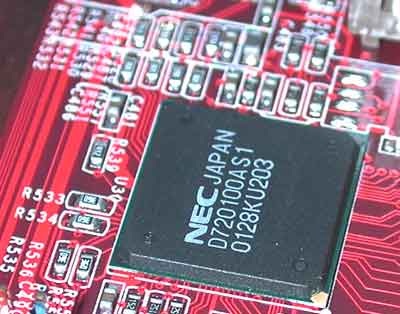 The 845 Ultra also has similar core, AGP and DRAM voltage adjustments that the Gigabyte board offered but it doesn't have as many options. The board doesn't feature any LAN support and has one less PCI slot.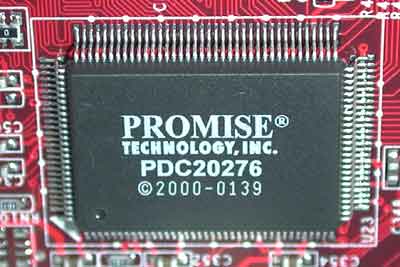 The fact that it uses the same Promise ATA-133 RAID controller means that it has the same 64KB stripe size limitation as the Gigabyte board.
The 845 Ultra is very close to the P4 Titan DDR so if the lack of LAN support (a fairly big exemption in our opinion), 1 missing PCI slot and slightly less flexible voltage options don't matter to you then it is a viable alternative; otherwise the Gigabyte board gets the edge.