GPU Performance
As always, it's important to test the performance of the GPU in order to better understand how a device will perform in workloads such as 3D gaming and similar situations. In the case of the OnePlus One and its Snapdragon 801 SoC, we're looking at an Adreno 330 GPU clocked at 578 MHz. While this is a known quantity by this point, it's still worth going over simply to verify that performance is in line with what we expect from this setup.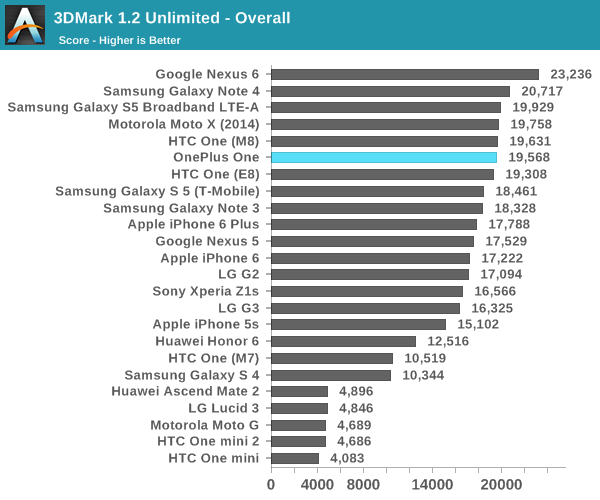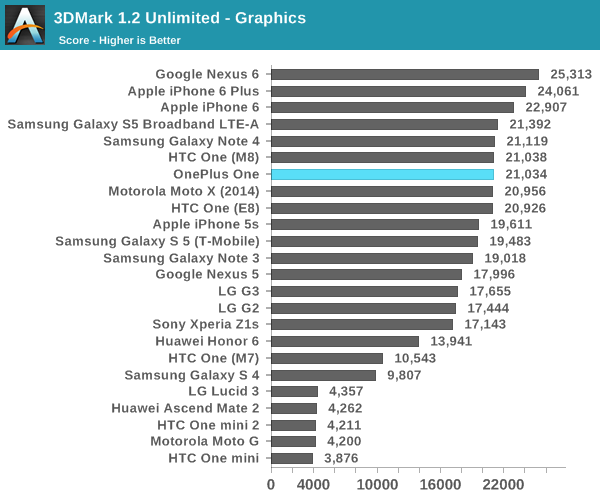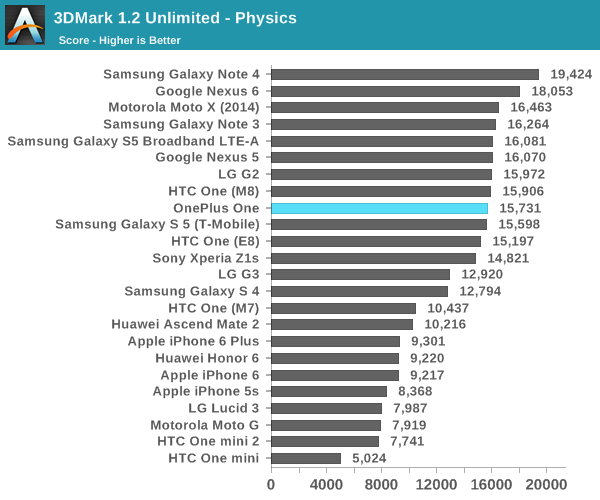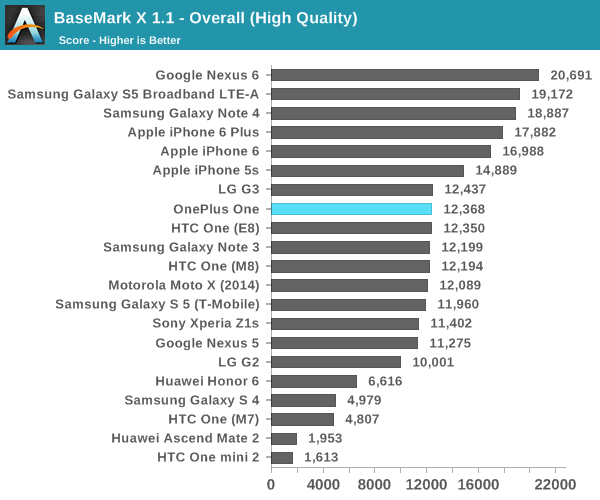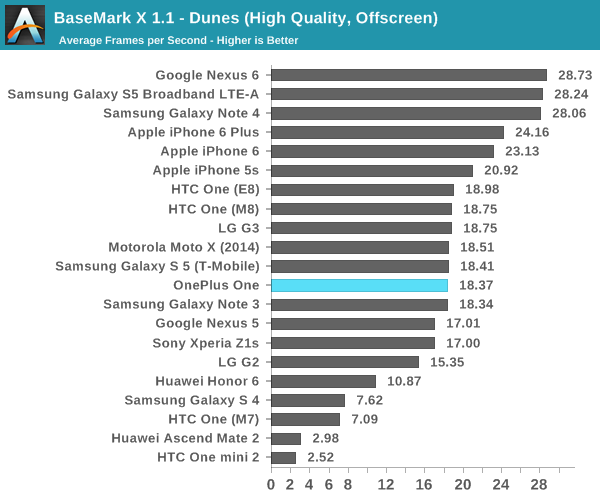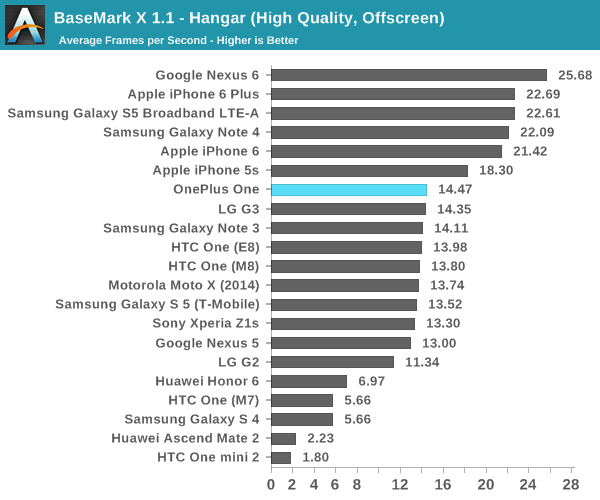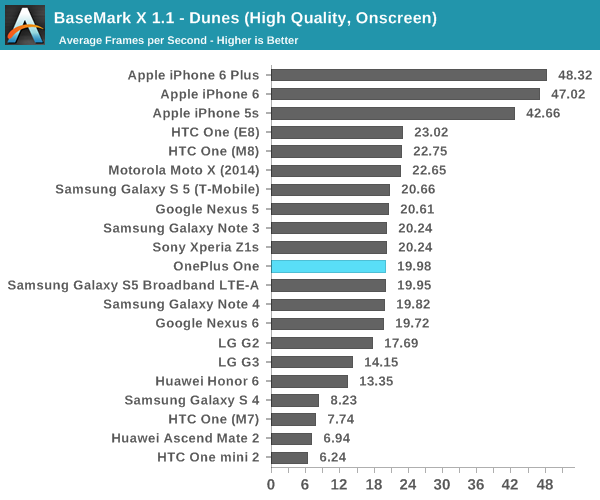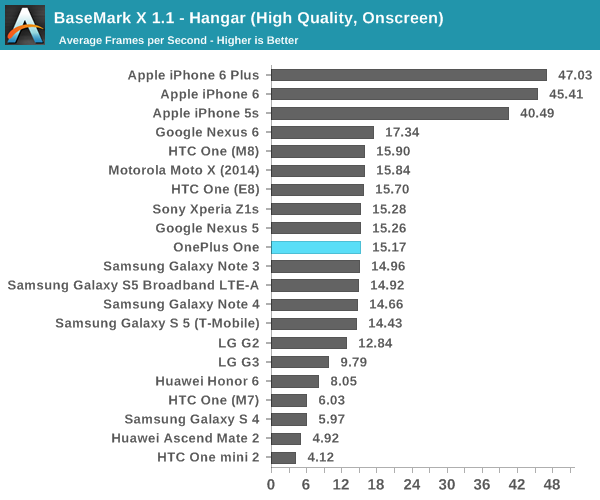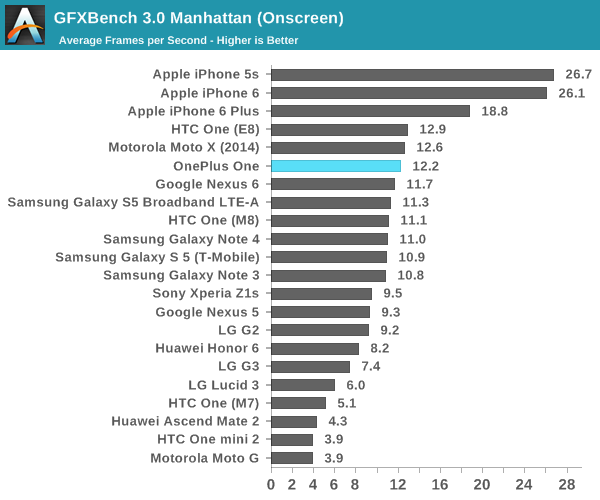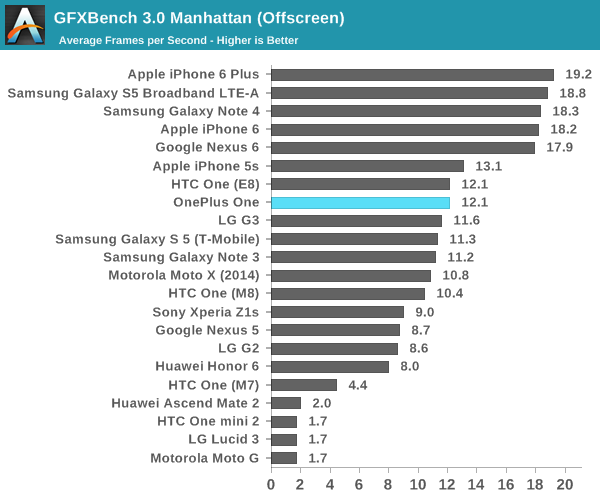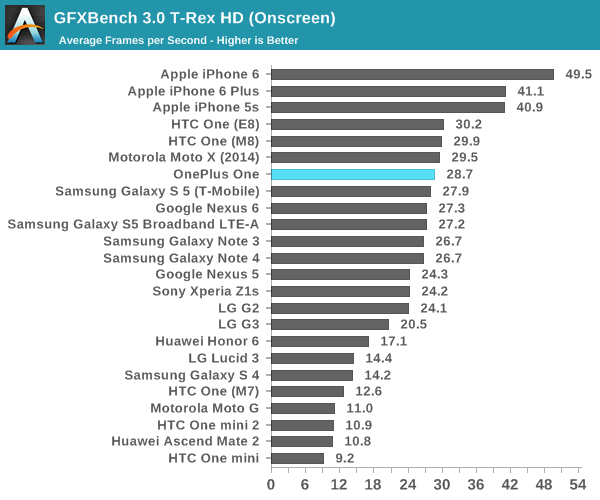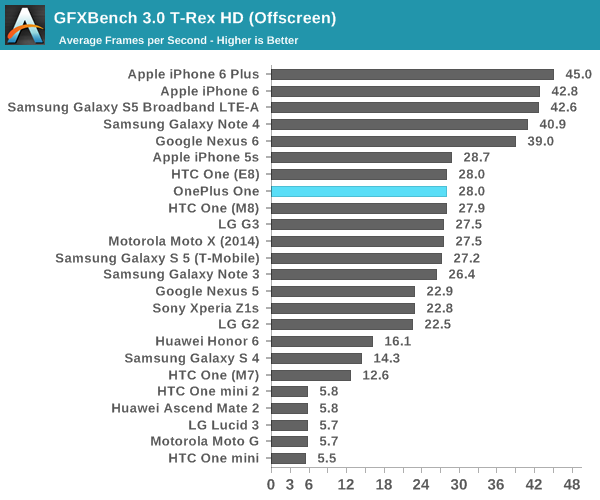 As one might be able to guess, the OnePlus One's graphics performance is where we expect it to be. At this point in the device lifecycle, the OnePlus One ends up behind the latest and greatest, but performance is more than acceptable as most of the GPU performance gains are spent on driving higher resolutions instead of better performance.
NAND Performance
In truth, storage performance tends to fall to the background on the long list of things that affect user experience. However, while it takes large improvements for a user to notice faster storage, poor storage performance is extremely obvious and painful to live with. To test this, we use Androbench with some custom settings to reduce variability in results. While Androbench seems to be an invalid test on Android 5.0, on Android 4.4 the test continues to work well for its purpose so we can disclose these results.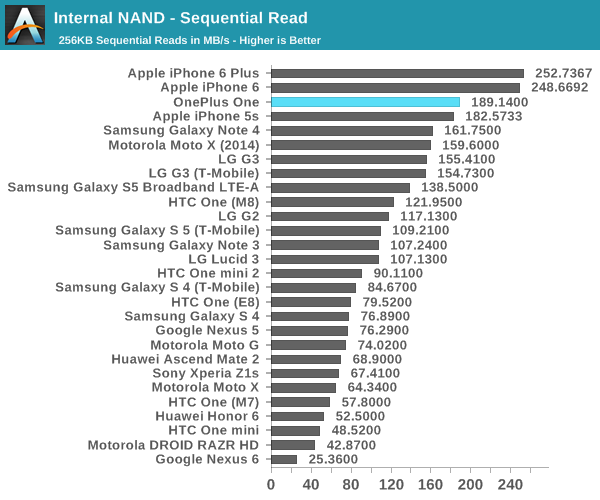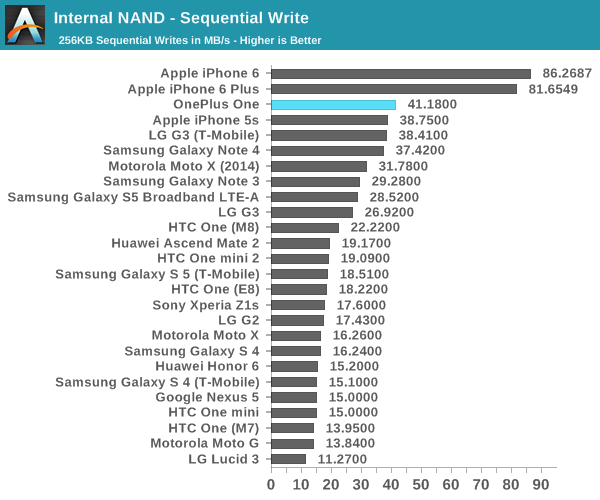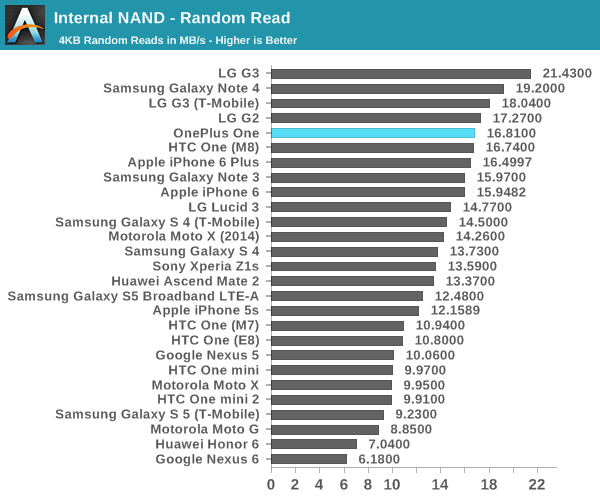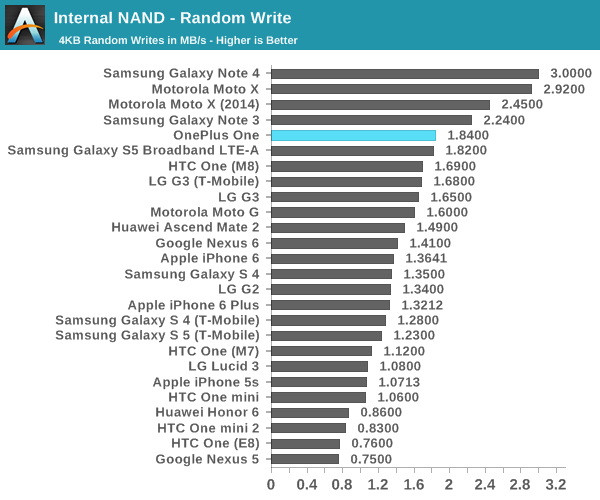 In this test, it's clear that OnePlus has kitted out the One with some extremely high-quality NAND (which appears to be a Toshiba solution) , but random I/O isn't quite as impressive. This may be due to the controller used. At any rate, one shouldn't have any problems with lag resulting from poor storage performance as the eMMC used in this device is incredibly high-end for a device of this price.