Tablet Performance

The tablet performance comparison is as ridiculous as it's ever been. Surface Pro 3 is substantially faster than any ARM based tablet on the market. Web pages load quicker and you can play a completely different caliber of game on the device.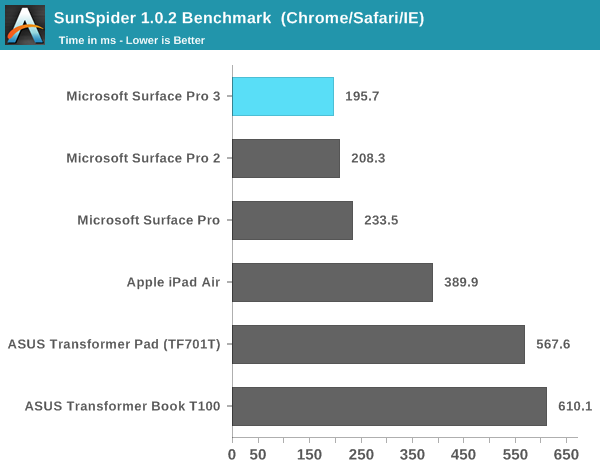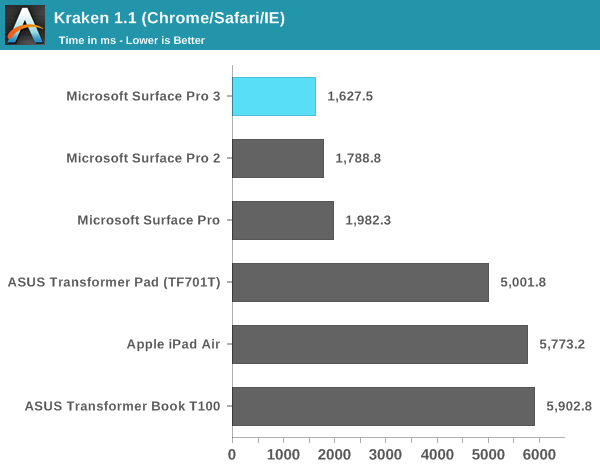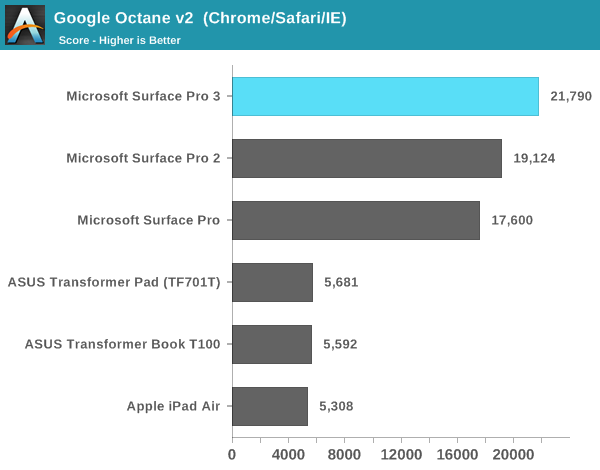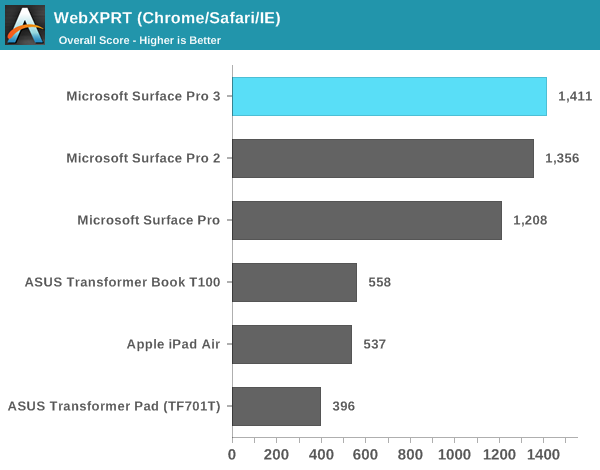 Tablet GPU Performance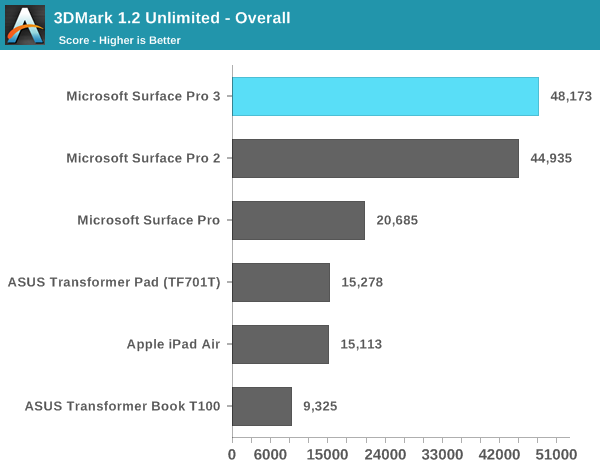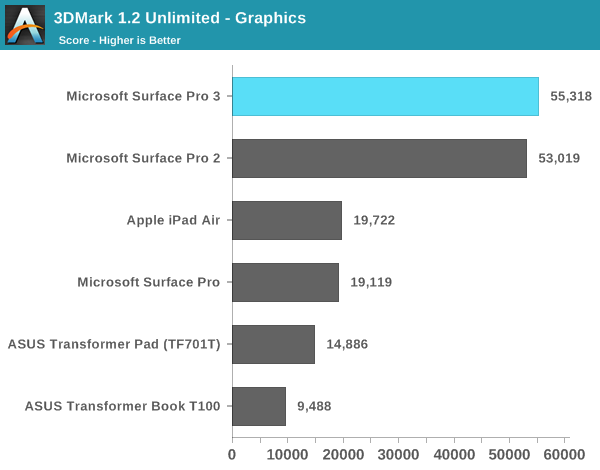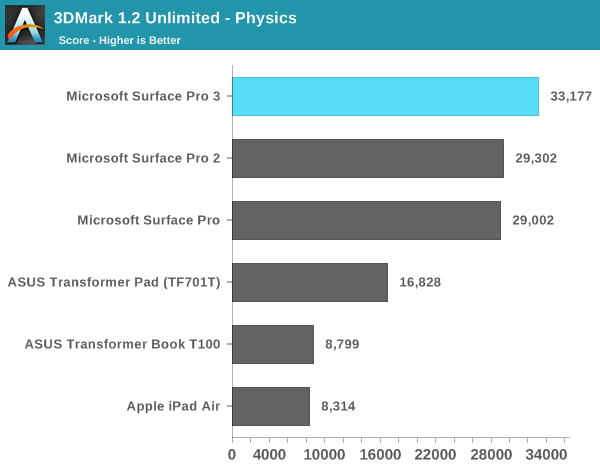 All news isn't good though on the tablet front. Surface Pro 3 still struggles to behave completely like a tablet, despite finally gaining support for Connected Standby. Waking up the device from sleep still requires around 1300ms, a period that sounds small but feels like an eternity compared to an Android or iOS tablet.

WiFi

Marvell remains Microsoft's partner of choice when it comes to the WiFi implementation on Surface Pro 3. The updated design features a Marvell Avastar 88W8897 SoC supporting 2-stream 802.11ac and Bluetooth 4.0. The SoC also features NFC support but it's not leveraged in Surface Pro 3.

WiFi performance is better than on Surface Pro 2. Peak performance improves from around 160Mbps to 260Mbps when connected at an 866Mbps link rate. I didn't notice any weird behavior or poor performance when connecting to WiFi networks, although as 2-stream 802.11ac implementations go this is hardly the fastest.