Gaming Performance
Given that the AMD Radeon HD 7970M is the fastest mobile GPU that AMD offers, I'd ordinarily eschew including our "Value" benchmark results for the MSI GX60. Under the circumstances, though, those numbers might be enlightening. When a system is heavily CPU-limited, gaming benchmark results will often be flat or show very little performance loss as you move up in resolution and settings. It's reasonable to assume we'll see that kind of phenomenon here.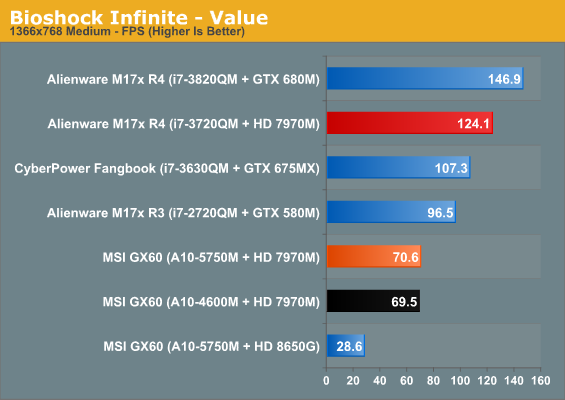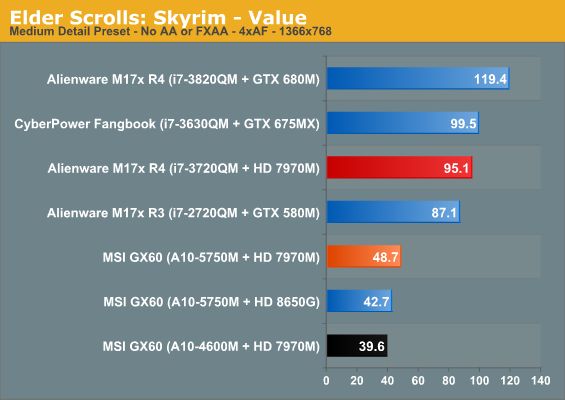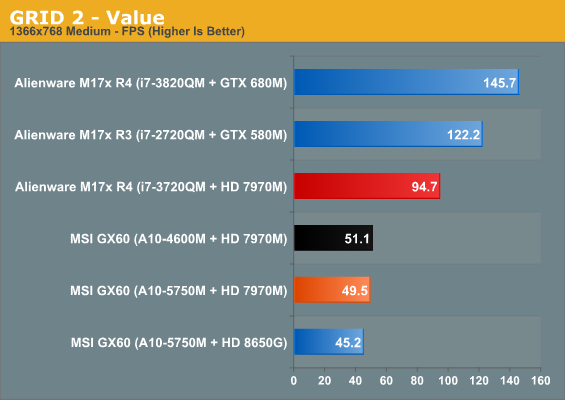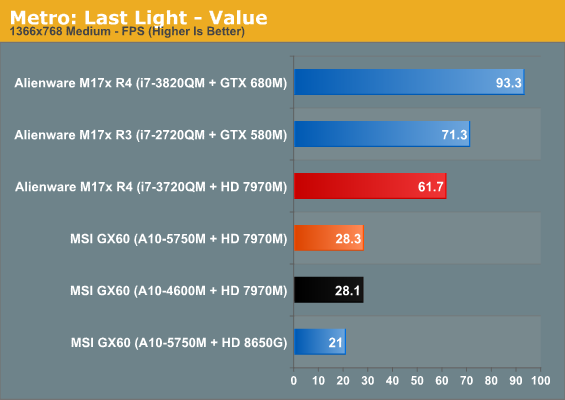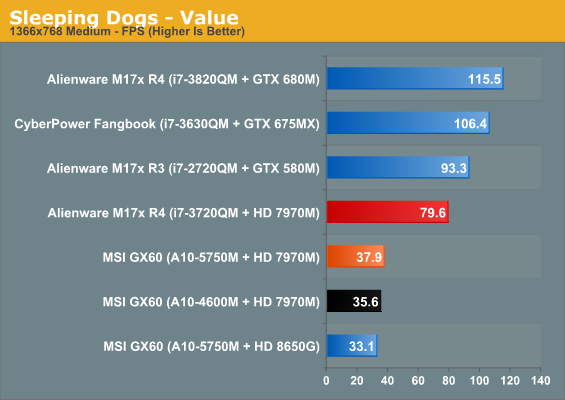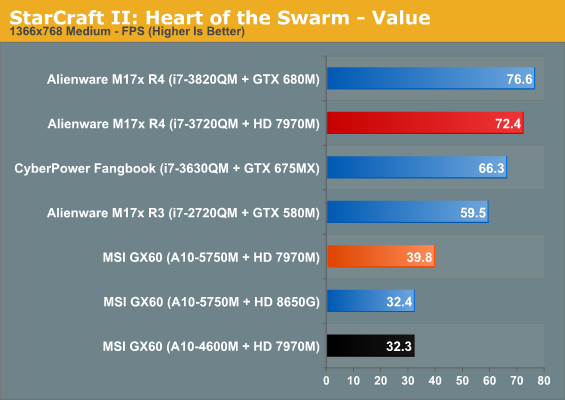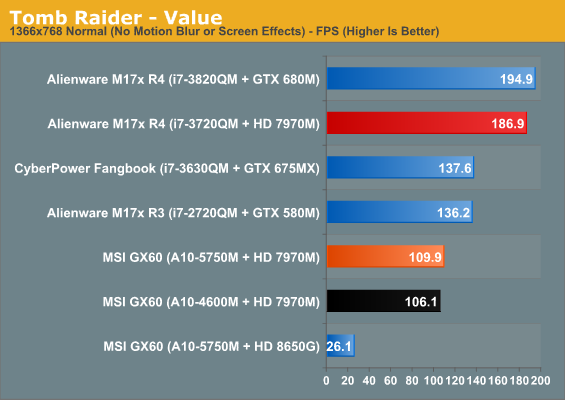 At our "Value" settings, it's clear Richland is giving the 7970M at least a little more performance headroom, but the gulf is massive compared to the way Ivy lets it stretch its legs. Metro: Last Light seems to be a bit of a bizarre outlier, though. Metro 2033 used to hammer the GPU almost exclusively, but times seem to have changed with the new release.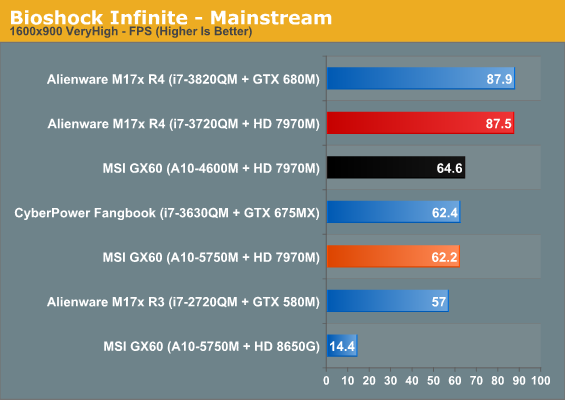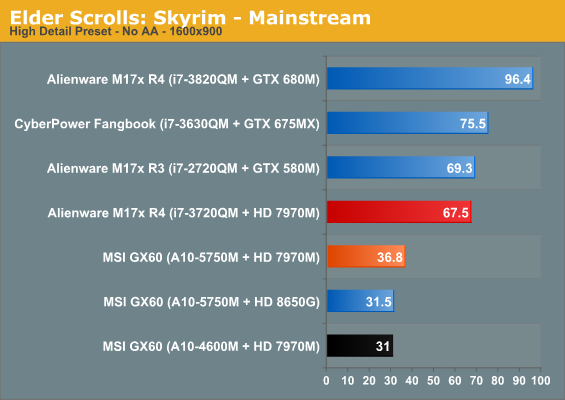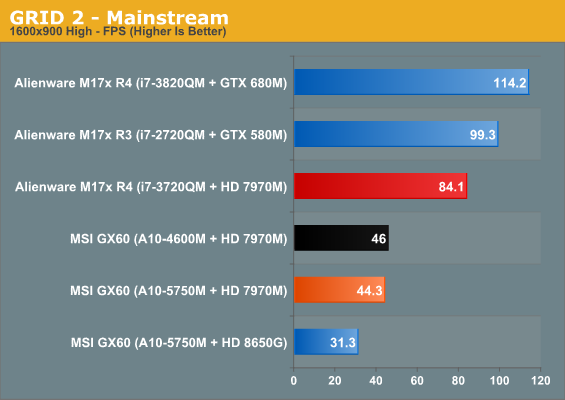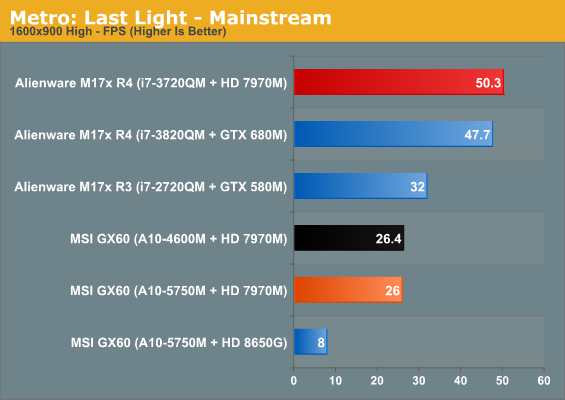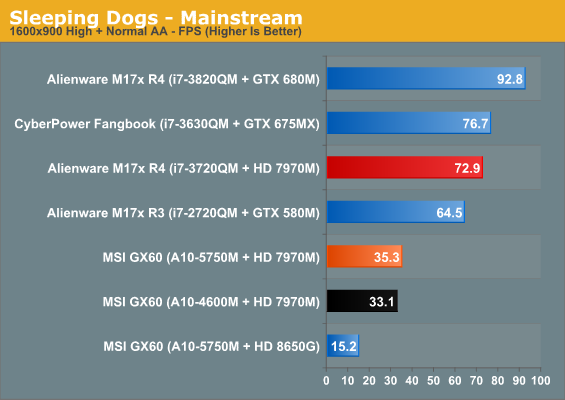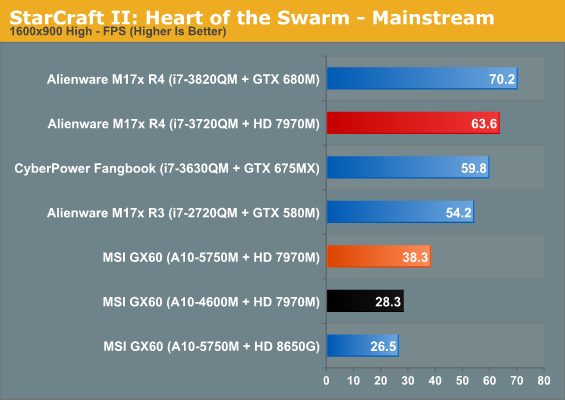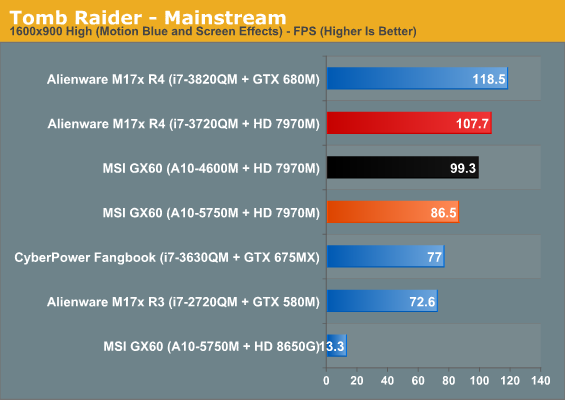 Mainstream performance actually demonstrates the same kind of weird wash between Trinity and Richland that I experienced testing using the IGP. It's only Tomb Raider that takes a bath with Richland, though, and even then it's still very playable. While our settings here help close the gap between the Alienware M17x R4's 7970M and the MSI GX60's, we're still obviously leaving a lot of performance on the table. Metro: Last Light in particular continues to be unplayable.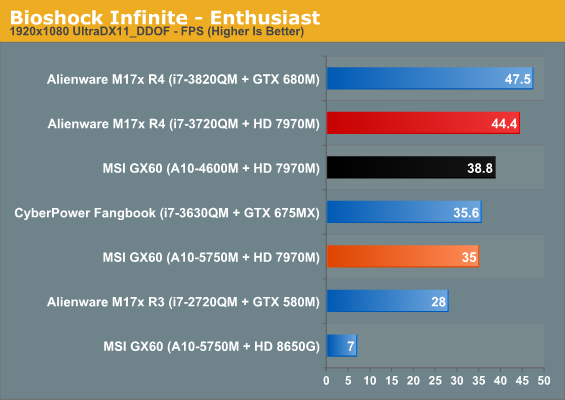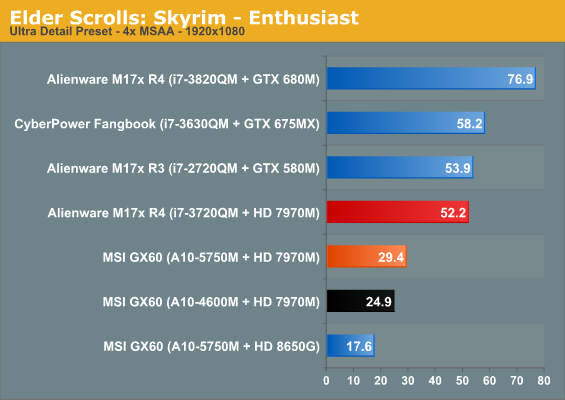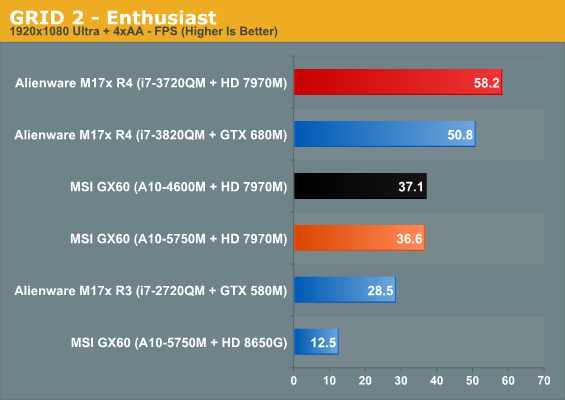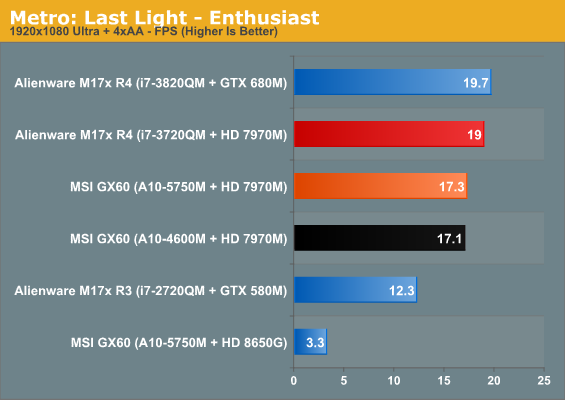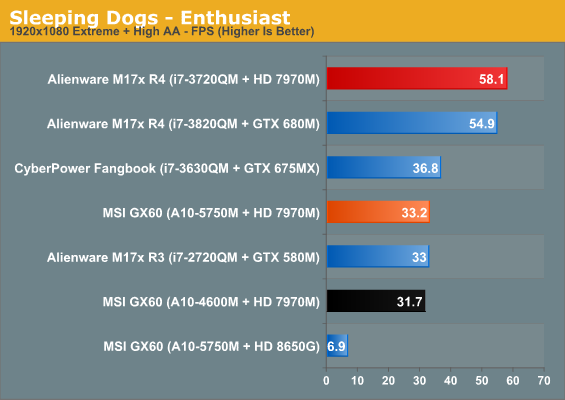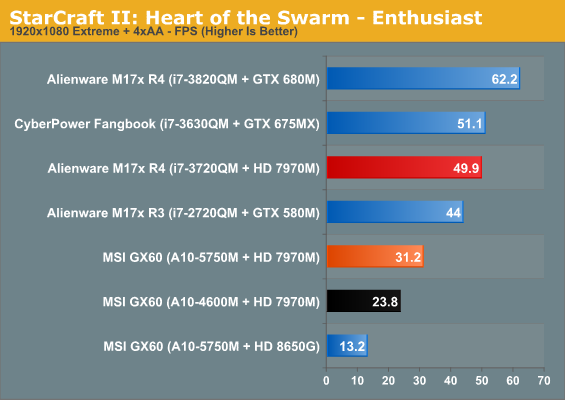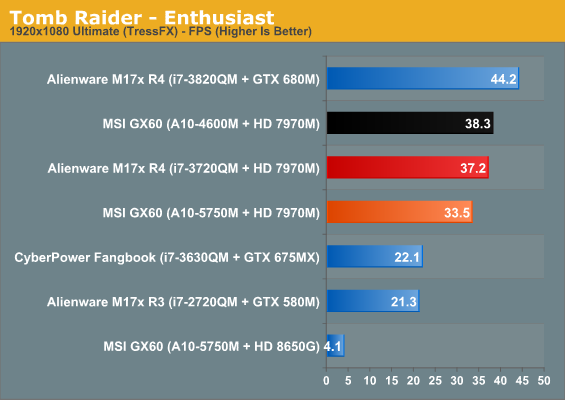 In some cases, enthusiast settings allow the GX60's 7970M to come within striking distance of the M17x R4's. Generally speaking, though, we still have a lot of performance left on the table, and it's sometimes even the difference between a game being playable and not. In situations where we're severely GPU limited (Tomb Raider with TressFX, for example), the GX60 makes a very strong case for itself. The problem is that in other situations, the GTX 675MX (and by extrapolation, the slightly slower GTX 765M) winds up producing a better experience because the CPU isn't bogging it down.