Multi-Client Performance Benchmarks
We put the LaCie 5big NAS Pro through some IOMeter tests with a SMB share being accessed from up to 25 VMs simultaneously. The following four graphs show the total available bandwidth and the average response time while being subject to different types of workloads through IOMeter. IOMeter also reports various other metrics of interest such as maximum response time, read and write IOPS, separate read and write bandwidth figures etc. Selected metrics from the evaluation of the LaCie 5big NAS Pro are available here.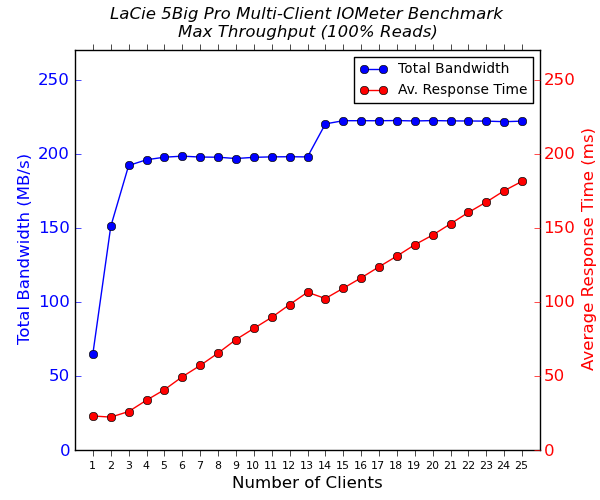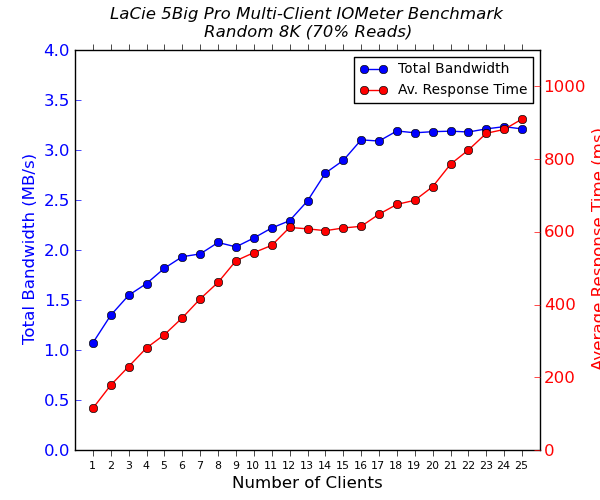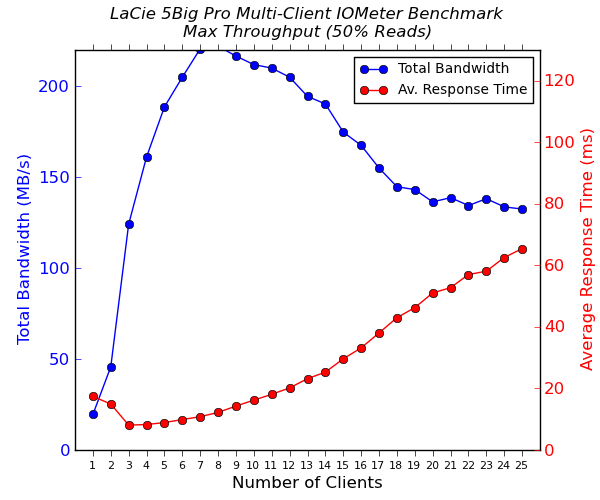 The graphs show that the performance tracks the Thecus N4800 in terms of how the NAS behaves as the number of users increase. However, the average and maximum response times as well as the bandwidth figures are better than those of the Thecus N4800. A caveat here is that the Thecus N4800 was tested with a different set of disks, We are currently repeating the benchmarks on the Thecus N4800 using the Western Digital 4TB enterprise drives and we will update the relevant graphs as soon as that gets done.