Introduction and Testbed Setup
Western Digital (WD) introduced hard drives specifically targeted towards NAS systems under the Red branding last month. Jason had some initial coverage at launch time. WD claimed to have put in a number of firmware features and some additional hardware aspects in the Red lineup to make it suitable for NAS usage.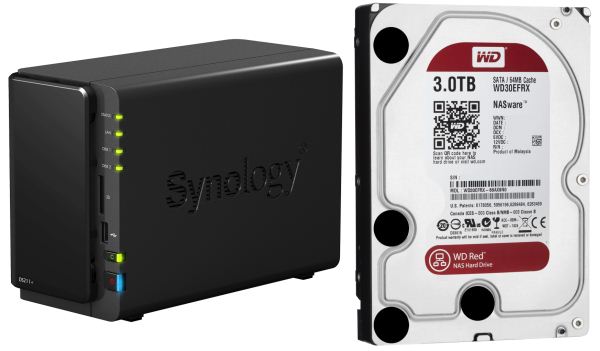 WD touted the following main points
Less aggressive head parking (no IntelliPark feature)
Configurable Time Limited Error Recovery (TLER), with a default of 7 seconds
IntelliPower disk rotation speeds (comparable to Green drives)
Vibration reduction mechanism in hardware
3-Yr. warranty and 24x7 phone support
In the next section, we will analyze each of these claims in detail. First, let us take a look at the testbeds. We used the WD Red drives standalone in a PC and also as part of a few SMB / SOHO NAS systems. Our standalone PC testbed was also used for some of the NAS testing. Our Summer 2012 NAS testbed's specifications are provided below:
NAS Benchmarking Testbed Setup [ Summer 2012 ]
Processor
Intel i7-3770K CPU - 4C/8T - 3.50GHz, 8MB Cache
Motherboard
Asus P8H77-M Pro
OS Hard Drive
Seagate Barracuda XT 2 TB
Secondary Drives
Western Digital Red WD30EFRX 3 TB
Corsair Performance 3 Series™ P3-128 128 GB SSD (Offline in Host OS)
Memory
G.SKILL ECO Series 4GB (2 x 2GB) SDRAM DDR3 1333 (PC3 10666) F3-10666CL7D-4GBECO CAS 7-7-7-21
PCI-E Slot
Quad-Port GbE Intel ESA-I340
Case
Antec VERIS Fusion Remote Max
Power Supply
Antec TruePower New TP-550 550W
Host Operating System
Windows Server 2008 R2 Enterprise
.
A Windows 7 virtual machine was set up using Hyper-V with the following configuration
Windows 7 Ultimate x64 : Guest OS
Processor
Single Physical Core of Intel i7-3770K
OS Hard Drive
VHD File on Seagate Barracuda XT 2 TB
Secondary Hard Drive
Corsair Performance 3 Series™ P3-128 GB SSD
Memory
1 GB
The following NAS units were used for testing the WD Red drives in RAID-1 configuration.
LaCie 2big NAS
Netgear NV+ v2
Synology DS211+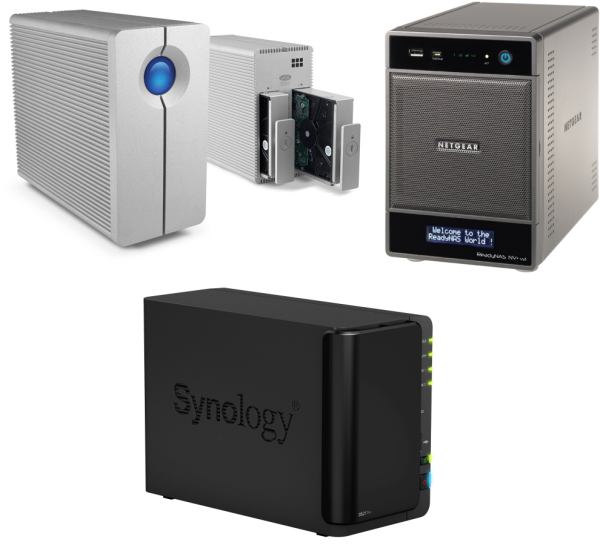 The drives were benchmarked against 2 x 3TB Seagate Barracuda 7200rpm drives that were bundled with the LaCie 2big NAS.
An important aspect of NAS systems that we haven't covered in detail is the effect of prolonged usage and how differently the NAS performs when it is close to full capacity. Towards this, we also used our build-in-progress NAS testbed to stress the WD Red drives in the Synology D211+. The details of this separate testbed and methodology are described in a later section.