Final Words
The Kindle Fire was great because it married decent software with decent hardware, at a reasonable price. Previous attempts at ~7-inch tablets made sacrifices in one or more of those areas. Amazon knew what it was doing and the Kindle Fire apparently sold quite well. The Nexus 7 executes the same formula, but with better components. The OS is miles better than what you get with the Kindle Fire, and as a Nexus device built by ASUS it's likely to be the first in line for major Android OS updates so long as Tegra 3 is up to snuff. The hardware is better as well. OMAP 4 was good for its time, but Tegra 3 is just faster. While the usefulness of those extra cores is debatable, clock speeds are higher and the added cores definitely don't hurt performance.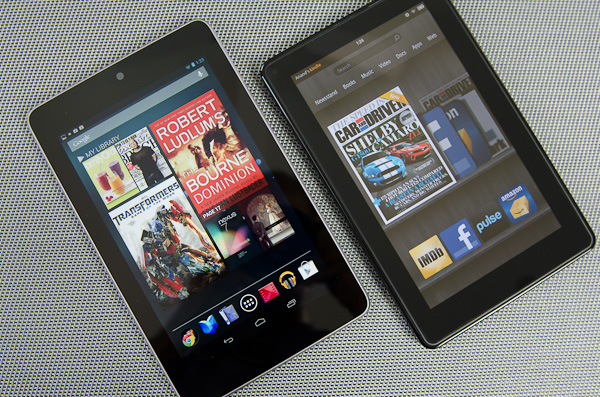 Finally the price point remains unchanged, at $199 the Nexus 7 is a tablet for those who are on the fence about owning a tablet. If you're able to carry around and use the iPad in lieu of a notebook, its $499 price tag is easily justifiable. If, however, the iPad is just an augment to your computing life then spending $499 becomes a tougher pill to swallow. The Nexus 7 brings that commitment level down considerably. For years Android tablet makers have gone after the iPad with comparable hardware, at a comparable price. While there have been some successes, the market for $499+ Android tablets will likely be cannibalized by Windows RT tablets come late this year. The Nexus 7 takes Android into a space that it's quite comfortable with. Subsidized $199 Android phones sell all of the time, and the Nexus 7 delivers a mini-tablet experience at that same price point.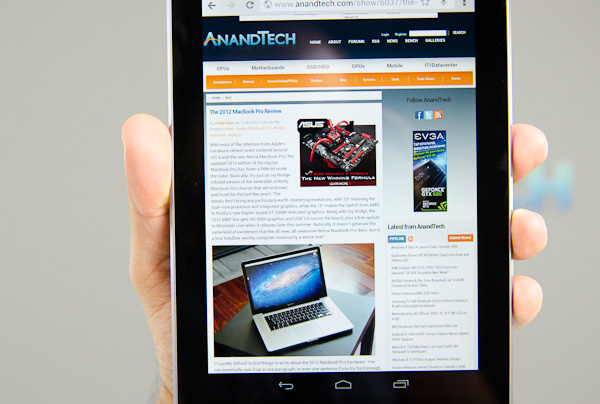 The screen isn't big enough for everyone, but if you're fine with (or better yet, really want) a 7-inch tablet, the Nexus 7 is great. It's well built, has good hardware and is priced perfectly. The only downside is really the limited (and not expandable) internal storage. The lack of expandable storage keeps the Nexus 7 from winning a higher level accolade, but the rest of the package is enough to earn our bronze Editor's Choice award.
The Nexus 7 isn't just a great Android tablet, it's a great tablet.