FSP Raider 450W 80Plus Bronze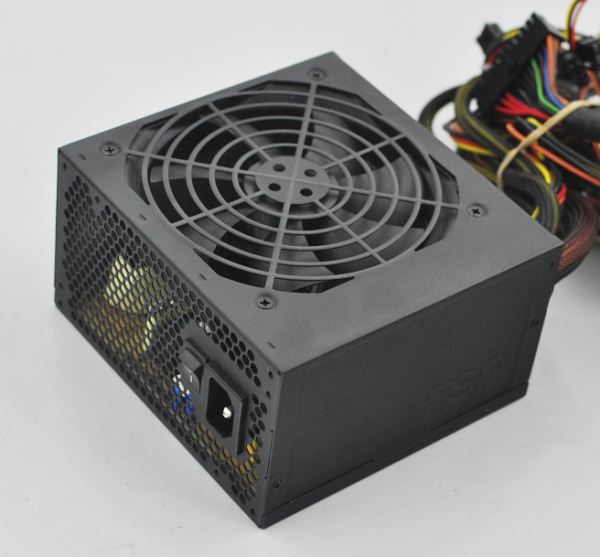 FSP sent a pre-production sample with the name "Raider", a new series for retail market. There's no package or delivery contents so we focus on the internal design and fan. All we know is that this PSU has 80Plus Bronze, a "SATA Array Cable Design" and a standard case with those unattractive ventilation holes at top. In addition FSP offers a 5 year warranty.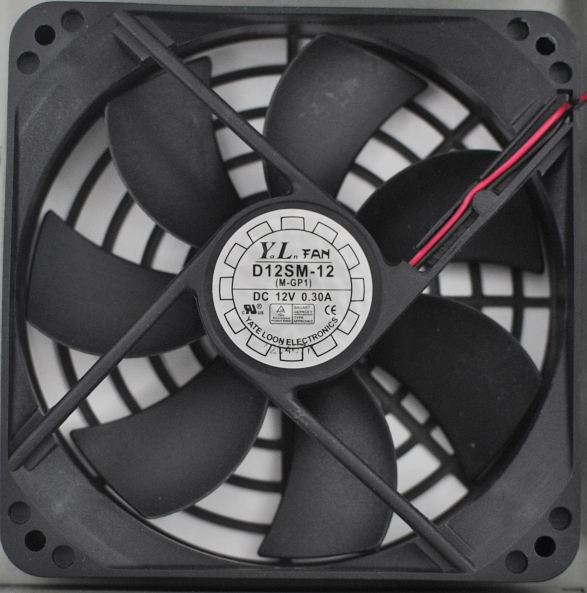 FSP uses a 120mm fan from Yate Loon with a sleeve bearing. The product number is D14SM-12 and it takes 0.30A. A FDB fan would be better but the price could be a problem and Protechnic is still a reason to buy the more expensive Aurum series. FSP differentiates between the two lines by modifications such as this, which helps them reach lower cost markets.
Cables and Connectors

Connector type (length)

Main
1x 24-pin (50cm) fixed
ATX12V/EPS12V
1x 4+4-pin (60cm) fixed
PCIe
1x 6/8-pin (50cm) fixed
1x 6/8-pin (50cm) fixed
Peripheral
4x SATA (ca. 55, 60, 65, 70cm) fixed
1x SATA, 3x HDD, 1x FDD (ca. 55, 70, 85, 100, 115cm) fixed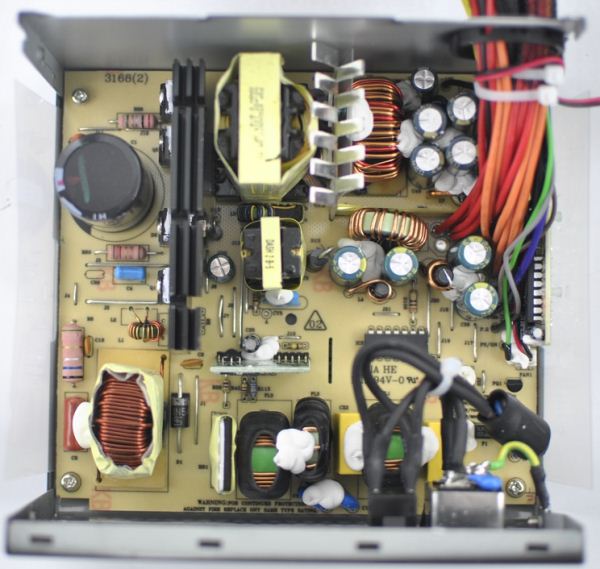 The internal design looks like a cheaper version of the Aurum series. This time FSP used a Taiwanese manufacturer for all those caps inside. In addition the PCB material is different. However, this is still the active-clamp forward converter we already know, with all advantages and disadvantages given by the design. EMI filtering consists of three chokes, two X-caps and four Y-caps. Both heatsinks are very thin as the components won't heat up too much.