Application and Futuremark Performance
Despite being AMD's fastest 35W mobile chip, the A8-3520M in the Toshiba Satellite P755D is nonetheless a good generation behind Sandy Bridge in CPU performance. Worse, Toshiba is going to be crippled in these comparisons by its slow 5,400-RPM mechanical hard drive, but please try to remember that this is also a sub-$700 notebook. It's not supposed to blow anything away; it's just supposed to get the job done.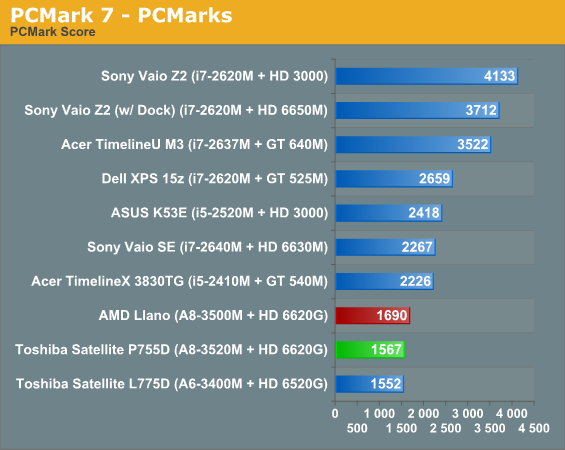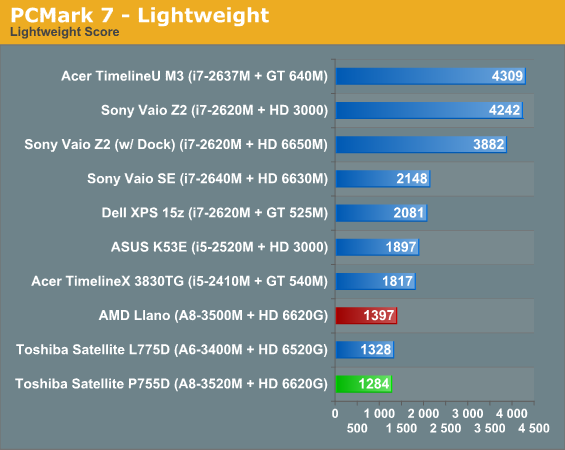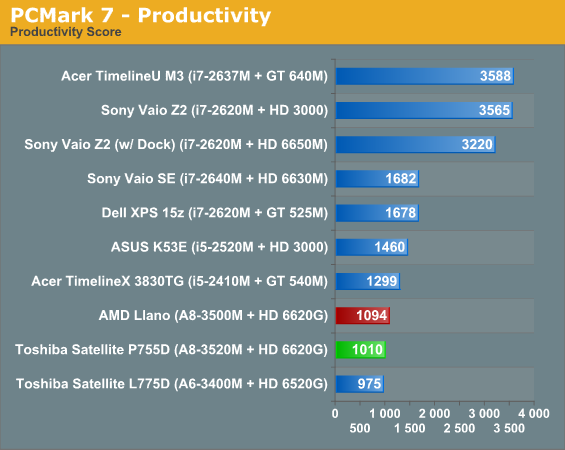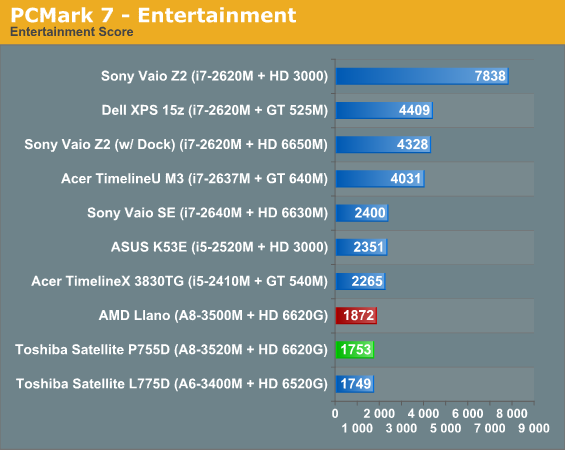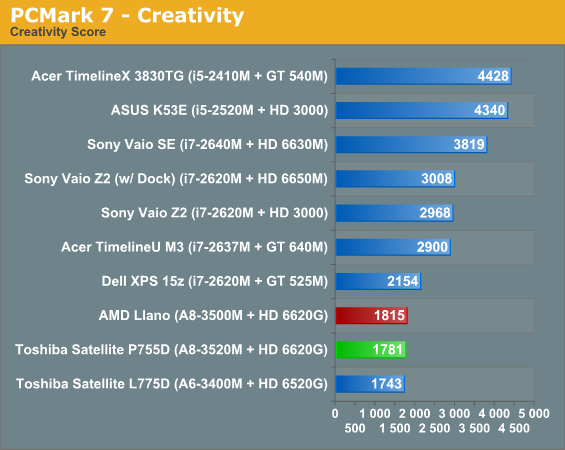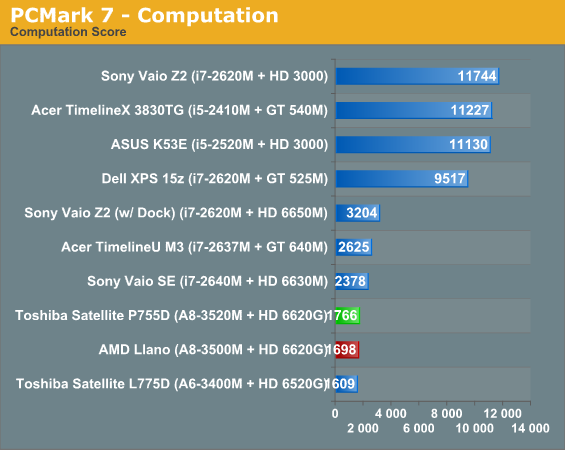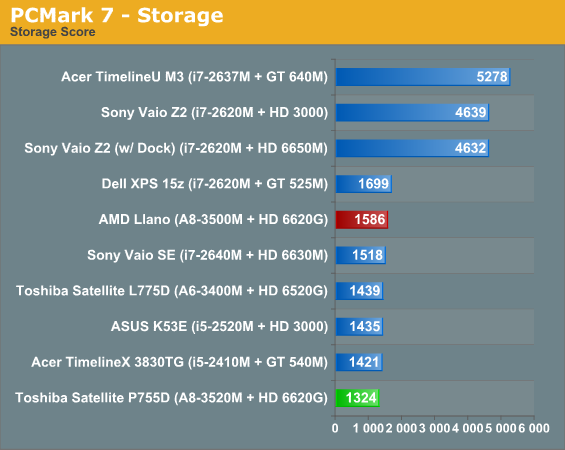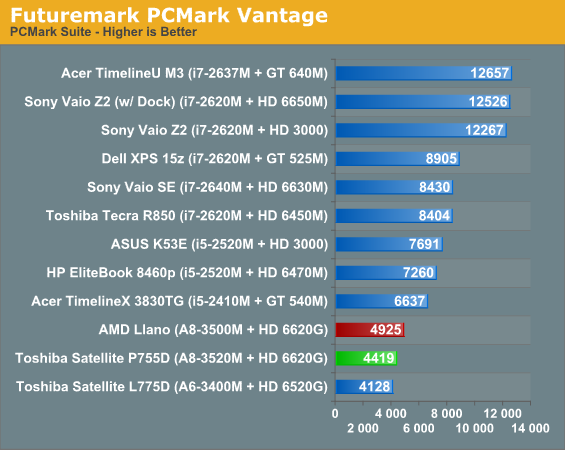 PCMark has a tendency to skew decently towards the storage subsystem, and that probably accounts for why AMD's reference Llano platform with its slightly slower CPU continues to outperform the Satellite P755D. At the same time, this is the kind of difference in scores that unfortunately will manifest itself in day to day use; the slow hard drive in the P755D will result in a computing experience that's going to feel slower and less fluid.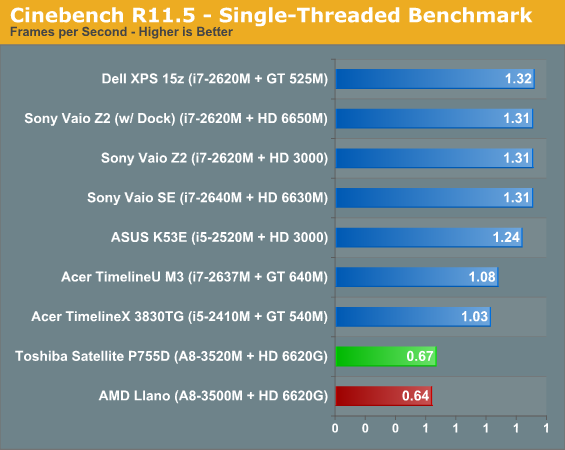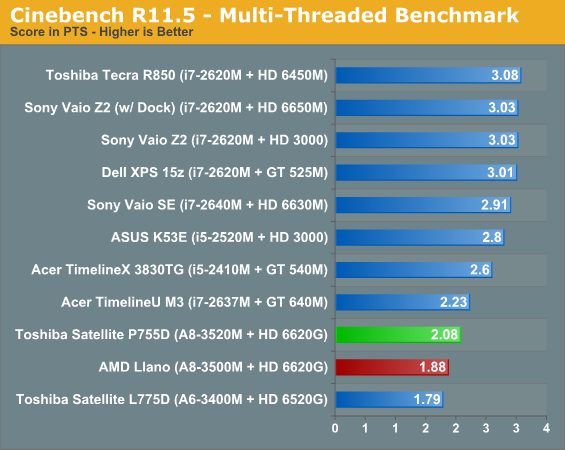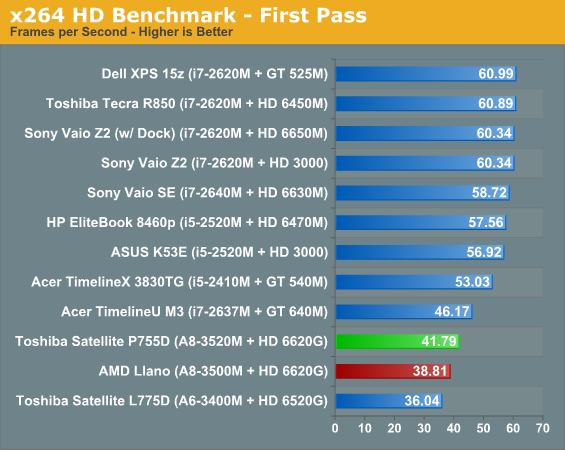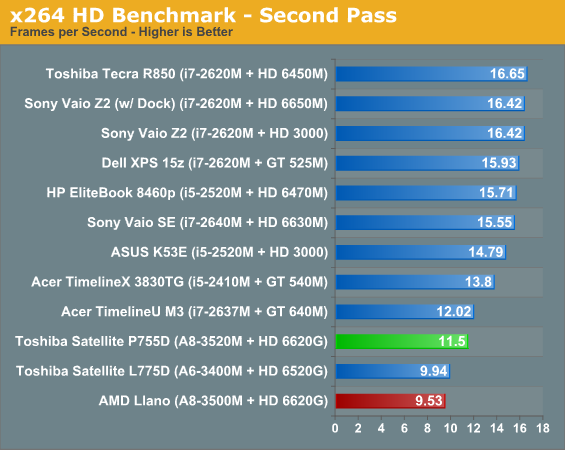 Bounce over to our CPU-isolated tests and the clock boost on the P755D manifests itself in a modest but measurable performance boost over the reference A8-3500M. Llano's poor single-threaded performance continues to dog it, though, and it's only when it's presented with multi-threaded situations that it can even nip at the heels of a 17W Sandy Bridge CPU. Trinity can't come soon enough, and hopefully it can at least reduce the performance gap on the CPU side.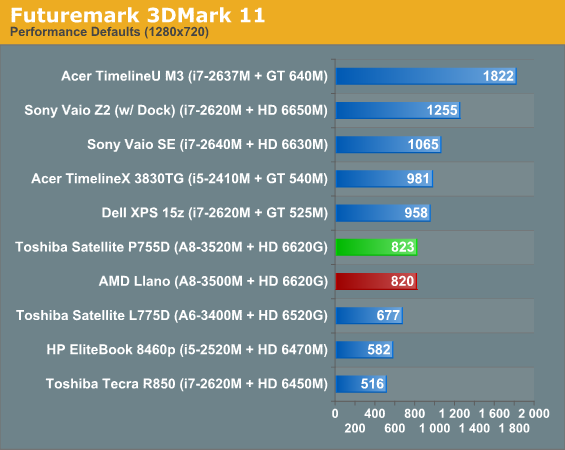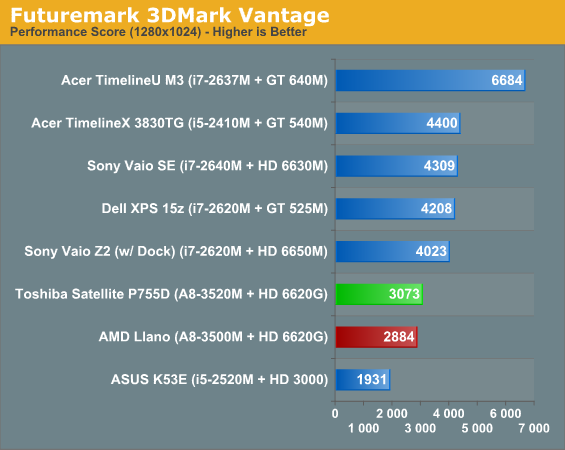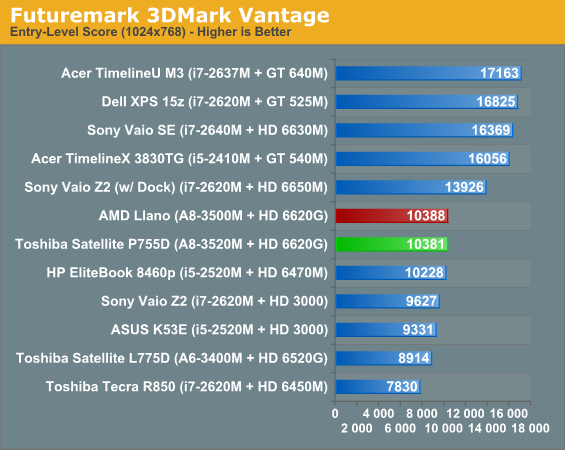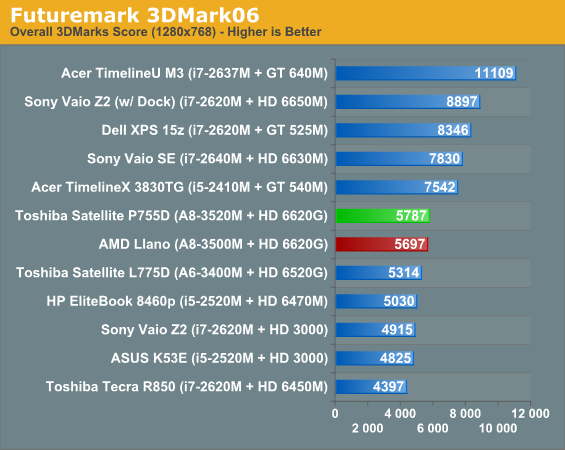 Where Llano has always been able to stretch its legs has been on the GPU half, and that's true again here. The A8-3520M's clock speed bump over the A8-3500M doesn't account for much if anything, but Llano continues to blow away Sandy Bridge's HD 3000 and even AMD's own entry-level mobile graphics. Once again, however, Trinity is needed to really make a compelling argument for AMD given the current pricing of Sandy Bridge CPU + NVIDIA GPU offerings—even Toshiba's own L755-S5173 (basically an Intel variant of the P755D with slightly different aesthetics and no Blu-ray drive) sells for the same price, and based on the components that notebook should deliver at least 15% more GPU performance with substantially better CPU performance.