Aliens vs. Predator Benchmark
Aliens vs. Predator is a DirectX 11 science fiction first-person shooter video game, developed by Rebellion Developments. Available as a standalone benchmark, on default settings the benchmark uses 1920x1080 with high AF settings. Results are reported as the average frame rate across 4 runs.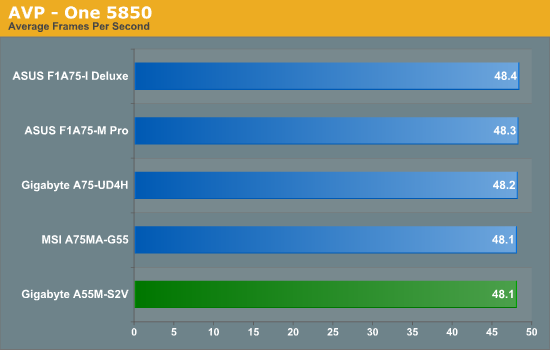 As with most of our results, the differences are minuscule. There is only a 0.3 FPS difference between this motherboard and the top motherboard.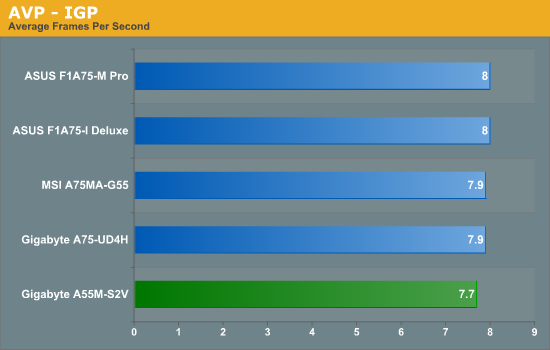 The motherboard appears to be able to hold its ground against the A75 chipset.
Metro2033
Metro 2033 is a challenging DX11 benchmark that challenges every system that tries to run it at any high-end settings. Developed by 4A Games and released in March 2010, we use the inbuilt DirectX 11 Frontline benchmark to test the hardware at 1920x1080 with full graphical settings. Results are given as the average frame rate from 10 runs.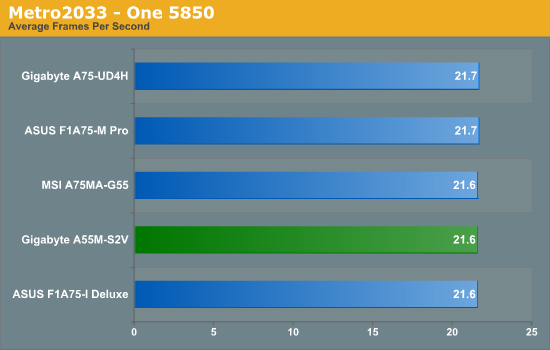 There is very little difference between this motherboard and other motherboards which cost twice the price.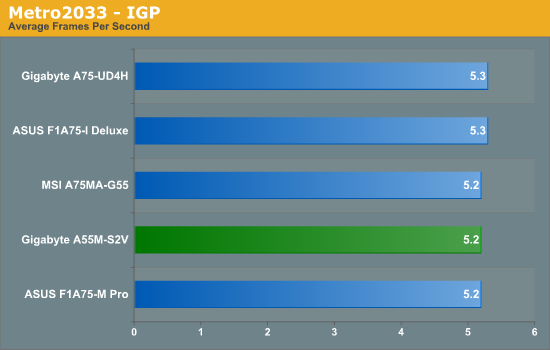 Metro is a very demanding game and the board does well to keep up with other more expensive motherboards on the market.