For Google, one of the major points of Nexus has always been to provide a stable piece of reference hardware for it to cater a major OS release to. Each device has married a major revision of the Android platform to the latest stable hardware. That isn't to say that the hardware choices are always bleeding edge, but rather modern and logical next steps for the platform. I often read that Android as a platform is plagued by rapid hardware releases and product cycles that leave endless variants of the same hardware for each carrier, and that preloads and skins fragment the experience. While there's some truth to this, it isn't necessarily Google's fault - the software is open source after all. In the case of Android 4.0, this release is about consolidating the tablet and smartphone form factors under one version of Android and negating some talk of the platform's fragmentation.
For Google, each Nexus launch is analogous to Apple's iPhone launch - it's the one time that Google gets to dictate exactly what hardware is coming out, and exactly what software makes it onto that hardware. It is no less significant for Google's platform, either. Thus far there's been one Nexus device released per year, and that hardware gets updates from Google directly - at least until the hardware precludes support.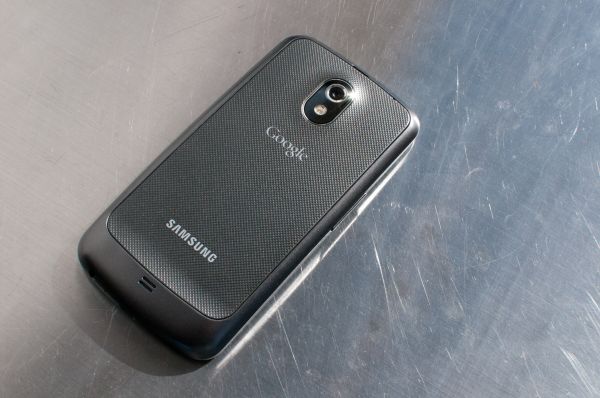 While the Verizon CDMA/LTE Galaxy Nexus is a bit unique, there's no indication thus far about how long carrier approval will take. The Galaxy Nexus line itself is very interesting - on one side, we have the GSM/UMTS device with pentaband WCDMA support that finally fully detaches the hardware from needing carrier specific versions for each region or carrier on GSM/UMTS networks. This is a dramatic step toward reducing carrier power, turning the networks into dumb pipes, and changing the way US customers shop for devices - exactly what the point was when Google launched the Nexus One. On the other, we have the Verizon CDMA/LTE version which thus far marks the furthest carrier incursion into otherwise untouched Nexus-land.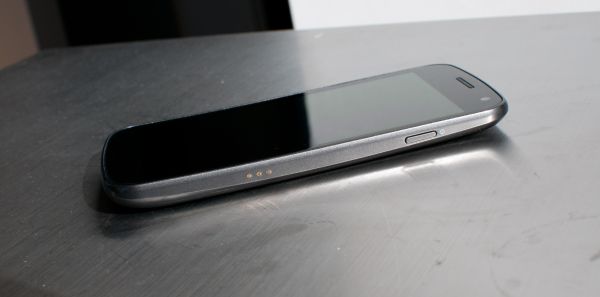 At this point, the Galaxy Nexus is awesome because of its marriage of Android 4.0 and a number of unique hardware features. I'd go so far to say that the Galaxy Nexus is without question the current best Android device, and with the improvements made in Android 4.0, first party applications and browser are now nearly as smooth as their counterparts in iOS. If OS smoothness was the thing holding you back from Android, 4.0 does a lot to change that. The Galaxy Nexus display is excellent, pentaband WCDMA on the GSM/UMTS model is exclusive only to that device, battery life isn't half bad, instant capture works well, and it has Samsung's newest LTE modem. The downsides are pretty much obvious - the camera is far from awesome, the GSM/UMTS variant has a quiet speakerphone, Samsung is using OMAP4460 at 80% of its maximum clocks, and some Galaxy Nexus displays have more more inhomogeneities than others. There's also the matter of newer 32 and 28nm SoCs that are just over the horizon.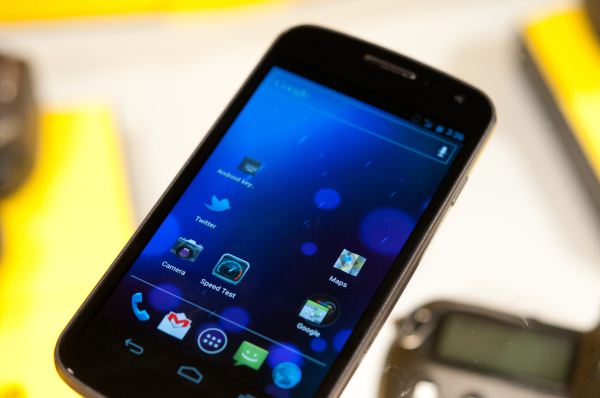 The Galaxy Nexus is so important again because it's the only time Google gets to dictate everything - the hardware, the software, and update timing. There's also the element of freedom, with unlockable hardware out of the box. I find myself wishing that Google had begun its adventure sticking it to the carriers with pentaband WCDMA support like this phone finally has, as that would've been much more successful than the practice of releasing a few different Nexus variants with different bands.
As far as Ice Cream Sandwich is concerned, it really is Android perfected. Everything is smoother, faster and nearly all of our issues with the OS have been addressed. ICS brings Android into 2012 and gives Google a great platform to begin to introduce new features going forward. Android is now very close to UI performance parity with iOS, which eliminates a major tradeoff you had to make in the past. If you were hoping for ICS to be iOS with a Google logo on it, you'll be sorely disappointed. However if you're a fan of Android and just wished it were smoother and more polished, Ice Cream Sandwich is what you've been waiting for.