The M14x Came to Play
Our results in 3DMark bode well for the Alienware M14x: between the Intel Core i7-2630QM and the powerful GeForce GT 555M, the M14x should be able to consistently post clear leads on everything but the GTX 460M-equipped Clevo P151HM. GT 555M basically splits the distance between the GT 540M and the GTX 460M, making it a good fit for the native 900p resolution. We're sticking to our Medium and High detail settings for the M14x testing.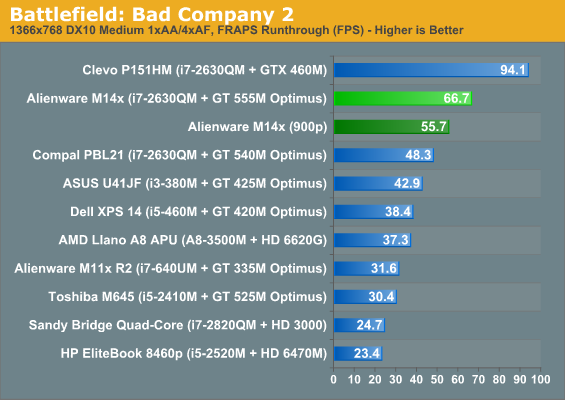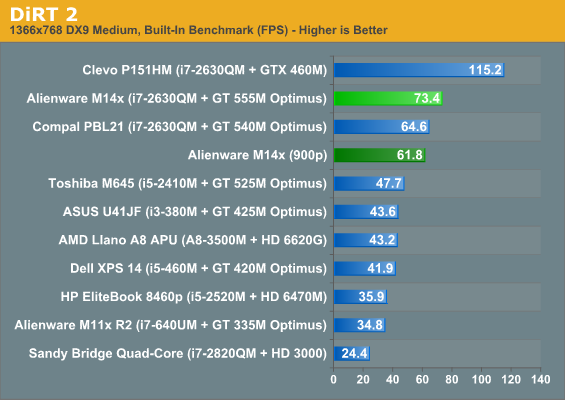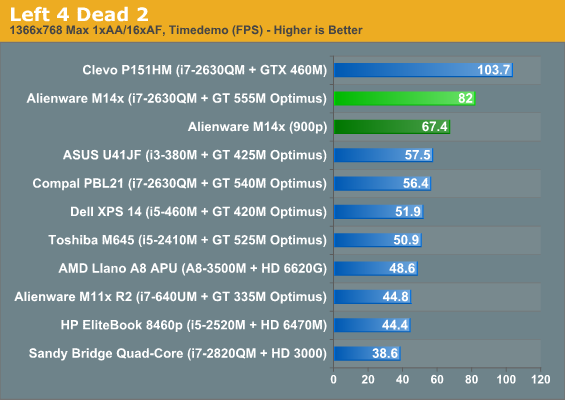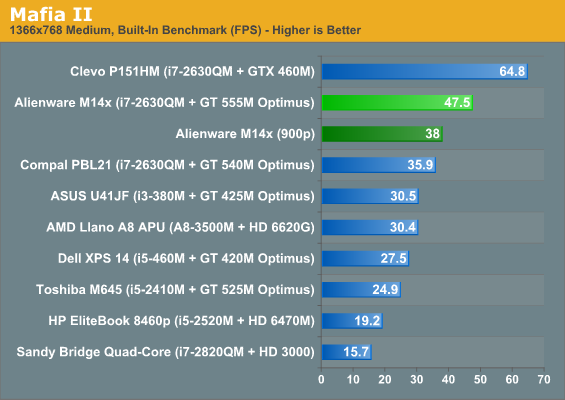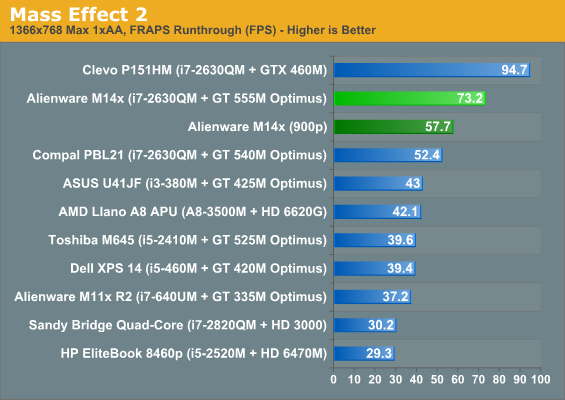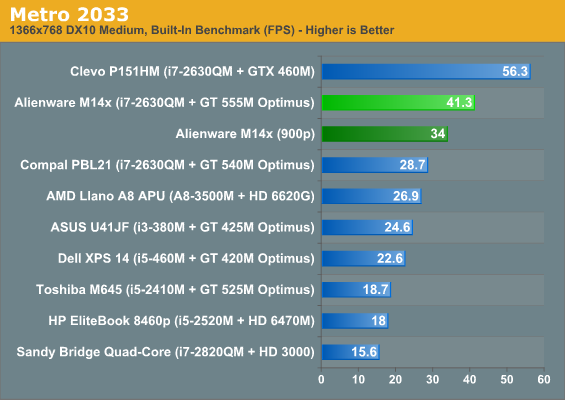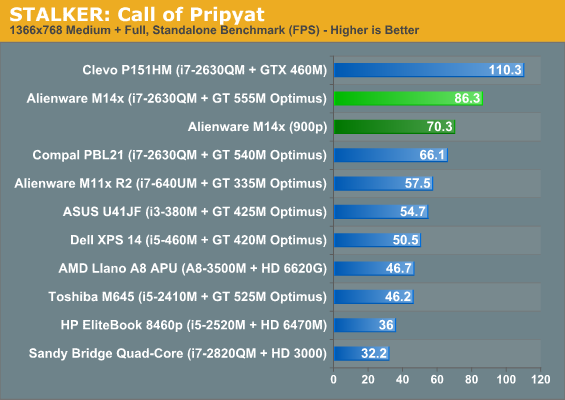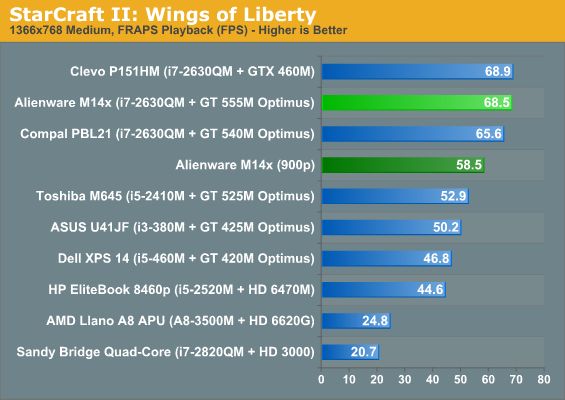 And there you have it: the jump from the GT 540M to the 555M is a good one, with the 555M able to push every game in our suite above 30FPS at the M14x's native resolution. Not just that, but it's consistently faster than the GT 540M at the same settings at a higher resolution. Only the CPU-bound StarCraft II and oddball corner case DiRT 2 upset those standings, and even then the upsets are minor. But what about high quality settings?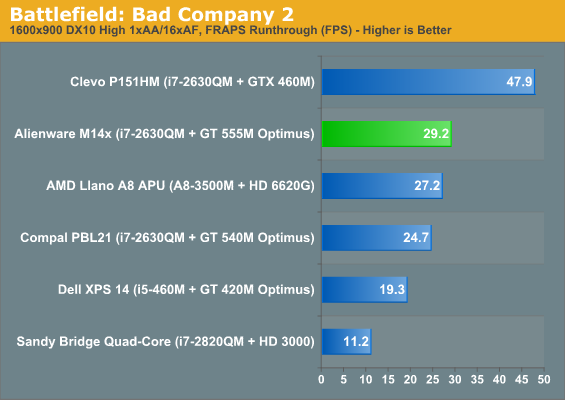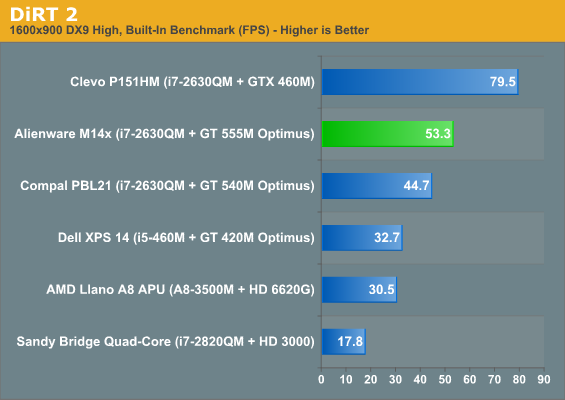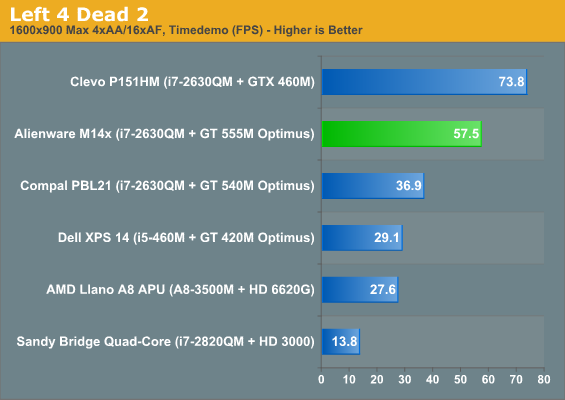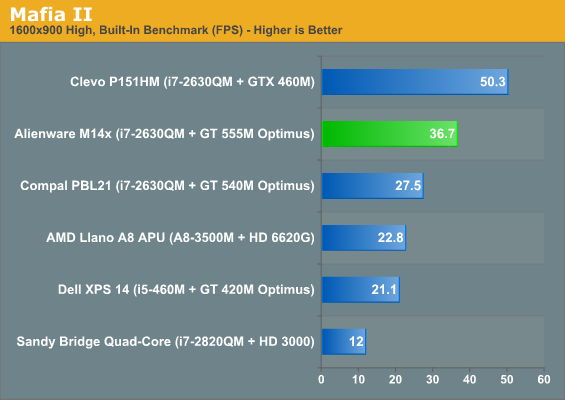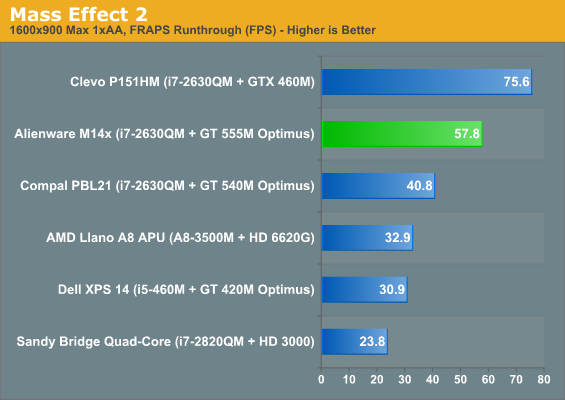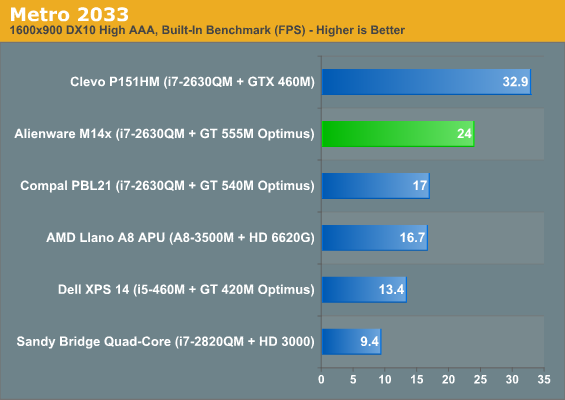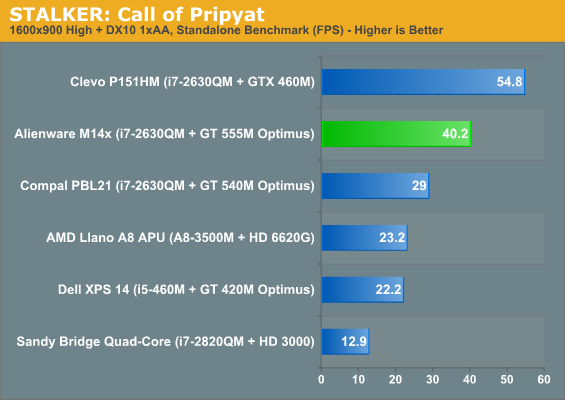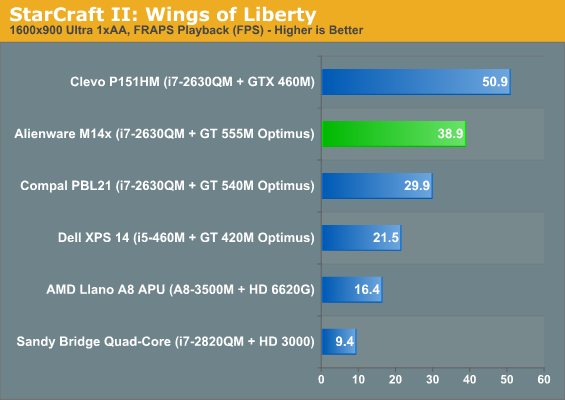 While it struggles in Battlefield: Bad Company 2 and Metro 2033, the GT 555M nonetheless appears to be almost exactly the right amount of horsepower to drive games at 1600x900 in a notebook. Alienware made the M14x to deliver a solid mobile gaming experience, and they've achieved exactly that. Buyers concerned about the GT 555M not having enough power to drive the 1600x900 display have little to worry about, for now at least.