Application and Futuremark Performance
It's at this point that comparisons are going to seem a little unfair, and the reason for that is simple: the Sentinel's only immediate competition in terms of price are CyberPower's Gamer Xtreme 8500 and Puget Systems' Obsidian. One of these is just using an IGP, while the other is an older model that shipped in the neighborhood of $1,600. We've been contacting other boutiques to see if they have budget gaming systems they'd be interested in shipping us, so hopefully the Sentinel will see some proper competition soon.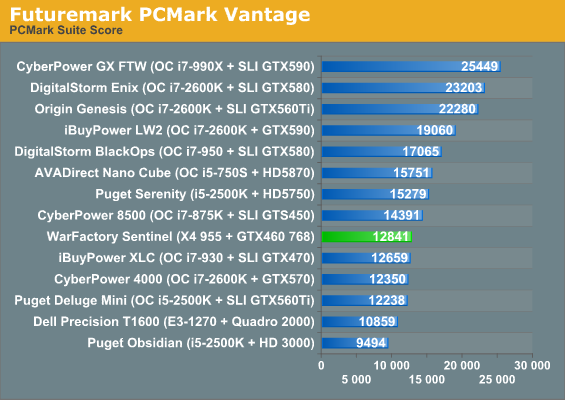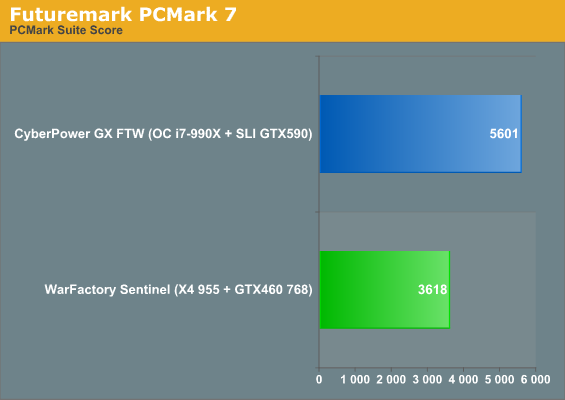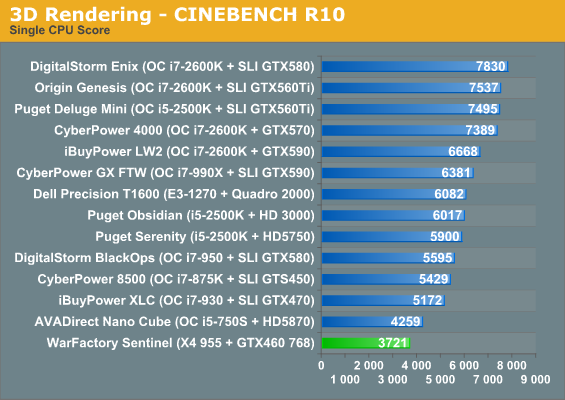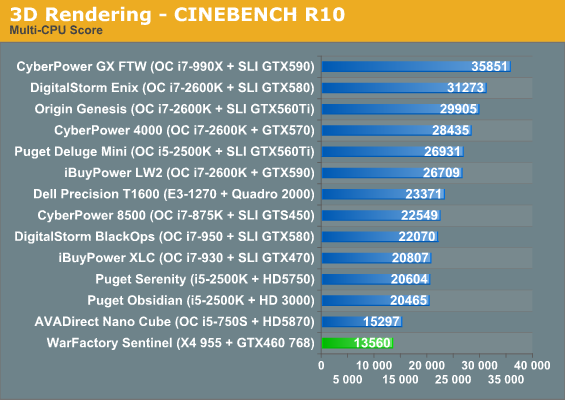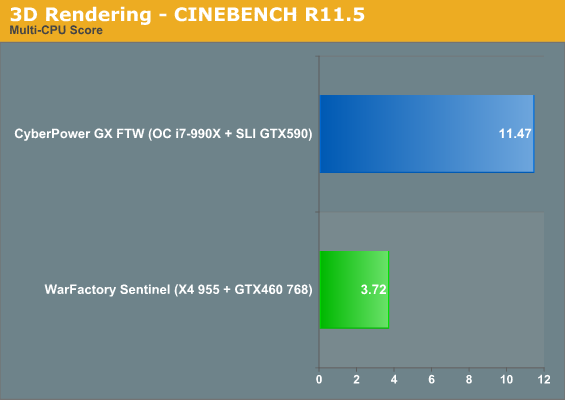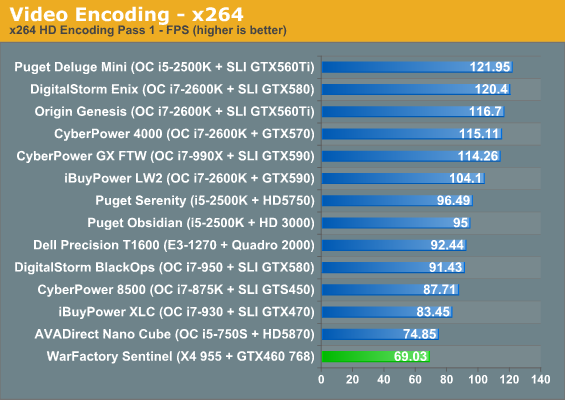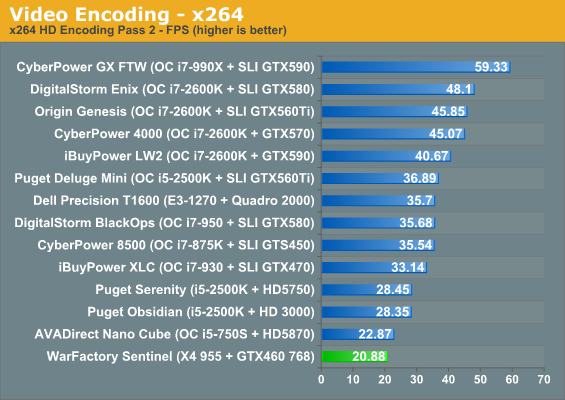 The essential problem has been for some time that the Phenom II just isn't competitive with Intel's Nehalem architecture, much less any of their succeeding high performance architectures. Try to put things in perspective, though: the Sentinel is competing with substantially more expensive systems, all of which utilize Intel's best and brightest and oftentimes overclock them. Price-wise the chip competes with Intel's dual-core offerings, essentially offering four cores where Intel would offer you two, though there are certainly areas where the Intel cores come out on top (e.g. the X4 955 places last out of all tested CPUs in the single-threaded Cinebench result).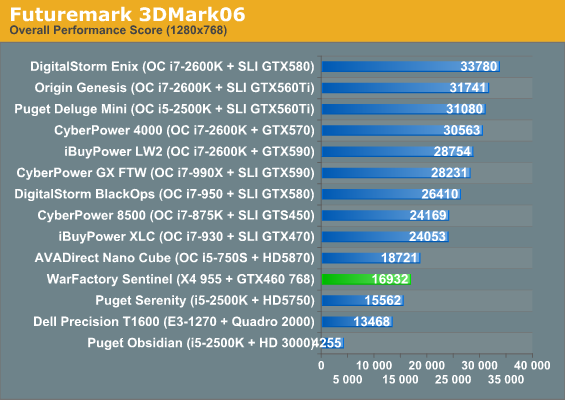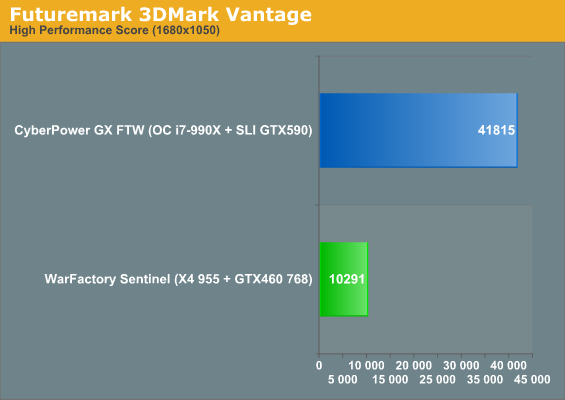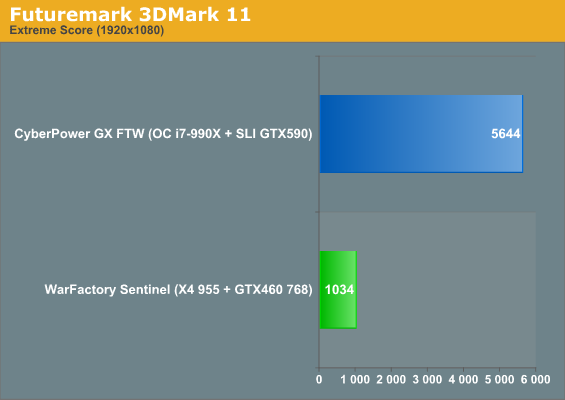 Unfortunately the SLI GTX 590 rig is our only comparison point for 3DMark Vantage and 3DMark 11 presently, and that's not exactly a fair fight. That machine has nearly a kilowatt worth of performance behind it and sells for five times what the Sentinel does. Put in perspective in 3DMark06, the Sentinel looks a lot better and provides a reasonably competitive gaming experience. Futuremark isn't everything, though; let's see how the Sentinel handles in real world gaming scenarios.