Mass Effect 2
Electronic Arts' space-faring RPG is our Unreal Engine three game. While it doesn't have a built in benchmark, it does let us force anti-aliasing through driver control panels, giving us a better idea of UE3's performance at higher quality settings. Since we can't use a recording/benchmark in ME2, we use FRAPS to record a short run.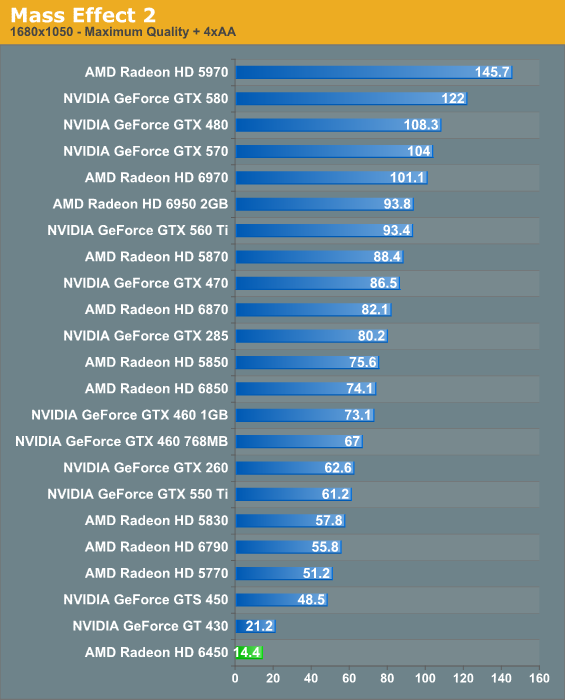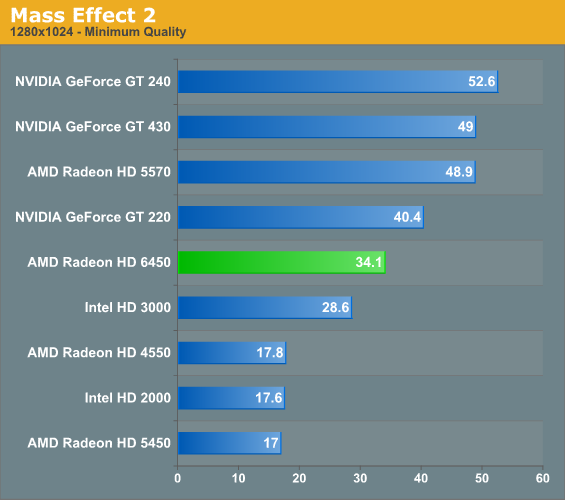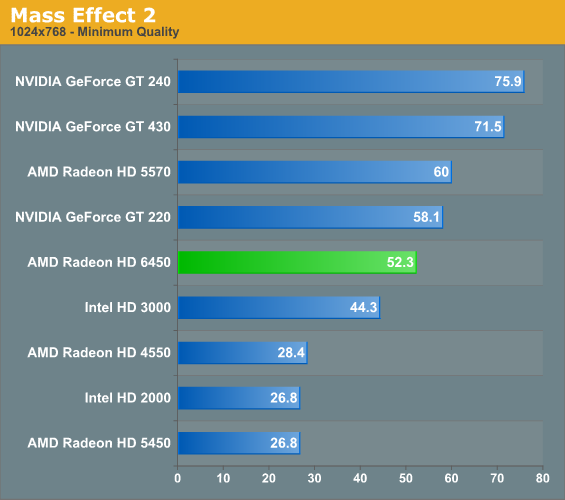 Most of Mass Effect 2's graphical settings are locked in, so while there is some customization it doesn't change the look of the game, or its performance for that matter. Depending on how fast you like your FPSes, it's either 1280 or 1024 before the game becomes adequately playable, however most people should be good at 1280 with 34fps. As with Civilization V the gains over the 5450 are through the roof, as the 6450 just about doubles the 5450's performance. Ultimately the less ROP-bound a game is, the better it's going to do on the 6450 versus the 5450.
With that said, the 6450 does have trouble keeping up with faster cards at higher resolutions. While the 5570 is only ahead by about 15% at 1024, this becomes 43% at 1280. NVIDIA's lineup also does quite well here as we've come to expect. Meanwhile Intel's HD Graphics once again comes close; the HD3000 is only behind by about 20%, making it a potential threat at 1024.