The LCD: A Poor Showing Even Among Budget Panels
Once again, we have the usual caveat: the LCD. Even when we're looking at budget laptops with low-end LCDs, this panel doesn't impress. The contrast isn't the worst we've seen, but color quality is right near the bottom. I also noticed a dithering pattern when viewing movies and images, more so than with other laptops. I never saw the Gateway ID49C in person, but I'd wager the AUO B156XW02 v6 panel used here gives it a run for the money in terms of being the least desirable LCD. As usual, you get what you pay for, and in this instance you're paying for a laptop with the least expensive LCD ASUS could scrounge up.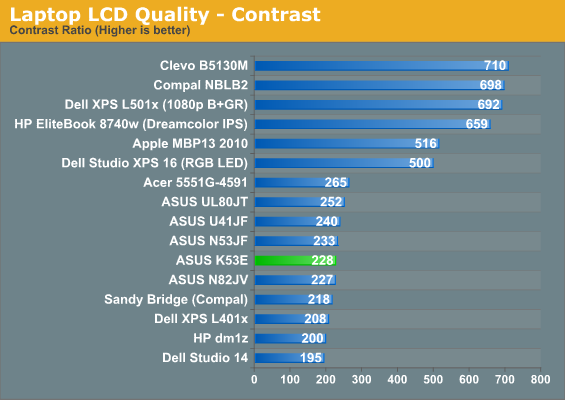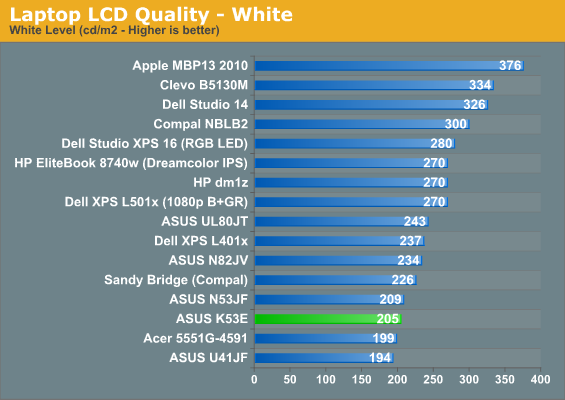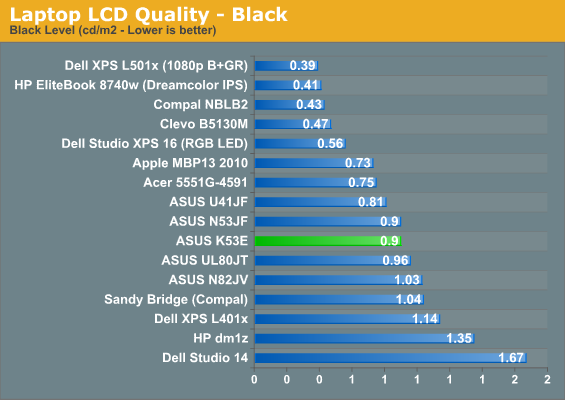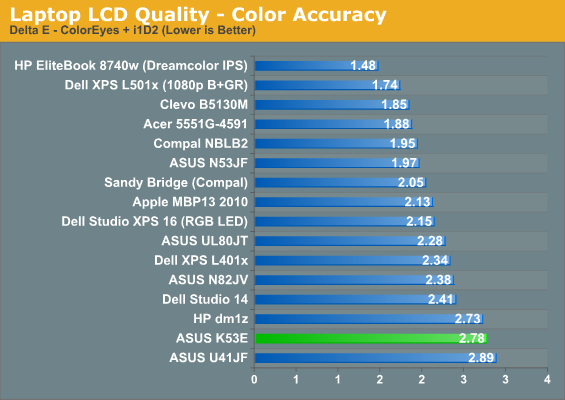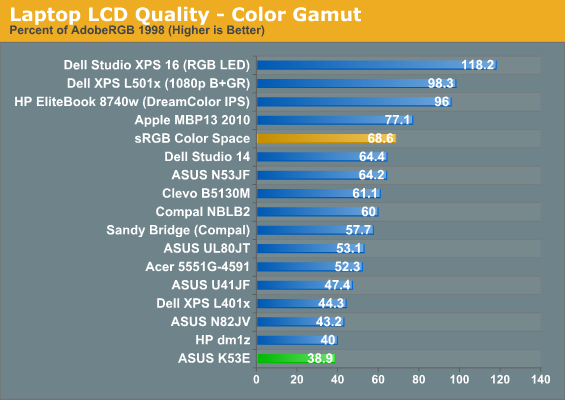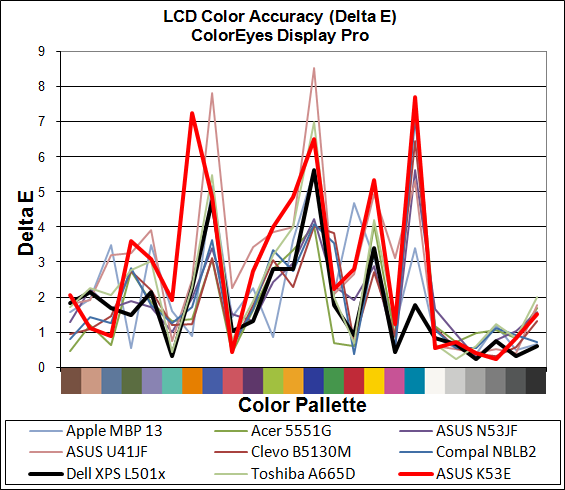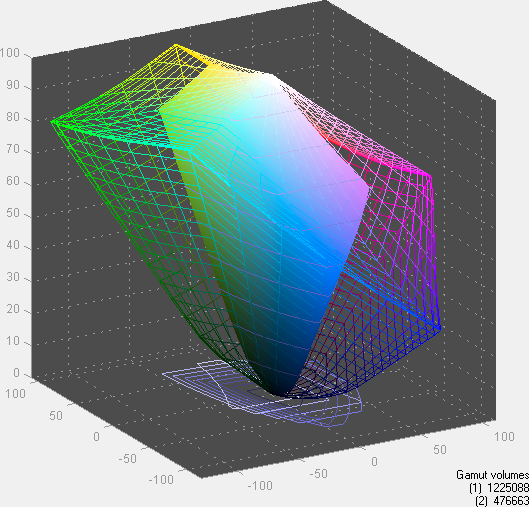 Heat and Noise Levels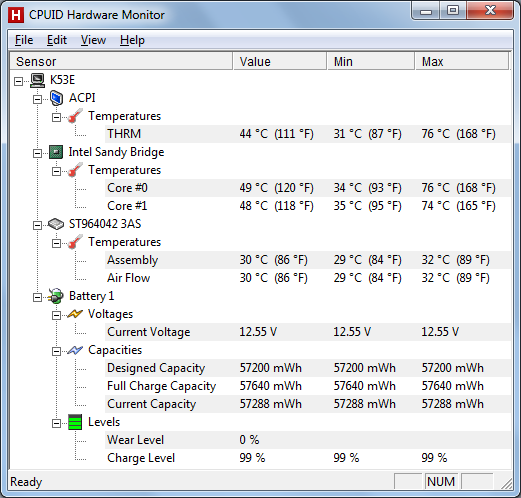 For noise and temperature results, we ran through our battery of general application benchmarks (including looping 3DMark06 for several hours). Everything checks out at idle, and load temperatures are within spec. 3DMark06 generates lower CPU temperatures than heavily threaded applications, most likely because the HD 3000 GPU core runs at a higher clock while the CPU runs at stock (or at least not boosted as high). Maximum internal CPU temperatures topped out at 76C, which is lower than we've seen with previous laptops, but that might simply be Sandy Bridge vs. Arrandale. External temperatures were also acceptable, but since my digital thermometer is out of commission I don't have exact figures.
With the reasonable temperatures, noise levels are lower than many competing laptops. At idle, the system is barely above the 30dB noise floor, measuring 30.9dB at a distance of 15 inches. Interestingly, maximum noise levels are a consistent 36.8-37.1dB at load, whether you're looping 3DMark06 (i.e. playing games), running a 100% CPU load with Cinebench SMP, or doing both. In normal use, though, the laptop remains fairly quiet and wouldn't cause any dirty looks if used in a business meeting or library.