TRIM Performance
To test TRIM functionality we'll start off with a freshly secure erased Intel SSD 320: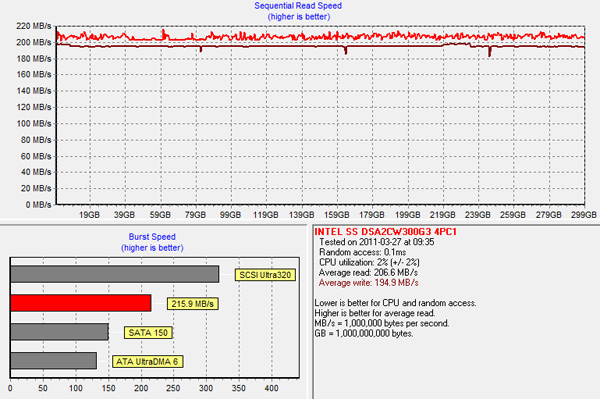 Next we've filled up the 320 and tortured it with random writes for 20 minutes: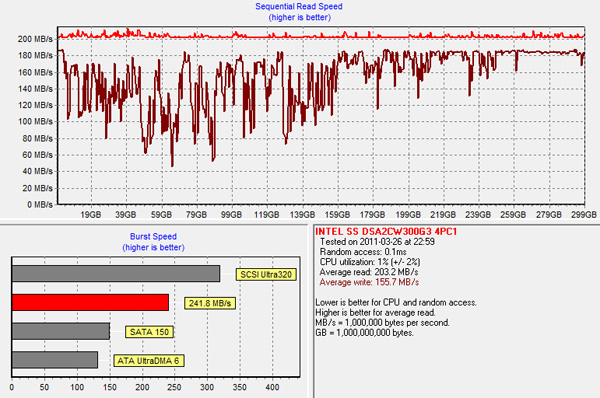 The 320 behaves a lot like the old X25-M G2 did when tortured. Minimum performance drops pretty low - Intel prefers cleaning up as late as possible to extend drive longevity. As a result, I wouldn't recommend using the 320 in an OS without TRIM support.
The format command in Windows 7 triggers TRIM across all of the drive's LBAs. The result is performance is nearly fully restored: