Application Performance: AMD's P520 in Perspective
We'll start with the usual suspects and look at application performance from the 5551G. With a dual-core 2.3GHz AMD processor, we expect significantly lower scores than the Intel competition, at least in applications. However, the more interesting question is going to be how the P520 compares to the quad-core P920; outside of heavily threaded benchmarks, the P520 could be the better choice.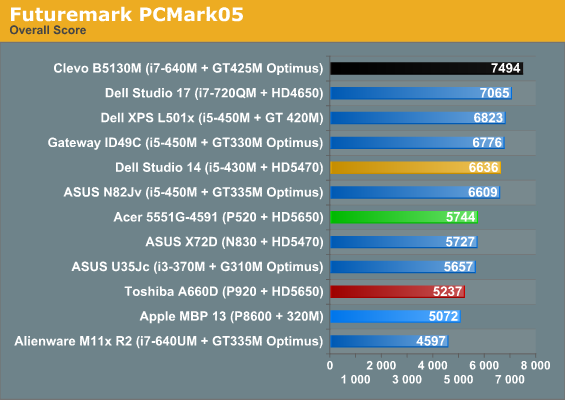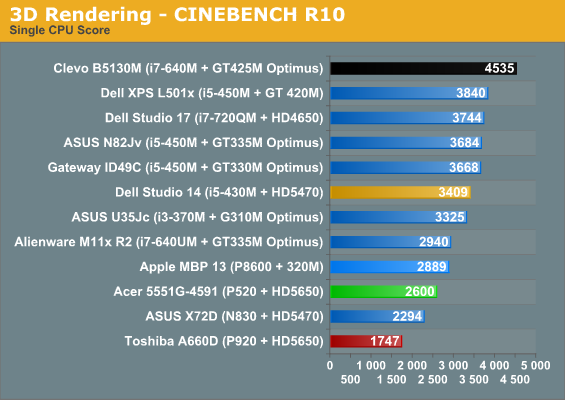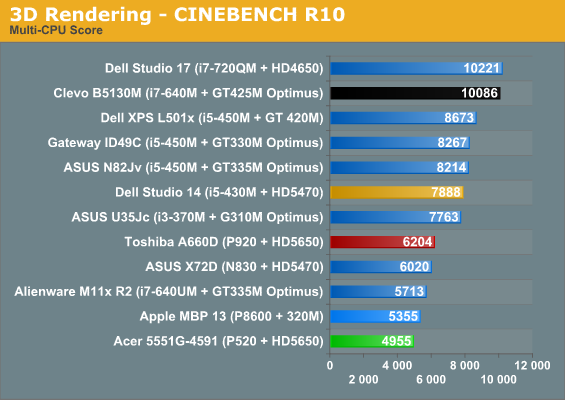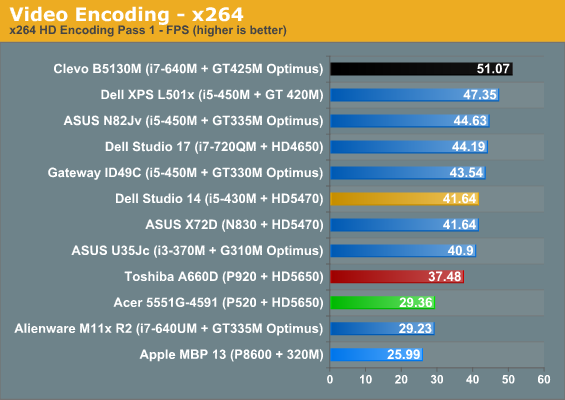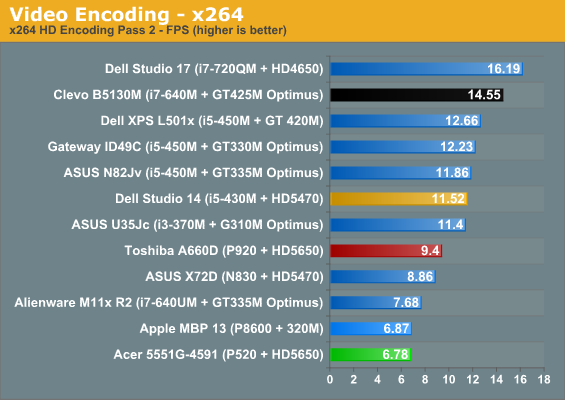 The story isn't quite as clear as we'd like. P520 wins at PCMark05 and single-threaded Cinebench, but it places below the P920 in PCMark Vantage and all of the remaining tests. Granted, single-threaded Cinebench is actually a very good representation of how many applications feel (as well as general Windows use), and the 5551G also places ahead of the MBP13 in most of the tests—a laptop that many a Mac user has claimed is plenty fast. So the P520 is competitive with Core 2 Duo P8600—even with a 100MHz clock speed deficit, it beats the P8600 in most of the application results. The catch is that Apple provides a ton of battery life compared to the 5551G, and they do it in a far more attractive package. The other catch is that we're also not so enamored with Apple selling two-year-old hardware in a "modern" laptop when they could easily fit Core 2010 processors into the mix. For now, AMD doesn't have something clearly better—we'll need Llano and Bulldozer offerings before we see an AMD laptop CPU that can hope to go toe to toe with Intel's mobile CPUs.