Power Consumption
Power consumption is about the same as the i7 980X. You get better idle power than any other LGA-1366 CPU thanks to the 32nm transistors, and load power consumption equivalent to the original Nehalem. The Core i7 970 is still a 130W chip, it's by no means cool, but compared to other 130W parts it's quite efficient.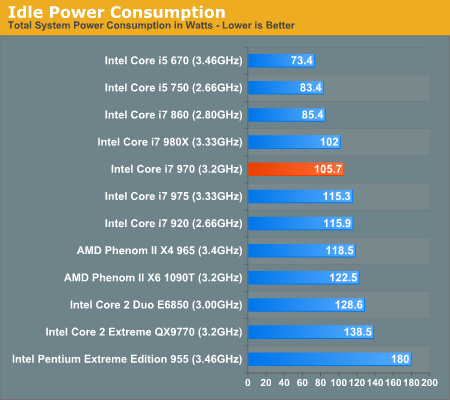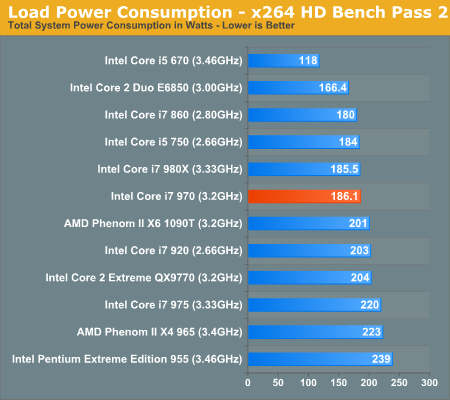 Overclocking
Despite a 50% increase in cores and L3 cache, the 32nm Gulftown parts have proven to be excellent overclockers. I had no problems pushing 4.13GHz on my Core i7 980X a few months ago. The Core i7 970 didn't do quite as well unfortunately. With a 1.40V core voltage I was able to hit 3.96GHz but I couldn't get Windows 7 stable at anything higher.
A 24% overclock isn't bad, but it's just not as good as what we're used to. You may have better luck than I did, however it's also possible that the 970 exists to make use of the Gulftowns that couldn't yield at 3.33GHz. In other words, these parts may just not be as overclockable as the 980X.