WinRAR - Archive Creation
Our WinRAR test simply takes 300MB of files and compresses them into a single RAR archive using the application's default settings. We're not doing anything exotic here, just looking at the impact of CPU performance on creating an archive.
The i7 860 wins against the 1090T, but the lack of Hyper threading keeps the 750 behind the Phenom II X6 1055T.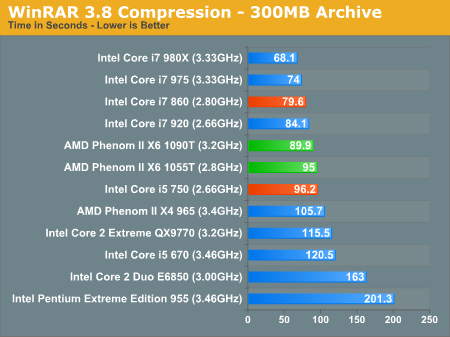 7-Zip Performance