Sequential Performance - Virtually Bound by 3Gbps SATA
Most high end SSDs have sequential read speeds that are pretty much bound by existing 3Gbps SATA interfaces: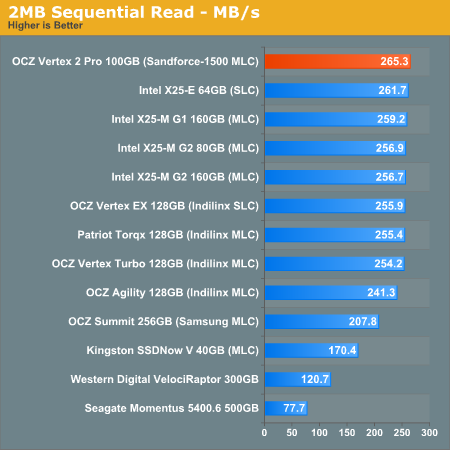 OCZ's Vertex 2 Pro is no different. At around 265MB/s, we'd need to have a redesigned version of the controller with 6Gbps SATA support to go any faster.
It's the sequential write speed that's just freakin' ridiculous: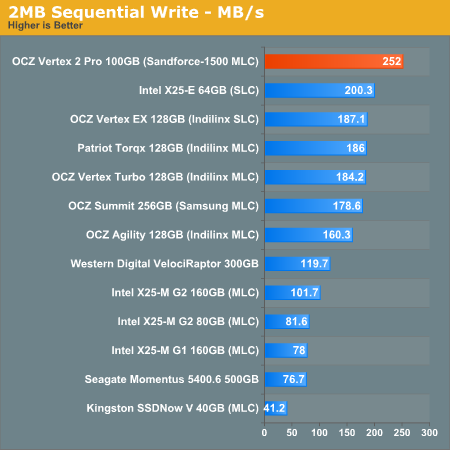 At 252MB/s the Vertex 2 Pro delivers more sequential write speed than even the best SLC based SSDs. We're almost bound by 3Gbps SATA here!