DC Output Stability and Quality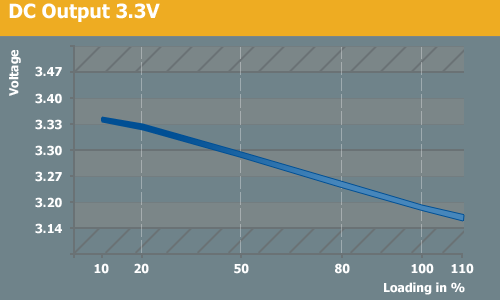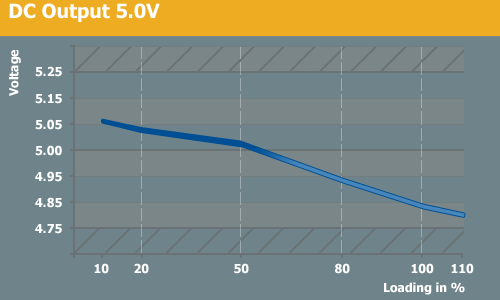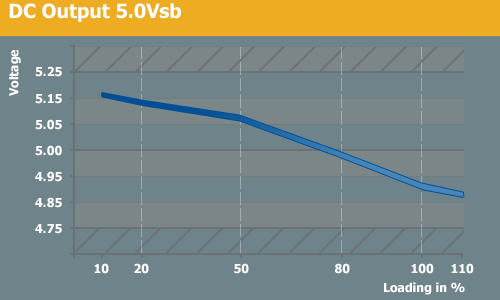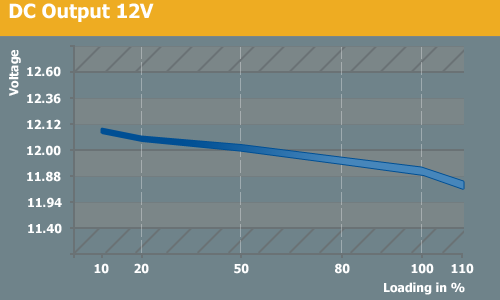 The 3.3V rail is a little unstable, with a low result of just 3.17V -- still within the specs but lower than we like to see. The 5V rail is similar, dropping very close to the lower limit of what is allowed; at 4.79V it is very close to falling out of spec. On the other hand, the 12V rail is very good, starting at 12.08V and only drop to 11.86V with 110% load. The 12V rail is by far the most important, and the overall voltage is good if not great.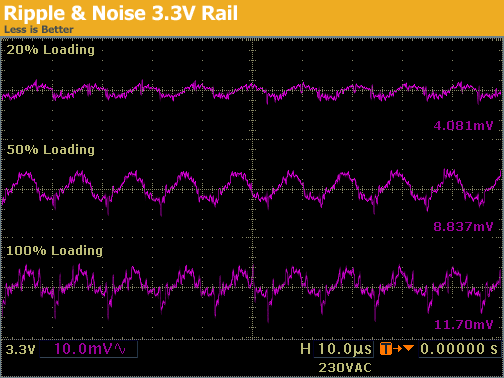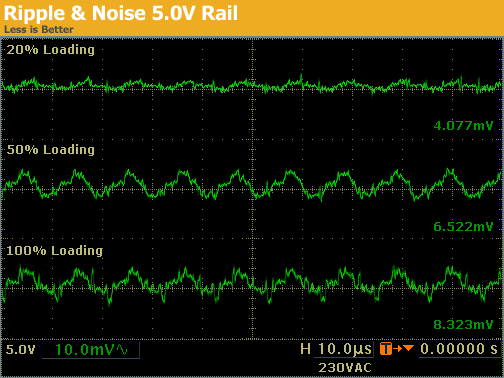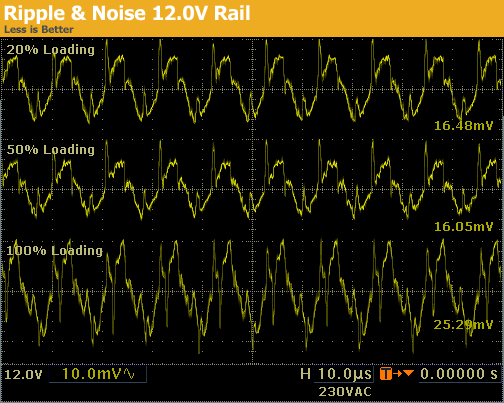 The ripple is higher than we expected from such a unit, showing the first real flaw. 25mV on the 12V rail is still nothing to worry about, but it is much higher than what we have tested with competing power supplies.