Hard Disk Performance: HD Tune 2.53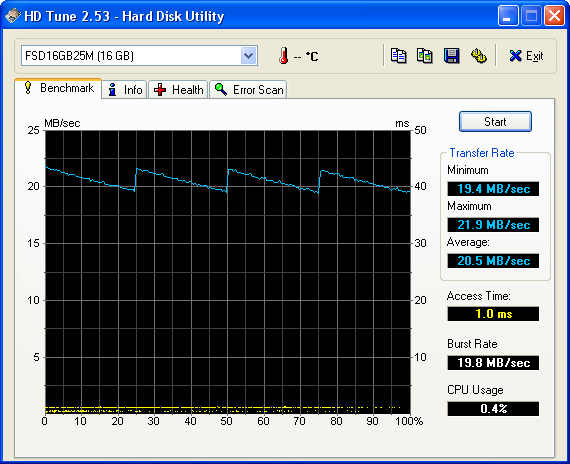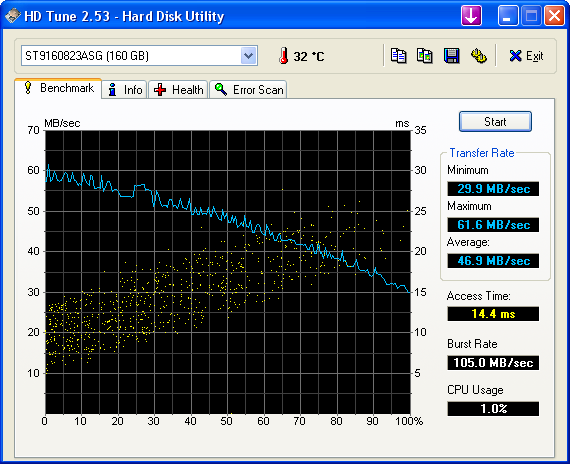 Our first screenshot is the Super Talent 16GB drive and indicates an average transfer rate of 20.5 MB/sec which is slightly lower than our HD Tach results below. The drive features an outstanding access time of 1ms or lower which greatly assists in random read times. The lack of higher sustained or maximum transfer rates will adversely affect the drives performance in most of our write tests but we must temper our performance expectations. The applications this drive is designed to run will not necessarily require high write or read speeds although they generally will respond well to the low access times. The second screenshot is the Seagate Momentus 7200.2 drive and is shown for reference only.
Hard Disk Performance: HD Tach 3.0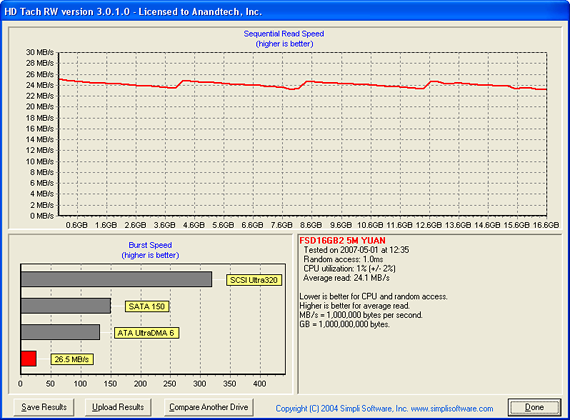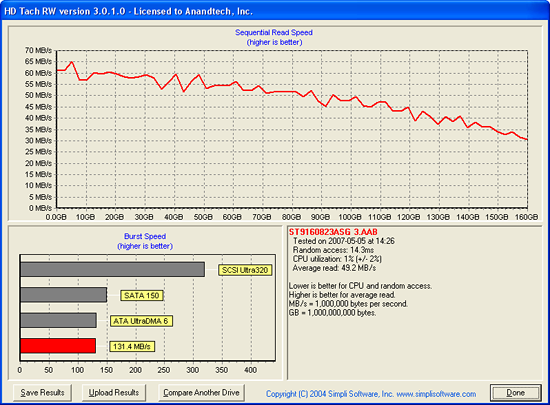 We are also including HD Tach results for review. Once again the order of the screenshots is the same as in our HD Tune results. In this benchmark we see a sustained transfer rate of 24.1MB/sec which is in line with the 25 MB/sec rating of the drive. Also burst rates are at 26.5 MB/sec which is close to the maximum throughput rating of 28 MB/sec from Super Talent. Super Talent is still tuning the flash controller, but HD Tach is already hitting the advertised ratings - HD Tach and HD Tune report MiB/s while drives are rated in MB/s, so we must remember the MB vs. MiB difference; 24.1 MiB/s is actually 25.3 MB/s.